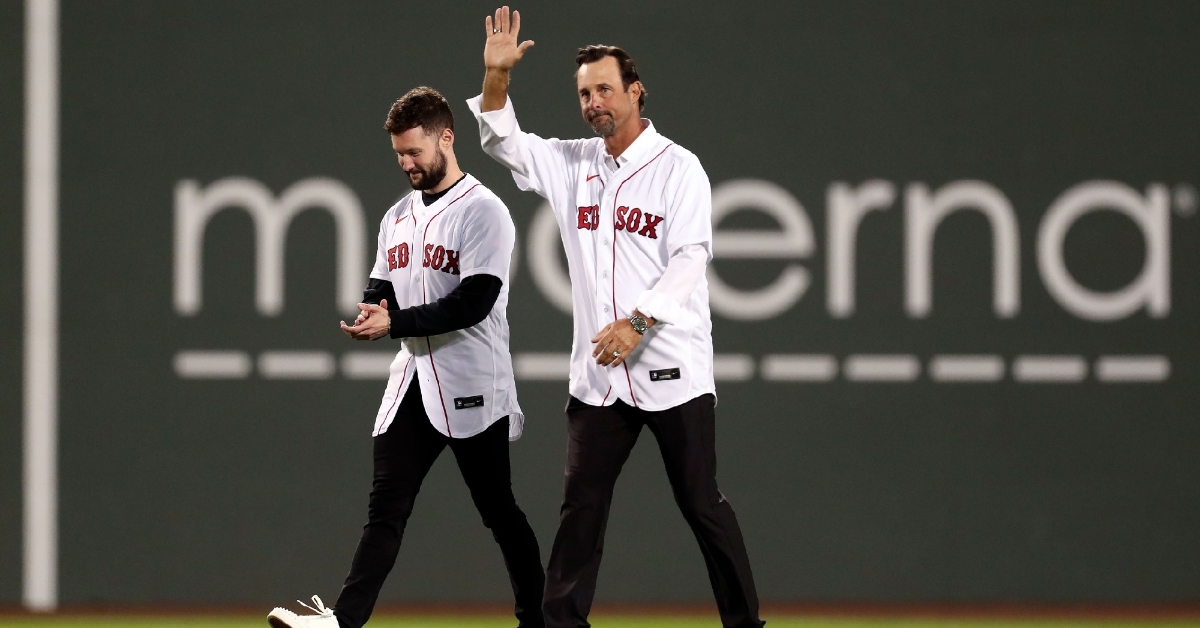 | | |
| --- | --- |
| Former Red Sox standout pitcher Tim Wakefield passes away at 57 | |
---
Former Boston Red Sox knuckle-ball pitcher Tim Wakefield has died of brain cancer at the age of 57, the team announced on Sunday.
"Tim's kindness and indomitable spirit were as legendary as his knuckleball," said Red Sox owner John Henry in a statement. "He not only captivated us on the field but was the rare athlete whose legacy extended beyond the record books to the countless lives he touched with his warmth and genuine spirit. He had a remarkable ability to uplift, inspire, and connect with others in a way that showed us the true definition of greatness. He embodied the very best of what it means to be a member of the Boston Red Sox and his loss is felt deeply by all of us."
The team also released a statement on X:
"Our hearts are broken with the loss of Tim Wakefield. Wake embodied true goodness; a devoted husband, father, and teammate, beloved broadcaster, and the ultimate community leader," the team tweeted. "He gave so much to the game and all of Red Sox Nation. Our deepest love and thoughts are with Stacy, Trevor, Brianna, and the Wakefield family."
Wakefield pitched 17 seasons for the Red Sox, posting a 4.41 ERA with 2,156 strikeouts in 2,226 2/3 innings.
He retired after the 2011 season at age 45.
MLB commish Rob Manfred Jr. released the following statement:
"We are deeply saddened by the loss of Tim Wakefield, one of the most unique pitchers of his generation and a key part of the most successful era in the history of the Boston Red Sox. Tim's knuckleball allowed him to excel as a rookie with the Pittsburgh Pirates in 1992. In 1995, he began a 17-year tenure in Boston, where he made a mark that will be remembered forever. Tim was more than just a versatile and reliable All-Star pitcher, a highly respected teammate, and a two-time World Series Champion. In 2010, Tim was named the Roberto Clemente Award winner for the dedicated work he and his family did serving the communities of New England.
"On behalf of Major League Baseball, I extend my deepest condolences to Tim's family, his friends and teammates across the game, and Red Sox fans everywhere. We will continue to support our partners at Stand Up To Cancer in the memory of Tim and all those who are in the fight against this disease."
Tim Wakefield was a gentleman. He reinvented himself as a ballplayer more than once & became one of the players that broke the curse. He set an example for us all & I'm grateful that he and his family made MA their home. RIP Tim, we won't see another like you for a long time. 🙏

— Charlie Baker (@CharlieBakerMA) October 1, 2023