| | |
| --- | --- |
| Commentary: MLB is shrinking their fanbase with lockout | |
---
| | | |
| --- | --- | --- |
| Wednesday, March 2, 2022, 8:56 AM | | |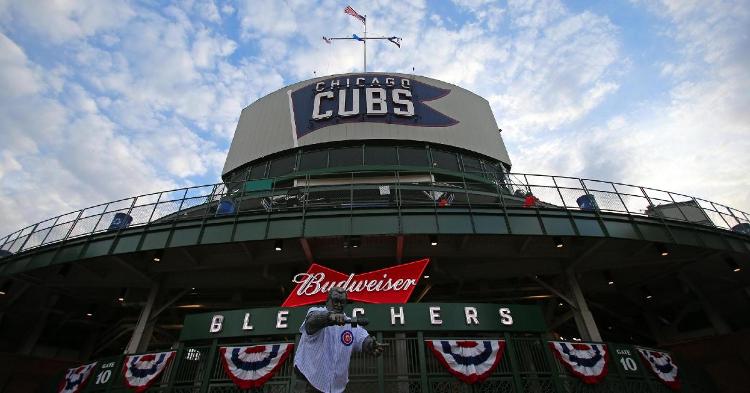 After months of talks that seemingly went nowhere, baseball was put in a precarious position on Monday as they reached the deadline to come to an agreement on a new CBA. If that didn't happen, the MLB would be put in the position they tried to avoid as a cancelation of games would have to happen.
After the sides made a lot of progress on Monday, it was determined that they would extend the deadline for another day in hopes of putting things to rest. After what they felt was their best proposal to this point, the MLB would soon find out that the MLBPA means business as the latest and perhaps final proposal for a while was rejected.
With that, the self-imposed February 28 deadline passed, meaning the worst-case scenario was about to happen. Although it is unclear what will happen next, we do know that the first two weeks of the regular season have been canceled along with the current slate of Spring Training games.
Although this may be where things stand right now, things can only get worse from here as the two sides still seem miles apart with no end in sight. What is most alarming about this whole situation is the path that led up to this. It wasn't as if this just popped out of nowhere, and now the two sides are scrambling to get things done.
For five years, this has been an ongoing feud, and fans knew this was coming. Given that this was boiling up as long as it was, you would have thought that the sides would have made a little progress over the years to make things easier this year. That was far from the case, but the two sides seem to be further apart than ever before, which makes me wonder what the future of baseball is.
You are looking at a third consecutive season where baseball would be losing revenue. When you look at what baseball has made over the last five years, I find it hard that they have lost money.
Over the last five years, lockout or not, baseball has made 43 billion dollars in net profit. That comes out to roughly 1.34 billion dollars per organization which is a large chunk of change. If those numbers are accurate, how can Commissioner Rob Manfred sit up here and tell fans that things have been a struggle the last few years?
Like most businesses, baseball did lose money and is on the verge of losing money again, but they still made more than enough to survive. The only way for players and owners to agree would be the worst-case scenario by having no season at all. That may be extreme, but it may be the best option for all parties.
Look at it this way, if you cancel an entire season, baseball will lose money for an entire season, but it would force both sides to hit the ground running to create a new working CBA. Guaranteed contracts or not, the players wouldn't get paid, and if they don't get paid, they wouldn't be happy.
With college baseball officially underway and the NPB, KBO, and minor leagues set to begin in a month, baseball will not be gone entirely, which is somewhat of a relief to fans. Of all the sports, baseball has done the worst when it comes to keeping fans engaged, and after having multiple lockouts already, they have alienized a lot of fans, especially some of the older generation. Not only will this lockout alienize more fans, but it could kill the baseball fanbase well beyond this season, and that is never good.
The biggest problem right now is the youth audience which is where the future of this game lies. You have seen across the world as youth baseball continues to grow and become more and more popular with time. At some point, you would think this lockout would hurt the youth population as they may come disinterested in the game itself, leading to less interest down the road.