| | |
| --- | --- |
| Commentary: Why was David Ortiz the only player elected to HOF? | |
---
| | | |
| --- | --- | --- |
| Thursday, January 27, 2022, 4:11 PM | | |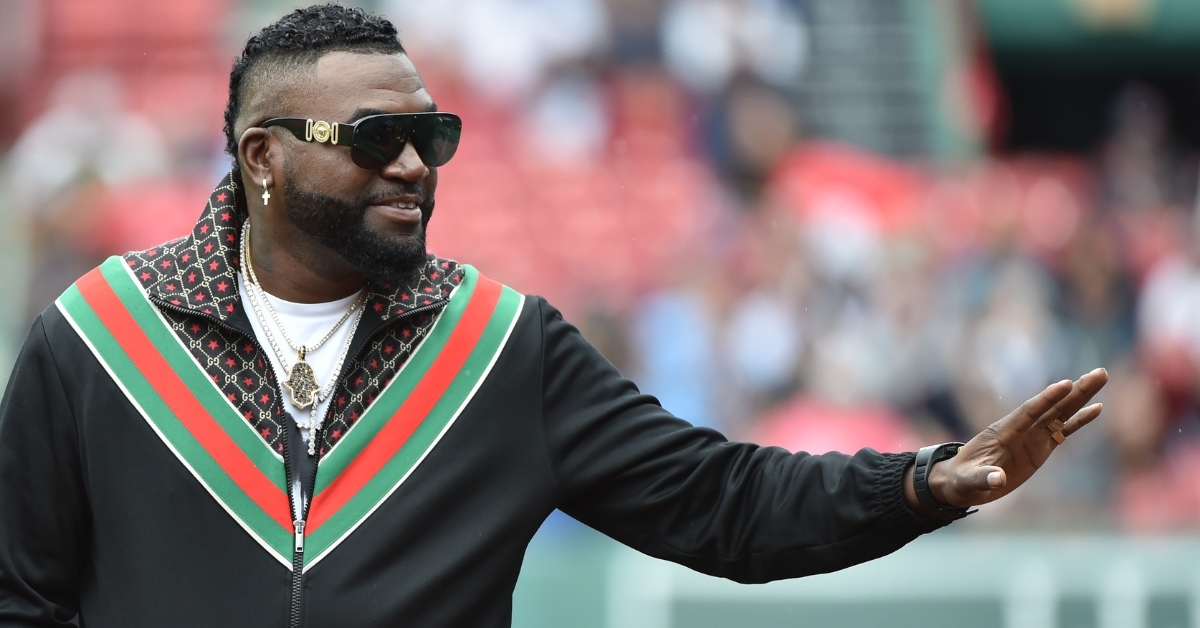 In the past two years of voting by the Baseball Writers Association of America have elected just one player to the MLB Hall of Fame in Cooperstown, New York.
In 2021, there were no players elected for enshrinement in baseball's Hall of Fame. This season, in Barry Bonds, Roger Clemons, Sammy Sosa, and Curt Schillings' final year on the writer's ballot, only David Ortiz was elected in his first year on the ballot.
In terms of the ballot, the rules are simple. If 75% or more of the ballots have a player on them, that player is elected into the Hall of Fame. If 5% or below of ballots have a player on them, that player is removed from the ballot. If a player is on the ballot and stays in between 5.1% and 74.9% of votes, they can remain on the ballot for ten years.
Joe Nathan, Tim Hudson, Tim Lincecum, Ryan Howard, Mark Teixeira, Justin Morneau, Jonathan Papelbon, Prince Fielder, A.J. Pierzynski, Carl Crawford, and Jake Peavy were the players who did not reach the 5% threshold this year and have been removed from the ballot.
Players will once again be eligible for the Hall of Fame once their name falls off the ballot to the Veteran's Committee that votes at the Winter Meetings.
But why has baseball decided to only elect David Ortiz over the past two seasons with so many gifted — but controversial — candidates on the ballot?
This is not a knock on Ortiz, the greatest designated hitter of all time. "Big Papi" finished his career with 541 home runs. The Dominican Republic native had a .286 average, nearly 2,500 hits, and was named to 10 all-star games, won seven Silver Sluggers, is a three-time World Series Champion and won a World Series MVP during his career. His clutch ability and leadership made him a fan favorite at Fenway Park after struggling to get his career off the ground with the Minnesota Twins.
Performance-enhancing drugs are a controversial topic when it comes to voting for the Hall of Fame — the reason Barry Bonds, Sammy Sosa, Mark McGwire didn't get in and likely why Manny Ramirez, Gary Sheffield, Rafael Palmeiro, and Alex Rodriguez won't.
28 players are in the elusive 500 home run club. Nine of those players are not currently in the hall of fame. Two of them (Albert Pujols and Miguel Cabrera) are still active. The final seven are Bonds, Sosa, McGwire, Ramirez, Sheffield, Palmeiro, and Rodriguez — all who have some tie to steroids, whether it be assumed, alleged, or proven that they had used them.
On the pitching side, Roger Clemens was held out of the Hall of Fame in his final year on the ballot. Clemens holds the MLB record for most Cy Young awards (seven) and dominated in the 90s and early 2,000s. Clemons is the only player with over 300 wins in MLB history not to be in the Hall of Fame — because of his involvement with performance-enhancing drugs.
Then there is Curt Schilling and Omar Vizquel. Both are borderline candidates. Vizquel had 11 gold glove awards and finished his career just short of 3,000 hits, and Schilling had a WAR of 79.5 with over 3,000 strikeouts to go along with three World Series and a World Series MVP in his career. What hurts both players is their off-field actions.
Schilling was involved on social media, sharing anti-trans slurs and insensitive comments about lynching. Vizquel was involved in a lawsuit for being accused of sexual harassment.
So that makes ten players whose numbers could warrant a Hall of Fame nod left out of the Hall of Fame because of on-field and off-field issues.
It is important to note that the Baseball Hall of Fame says, "Voting shall be based upon the player's record, playing ability, integrity, sportsmanship, character, and contributions to the team(s) on which the player played."
But Ortiz is an interesting case because it was alleged that he had been involved in PED in 2003. Of more than 100 players who were on that list in 2003, Ortiz is the only one whose name escaped controversy, and as a result, he will end up with a plaque in Cooperstown.
Nonetheless, Ortiz is a Hall of Famer. As for the other players, they will have to continue to wait.