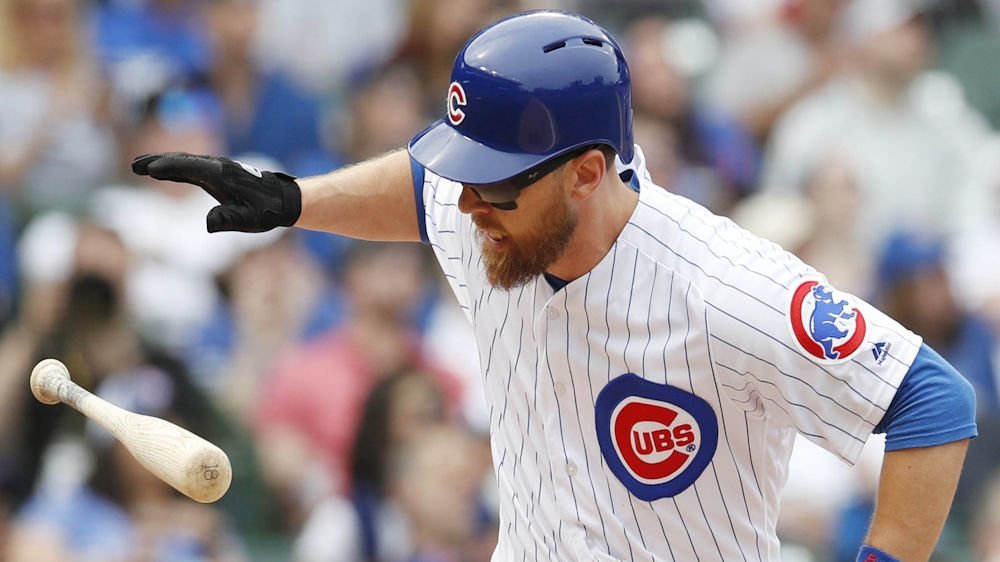 | | |
| --- | --- |
| Commentary: So, now what? | |
---
OK, it happened; the Cubs lost. So, now what?
I never thought for a minute that the Cubs would pull off a sweep. It isn't negativity folks, it's called being realistic. The Cards have been far too good a team to have dropped a fifth straight, and let's face it- the Cubs haven't been the best at stringing crucial streaks together this season.
So here we are. The magic number is still at two, and the Cubs only have one game left. Just as I predicted the other day, the Cubs would have to depend on outside help, from Detroit of all teams, if they're to clinch another division title.
For the Cubs to win the division, they'd need to win tomorrow, and Detroit would have to take one of the next two from Milwaukee. If the Cubs lose tomorrow and Detroit fails to win two in a row, the Cubs lose the division and become a wildcard team. Detroit's best shot at the Brewers was probably last night, but they couldn't capitalize.
At this point, I'm not sure which option would be better, playing a Game 163 for the division or forgoing the division crown and entering the playoffs as a wildcard. To play an extra game only adds days to the grind. As of today, the Cubs have played 40 games in 41 days. Playing tomorrow, Monday and possibly Tuesday would increase that number to 43 games in 44 days. That is absolutely insane.
On the other hand, if the Cubs are forced to play the 163rd game and they win, they would have Tuesday and Wednesday off, before starting the NLDS on Thursday night. Neither situation is ideal, but I suppose the worst case scenario would be for them to play Monday and not win.
All I know is that the season should have never come down to this. The Cubs should have clinched this division a week ago (or better), but alternating woes between the starters, the bullpen, injuries, and the offense, have them painted into a corner. They're better than this, but now they must face the repercussions of countless games that they let slip through their fingers.
While I'm hoping for a long and prosperous post-season, I've been saying for three months that they needed to right the ship, or they'd find themselves in trouble come playoff time. The starters have been solid as of late, but the pen and the offense have been nothing short of shaky at times, and unpredictable at best.
This may have been just a regular-season series against St. Louis, but it needed to be played like a playoff series. Two out of three may work in a best-of series, but that wasn't gonna fly this time.
Let's pray that the Tigers can steal one game from Milwaukee, or we'd better get ready for Monday baseball.