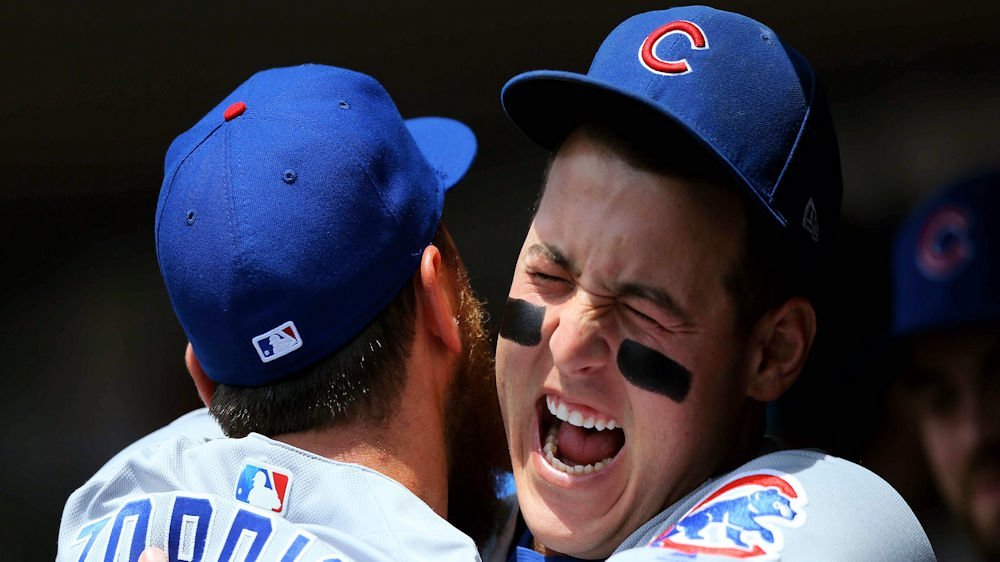 | | |
| --- | --- |
| Commentary: What happened while I was away? | |
---
I'm guessing that your initial reaction to seeing my by-line once again is either, I guess they didn't fire him, or, so Ken didn't take over the website. Well, I guess, thanks for missing me.
As my big mouthed pal, Ken let you know, I went away for a few days with my wife to celebrate our 40th wedding anniversary. Yes, nobody can believe it either. I keep telling everyone what a catch I am, yet no one ever takes me seriously.
I share this with you because it makes the transition to my story better, not because I actually think you give a hoot about my personal life. In fact, if you do care about my private life you have some serious issues and should get some help. You have enough to worry about as it is.
My point being, that we went to San Diego and while I tried to stay in contact with what was happening on CubsHQ.com and with the Cubs in general, I was not surprised that there is still a ton of interest in how the season ended for our beloved and what may be in store for them in 2019.
Contrast that to the complete lack of anything coming from the Padre fan base about their issues in 2018 and it made me realize how really lucky we are following the Cubs. It was not too long ago that our indifference to what was going on at Clark & Addison was an indication of how far the Cubs had fallen in interest to the city and their fan base.
While 2018 was a tremendous disappointment in terms of results, it really could be a whole lot worse. Imagine not that long ago when the starting line-up couldn't be picked out of a crowd by season ticket holders. Fans couldn't wait for the season to be over, so they weren't distracted watching the Bears and Bulls. Hell, the White Sox were more popular.
The Cubs have some things to fix, no doubt, but at least they are relevant to the city, unlike the Padres who have zero buzz around them in a city that just lost their football team last year. They are the only major pro sports team in town and I did not see one Padre hat or shirt in four whole days. I ran into three people wearing Blackhawks gear at Sea World alone.
Count your blessings. Hope that Theo is able to fix this. And someone break the news to Ken Allison that I'm back and his free reign is over.