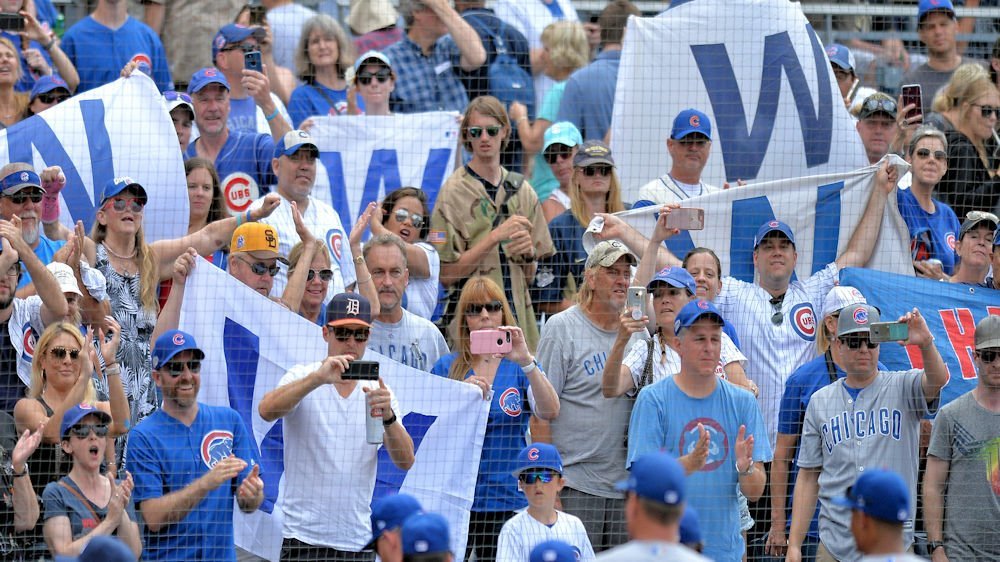 | | |
| --- | --- |
| Cubs Minor League News: I-Cubs with rain out, Bolivar homers, Mateo with walk-off homer, m | |
---
| | | |
| --- | --- | --- |
| Friday, October 1, 2021, 1:52 PM | | |
Thursday marked what was supposed to be the first of the last three days where the remaining Cubs minor league affiliates would be in action. At least that was the plan going into the day as mother nature had other ideas in mind.
With Iowa getting rained out and no make-up game to follow, the DSL league was granted an extra day where they would be the center of attention. I guess not all was bad for a rainout as once again, the less talked about prospects had a chance to take center stage and continue showing their stuff.
IOWA CUBS VS OMAHA STORM CHASERS (Cancelled Rain)
It was great when MLB elected to give MILB 10 additional games to close out their season. However, the problem with that became any postponed games would be deemed canceled and not made up. That is what Iowa had to deal with last night, as they now have just three remaining games to go.
DSL CUBS BLUE 9 – DSL RED SOX 6
The DSL CUBS Blue team continues to play some of their better ball of the season, picking up a solid 9-6 win over the Red Sox. While most of the Cubs pitchers struggled to get outs, Oliver Roque was not one of them as he gave the Cubs three shutout innings in his start. Roque was charged with a run, but that run was unearned as he allowed just one hit lowering his ERA to 0.85.
A large chunk of the Cubs offense came in the first two innings, where the Cubs scored five of their nine runs. The first two came in the top of the first when an error and a wild pitch gifted the Cubs a pair of runs as they took a 2-0 lead and never looked back. Unfortunately, errors were a big part of the first inning as Roque uncorked an errant pickoff throw in the bottom of the first, which allowed the Red Sox to make things 2-1.
With the bases loaded and one out in the second, the Cubs had a chance to bust things open, and that is precisely what Daniel Ferreira did as his bases-clearing double had the Cubs in front 5-1. The Cubs continued to build on that lead with Wilmer Bolivar connecting for his first homer in the fourth and an Offerman Hernandez RBI groundout in the fifth to go in front 7-1.
Even when facing a large deficit, the Red Sox continued to play well as they used a three-run fifth to cut the Cubs deficit in half. Josue Castillo earned a bases-loaded walk to start the scoring barrage, with Alexis Hernandez picking up an RBI single. Add in a second throwing error, and the Red Sox were starting to make noise at 7-4.
The Cubs capped off their scoring with a Jerry Torres RBI double in the sixth, giving them a 9-4 lead and two innings. Despite the Red Sox striking for two runs of their own in the sixth, it wasn't enough as the Cubs prevailed 9-6. Bolivar led the offense with two hits, including his first homer providing a spark from the leadoff spot.
Ferreira may only be hitting .159 on the season, but he made his hit count as his three RBIs led the way for all players. Wally Soto, Torres, Offerman Hernandez, and Carlos Ramos added hits as the team continues to win despite Cristian Hernandez no longer with them.
DSL CUBS RED 9 – DSL CARDINALS 7 (11 innings)
When things are going well, they are going well as DSL Red continues their late-season surge. Needing to go 3-1 the rest of the way to guarantee themselves a winning record, they completed step one of that process on Thursday, collecting a 9-7 walk-off win vs. the Cardinals.
You must give the Cubs bullpen a ton of credit as they allowed just three runs across nine innings, including a scoreless outing from Anthony Martinez, who allowed no runs on no hits in three innings. He struck out six and walked two. Carlos Garcia was equally as good in his four innings of work as he was tabbed with a pair of unearned runs. Not only that, but he allowed just two hits to go with six strikeouts as his ERA fell to 1.67.
Zhiorman Imbriano got the start in this one and struggled through two innings of work. Not only did he allow four earned runs, but all of those came in the first inning as the Cubs were in a significant early hole. Romtres Cabrera opened the scoring with an RBI double before a trio of RBI singles from Samil De La Rosa, Francis Reynoso, and Jose Rodriguez had the Cardinals in front 4-0.
Thankfully, the Cubs offense came to party also as they not only tied things up in the bottom of the first, but pushed across seven runs in their first three innings. Moises Ballesteros continued his red-hot September, picking up an RBI double to put the Cubs on the board. That was followed by a fielding error and an RBI force out to pull the Cubs within 4-3 until Starlin Mateo added an RBI single to bring things back to even.
One inning later saw Geuri Lubo and Anderson Suriel add RBI singles of their own as the Cubs offense was alive and kicking, taking a 6-4 lead. A third-inning RBI single by Luis Maza not only put the Cubs in front 7-4, but capped off a run of seven unanswered runs as they were the ones now in complete control. As always, all good things come to an end, and that run of Cubs success started to end in the fifth.
After De La Rosa picked up his second RBI single to pull the Cardinals within 7-5, a costly throwing error by Ballesteros behind the plate allowed for another run to score as the Cubs lead was down to 7-6. Still leading by that score in the eighth, Marcelo Perez came through with a huge RBI knock as the Cardinals were back to even 7-7, with the two teams heading to extra innings.
Looking to send the few fans in attendance home happy, the Cubs needed two extra frames to get the job done as Mateo connected for his third homer of the season, giving the Cubs a 9-7 walk-off win. Mateo had a great day at the plate leading the offense with a pair of hits to go with his two-RBI game. He joined Raino Coran and Lubo as they all had multi-hit games. Everyone in the lineup recorded at least one hit in the victory, which included an off day for Pedro Ramirez.