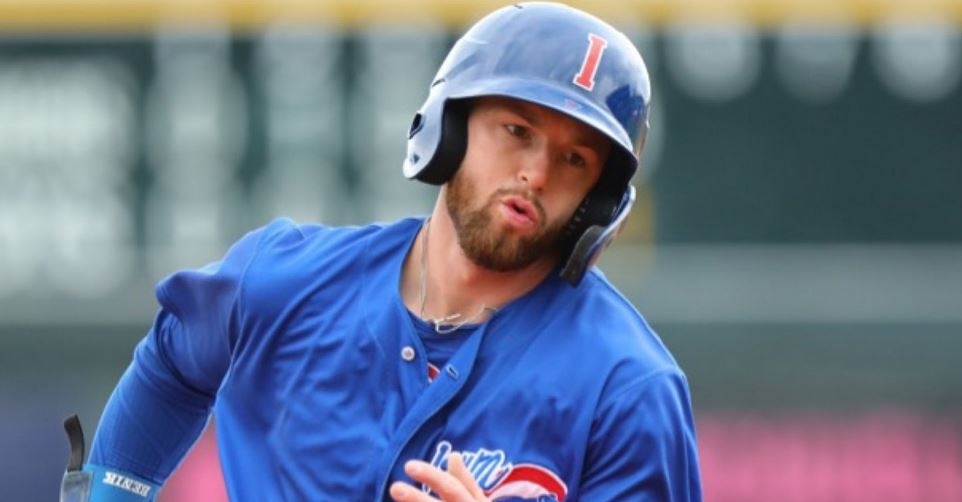 | | |
| --- | --- |
| Cubs to shut down Nico Hoerner, call up infielder for long-awaited big-league debut | |
---
| | | |
| --- | --- | --- |
| Wednesday, September 29, 2021, 2:05 PM | | |
This season has been a struggle for the Cubs and their fans for plenty of reasons. The most obvious reason has been the teams first losing season since 2014, as nothing has gone right for them since the middle part of June.
Secondly, losing players like Anthony Rizzo, Javier Baez, and Kris Bryant at the trade deadline for prospects who may not contribute right away. All three of those men played a significant role in the Cubs success since 2015 and were huge reasons this team won a world series in 2016. To say they will be forever remembered a Cub is an understatement, and the Fans better cherish those memories.
Finally, injuries have also taken a massive toll on the Cubs this season, especially in the second half, as they have had to maneuver around countless injuries. Just when it looked like the team was getting healthy, more players went down, including Nico Hoerner, Alfonso Rivas, Keegan Thompson, and Jason Heyward over the last few weeks.
All of them, but Hoerner, were deemed done for the season, but now it appears that Hoerner could be finished for the year after going through his own injury struggles. You had a feeling that if and when Hoerner would be shut down for the season, a move was going to be made, and the name Brennen Davis is the one fans want to see.
Given his success at the AAA level since arriving and knowing what he has done in the minors this season, it wouldn't have been a surprise, but the Cubs will give him a shot next season as opposed to this. Needing an infielder to replace Hoerner, Andrew Romine made sense, given he has seen time with this roster already this year, but the Cubs are choosing to go a different route with a surprising name heading to the north side.
Welcome aboard, Trent Giambrone, who will join the team in Pittsburgh tonight and possibly see an MLB debut this week. Giambrone is a pleasant surprise, but one that shouldn't shock many people if you followed him in spring the last few seasons. Giambrone is a former late-round pick, a second baseman by trait, but has turned himself into a Ben Zobrist-type utility player who can play all over the field.
At 27 years old, Giambrone has been around a while and hasn't had a shot until now. These things bring a smile to my face and let people know never to give up on a dream. Giambrone has been through a lot in recent seasons, but was one of the final roster cuts in spring of 2019 after putting together an impressive showing in Mesa.
Despite hitting just .223 in the minors that season, Giambrone became the first 20 homers, 20 doubles, and 10 stolen base player for the Cubs since Baez achieved that feat. That alone had him on the Cubs radar as a big-league type of player, but he has seen nothing but struggles since reaching AAA in late 2019.
The former 25th rounder in 2016 is hitting just .174 this season at Iowa and .189 in total since reaching that level in 2019. After no season in 2020, Giambrone hasn't found his stride since, which has taken him off the major league roster until this point. This may be a surprising move for the fans, but considering that Hoerner is now shut down and Patrick Wisdom is nursing an injury, Giambrone gives the Cubs flexibility as he can play all over.
Another nice side note with this story is that he grew up with Greg Deichmann in Louisiana, and the two have been friends since age 10. Not only were they together for a while with Iowa, but now they are playing together on a major league roster for the first time. Considering the struggles Giambrone has had, why would the Cubs call him up for five days.
A big reason is the rule five situation Giambrone finds himself in, as the Cubs have declined to put him on that list twice. They have seen what he can do when he is on, so maybe the organization isn't willing to give up on him quite yet. The Cubs may want to give him one more chance and keep them on their 40-man roster, so the move makes sense in that regard. However, based on his performance alone, there must be another reason.
Ultimately, the Cubs just needed bodies at this point in the season, and I think they wanted to give someone less likely to make the team next year a chance this season. They have nothing to play for at the moment, so why not give a guy who has busted his tail off for five seasons a shot. I was a huge Giambrone fan in 19 and thought he should have made the team out of spring that year.
While he never did and never reached that level of play again, there is a lot to like about what they see in him. I don't know what to expect from him going forward, but you can be sure he will lay it on the line for everyone. In five-plus seasons, Giambrone has logged a career .240 average to go with 59 homers and 61 steals.

Tags: Cubs Baseball
,
Trent Giambrone
,
Anthony Rizzo
,
Kris Bryant
,
,
Alfonso Rivas
,
Keegan Thompson
,
Jason Heyward
,
Brennen Davis
,
Ben Zobrist
,
Patrick Wisdom