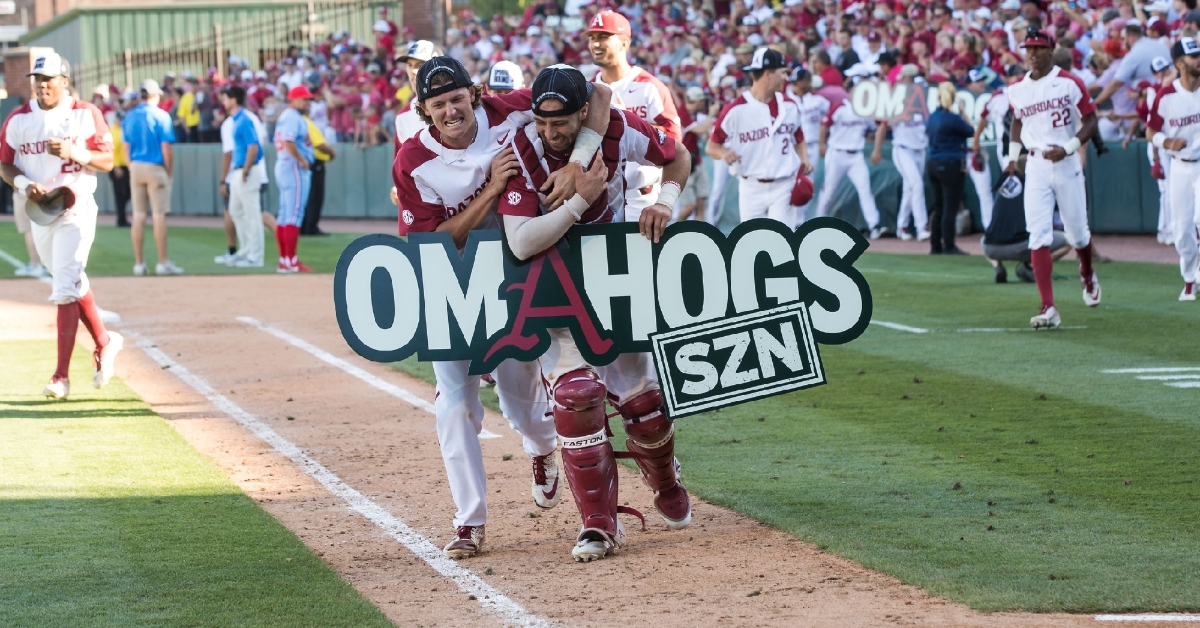 | | |
| --- | --- |
| Getting to know Cubs draft picks: Martin, Chavers, Opitz, Watkins, Matt | |
---
| | | |
| --- | --- | --- |
| Wednesday, July 14, 2021, 10:13 AM | | |
The Cubs continued to focus on both needs and variety as they continued to make noise during day 2 of the MLB draft. While the first several rounds are targeted to more specific system needs, the remaining rounds become more of taking the best available player if you feel he fits your system.
The needs the Cubs seem to be focusing on the most at this point are outfield and left-handed starting pitchers, where seven of their first 10 picks were from those targets. Jed Hoyer knows he needs to hit on these picks, and with some of the steals the Cubs had on Day one, it appears he is ready to go for Day 3.
Round 6: Riley Martin (LHP Quincy University)
Make that three left-handers in the first six rounds for the Cubs as Riley Martin was taken 184th overall. A bit smaller than most pitchers at 6-1 215 pounds, Martin is a big-time strikeout pitcher and was an artist at that his entire collegiate career.
In just 78 2/3 innings during the 2021 season, Martin fanned a ridiculous 152 batters while walking just 34 hitters. His ERA was a bit high at 3.55, but that doesn't take away how impressive he was all season. Martin features a terrific fastball-slider mix that helped him log 30 career wins in collegiate and throw almost 309 innings of work. In the process, he racked up 352 strikeouts and 150 walks.
Not only does he have a tremendous fastball-slider mix, but Martin also has an above-average changeup that he seldomly used this spring. Martin also struck out 16 or more batters five times this season, with 19 being his season-high. The Cubs love his makeup, and they will keep an open mind to use him as a starter or reliever.
Round 7: Parker Chavers (OF Coastal Carolina)
Another steal for the Cubs could be OF Parker Chavers from Coastal Carolina. Taken 214th overall, Chavers checked in at 160 on the top prospect list and is coming off a great season with the Chancellors. The left-handed hitter posted a 318 average this past season while delivering 19 extra-base hits, 14 steals, and 23 walks.
Chavers has also drastically reduced his swing and miss rate going from 19.2% down to just 13.8%. Had it not been for a torn labrum that required surgery, Chavers may have been a first or second-round pick, so once again, the Cubs may have an outfield steal. Not only does he have sneaky good tools, but Chavers has plus speed and consistently makes hard contact, although he does need to work on facing lefties.
Round 8: Casey Opitz (C Arkansas)
When you look at Miguel Amaya, Ethan Hearn, Ronnier Quintero, etc., the Cubs have plenty of catching depth in the system, so drafting Optiz was a bit of a surprise. However, it is hard to pass up when you are considered one of the best defensive, if not the best defensive catcher in the draft. With Amaya possibly needing Tommy John on his throwing elbow, that could trigger a move to first base for him, which would help Opitz stay at catcher.
If the defensive skills don't stand out, maybe his impressive pop-up time and strong and accurate arm will. Opitz needs to improve on his work in the batter's box, where he posted just a 252-career average in four years at Arkansas. In 55 games this season, Opitz hit a 257, but did show some improved pop at the dish.
Although other catchers were taken way before Opitz, they are more of a long-term project where Opitz is widely considered the best collegiate catcher and did a great job managing a staff filled with fireballers. Not only is he agile enough to shut down a running game, but he knows how to frame pitches and steal strikes, which is a lost art in this game. That could come in handy should the Cubs continue to work with all these soft-tossing starters.
Round 9: Chase Watkins (LHP Oregon State)
The Cubs may have a staff filled with righties this season, but they could have a staff filled with lefties in a few years if these guys pan out. Watkins is another left-handed pitcher taken by the Cubs who found a home in the Beavers bullpen this season. At 6-4, Watkins is a typical tall lefty who can create enough deception to be successful.
In 25 games out of the pen, Watkins posted an ERA 4.88 while striking out 38 compared to 15 walks. He features a fastball in the 91-93 range, but is among the growing list of pitchers who have spent time using the Driveline Academy to increase velocity. That has helped him get his heater up to 95 several times this season.
Watkins is a typically lefty that relies on an above-average curve with elite spin rates along with that fastball. Ideally, taking someone this high would mean at the very worst back-end starter, but Watkins has always struggled to get through a lineup three times hence why the Beavers stuck him in the pen. If the Cubs want to get the best out of him, look for him to stay there for the time being.
Round 10: Peter Matt (OF Duke)
Peter Matt began his collegiate career at Penn University, playing four years with the Quakers. Following that, the 23-year-old transferred to Duke University and played one season with the Blue Devils. The 6-2 220 pound right-handed-hitting outfielder is known for his power, and he certainly put that on display this year in Durham.
In 54 games this season, not only did he launch 15 homers, but he posted a ridiculous .566 slugging percentage. An outfielder by trade, Matt split time between RF and DH, putting together a 297 average to go with those 15 homers. Matt also added 12 doubles, 15 steals, 23 walks, and 70 strikeouts, all while posting a 924 OPS. The high strikeout number is a bit concerning, but that is a common theme with all these power hitters in today's game.
Given the power that Matt possesses in that bat, it would have been interesting to see what he could have done if he didn't play four seasons in the IVY League. Once he transferred, the entire nation witnessed firsthand what he can do, and it was impressive. Even with less-than-ideal strikeout numbers, Matt kept on hitting, and it came against some elite pitching.