| | |
| --- | --- |
| Good pickup by Cubs with signing of Chris Martin | |
---
| | | |
| --- | --- | --- |
| Thursday, March 17, 2022, 10:10 AM | | |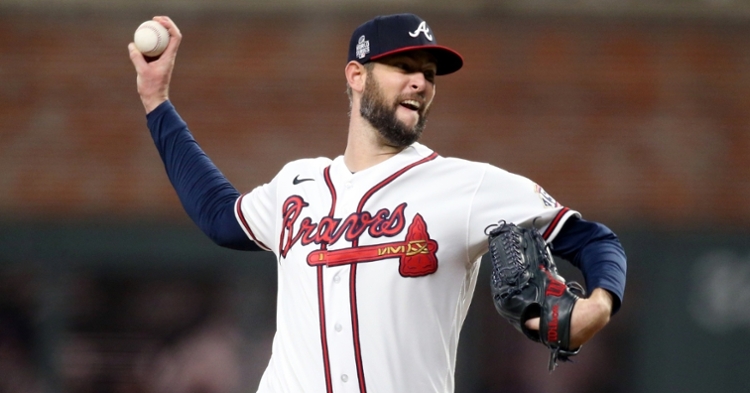 Although the Cubs haven't been as active as some fans would like, Jed Hoyer made it clear on Monday that many moves are still to come. Whether those moves are minor league signings or MLB signings, they remain to be seen, but hearing they will be a bit more active is refreshing in itself.
Tuesday saw the Cubs make a move, but perhaps not the one fans saw coming. After meeting with Seiya Suzuki and his camp on Monday night, the announcement of a Cubs signing on Tuesday would have had most fans thinking about that. I am not saying they are out of the running on him yet, but the longer he goes unsigned, the better chance the Cubs have.
Getting back to the move on Tuesday. Not only was it not a Suzuki signing, but it wasn't even a position player signing as the Cubs chose to address one of their needs on this team. That need is not only filling out your bullpen, but filling it out with hard throwers who know how to get it one. The Cubs followed that plan and have now brought in hard-throwing righty Chris Martin as one of their bullpen options.
Last season, the former Atlanta Braves righty played an essential role on the world series team and signed a modest one-year 2.5 million dollar deal. When you look at the rest of the market and compare his numbers to theirs, it is surprising that the Cubs got him for as cheap as they did. Not only does Martin throw hard, but he is a massive human standing 6-8, which generates an enormous disadvantage for hitters. Even at 35 years old, Martin still has a few years left in the tank, so why not try to get what you can from him now.
When you look at his age, most people will shy away, but keep in mind he didn't make his big league debut until he was 30, so there isn't a ton of mileage on that arm. Not much of a reliable arm during his first three stints at the big league level, Martin started to put things together in 2019 and has taken off ever since.
It was that 2019 season when Martin pitched a career-high 58 games spanning roughly 56 innings of work. His near 1/8K strikeout to walk ratio was impressive, as was his 3.40 ERA. One year later, Martin latched on with the Atlanta Braves, where he posted a 1.00 ERA across 19 games in 2020. This season saw Martin substantially increase his workload with 46 games, while his ERA also rose to 3.95.
Not ideal when it comes to that, but the work he did in the playoffs stands out, and that is what the Cubs are banking on. One thing the Cubs bullpen has lacked the last several seasons is hard throwers out of the pen, and Martin gives them precisely that. He typically sits in the 95-96 range with his fastball, but has no trouble getting a little extra on it if needed.
Couple that with some nice moving sink, and Martin does a great job staying off the barrel of bats, which is precisely what you are looking for. Along with his hard-throwing approach, Martin is also impressive when it comes to his command, where he walks next to no one. However, on the flip side, he also doesn't strike out as many guys as you would expect, which is a big mystery.
In 2018 and 2021, Martin saw his strikeout rate sit right around league average to slightly above or below. However, in the two years between, something clicked, and his strikeout rate went through the roof. The Cubs are hoping for something in the middle of both, as that would be an excellent get for this bullpen.
Given his age, no one expects Martin to come in here and be the high leverage guy to lock a game down when it is on the line. Instead, you are getting someone who can fill various bullpen roles while also offering plenty of advice to the Cubs younger arms. If Chicago was going to take a flyer on bullpen arm, why not go for one from the Braves system?
Martin has been with the Braves for three seasons, has been in the playoffs in each of those years, and has no problems pitching in high leverage situations with the game on the line. This is a good pickup by Hoyer, and it will help the bullpen out immensely.