| | |
| --- | --- |
| Honoring Negro League Greats: Leon Day | |
---
| | | |
| --- | --- | --- |
| Friday, February 18, 2022, 9:40 AM | | |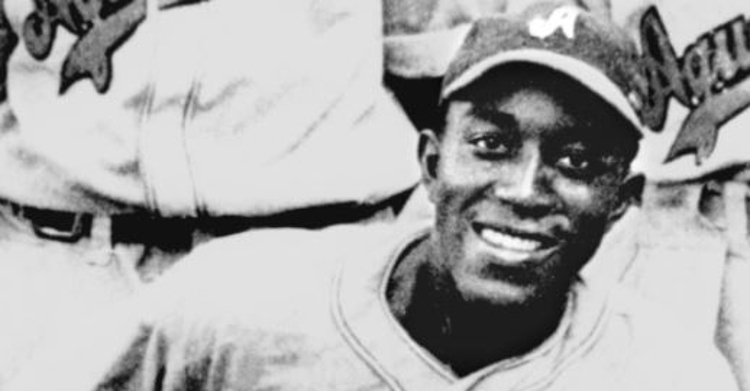 It would be nice for the Owners and players to agree on something to end this Lockout. At some point, that will happen, or at least you would like to think it will happen. Until that time comes, fans can at least enjoy plenty of old baseball coverage, which helps show us the history of this great game.
History is such an important word nowadays as the things in our lives come with history. No matter what we see or do, the people who came before us paved the way we do things now. Those people may not be talked about enough, but they do need to be honored for us to show our gratitude towards their contributions.
The Negro Leagues are no different as they need to be respected and put on the same pedestal as the rest of these professional players. Say what you want about the Negro Leagues and a lot of the statistics not being accurate. The bottom line is that there were a lot of great players in that league that were often overlooked. Some got their chance on the big stage, but most did not. Regardless, if it wasn't for them, who knows where baseball would be today.
Many of the Negro League players in the hall of fame most fans have heard about, but there are quite a few that no one knew existed. Take right-handed pitcher Leon Day, for example. A bit undersized at 5-9 170 pounds, Day was not just a skinny twig on the mound as he was more than ready to attack anyone in the batter's box.
His journey began with the Newark Eagles, where he lasted eight years before moving on to the Baltimore Black Sox, Baltimore Elite Giants, and Homestead Grays. The last three organizations, he spent a total of three years, with one year coming at each stop. Looking at his career line, or at least what we know about it, you see a pitcher who had potential and ace potential.
Day posted a 49-23 mark over his career to go with a 3.43 ERA and a 1.27 WHIP. That came 448 strikeouts over 642 innings of work, as he was not a typical strikeout pitcher. He didn't have to be as Day pitched his way and was often considered the overshadowed ace. Overshadowed no more as he landed in the hall of fame in 1995.
A little late, yes, but still a hall of fame-worthy player. Day played during the same era as Satchel Paige, who was the most famous pitcher in the Negro Leagues. Not only do his numbers back that up, but he played with a personality that not many had. On the other hand, Day went about his business quietly and let his pitching do the talking for him. Paige became the first Negro League hall of fame inductee in 1971, while Day had to wait until 1995. Fortunately for him, he was still alive to hear it as he passed away just six days after being inducted.
If you could spend a dinner with any of these Negro League players who faced both Day and Paige, most would say they were on the same level in terms of overall stuff. You would also have some hitters say that Day was an even better pitcher, which goes a long way. Day draws the same comparisons as Paige because they matched up four times together over their career, with Day winning three of those games.
There is even one instance where Day and Paige were locked in a scoreless tie only to see Day come up in the ninth inning to homer for the 1-0 win. That kind of success calls for a celebration, but that didn't come from Day and instead his peers. Day wasn't one to boast his stats to anyone, so many of the people he played with had to do that for him.
The more you look into things, the more you discover how many players claim that Day was a better pitcher than Paige. He just didn't promote things the way Paige did, which has led to Day getting overlooked. Another one of those players who never appeared in the majors, Day always appreciated what the Negro Leagues offered him. So much so that he wouldn't trade it for anything.