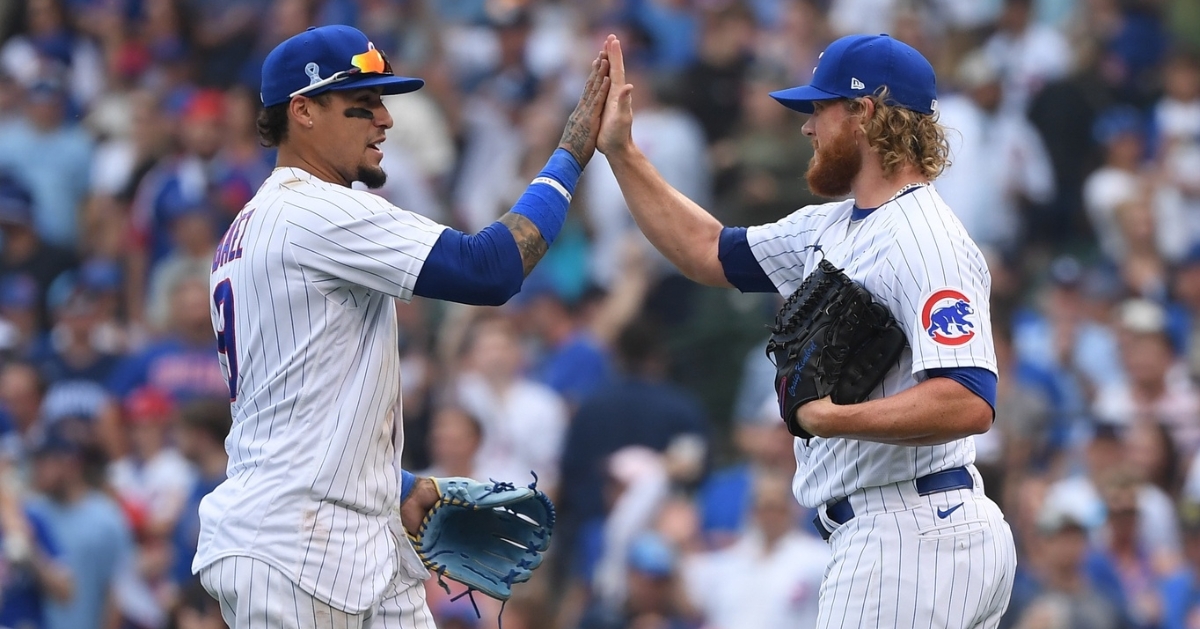 | | |
| --- | --- |
| Series Preview, TV info, and Prediction: Cubs vs. Cardinals | |
---
| | | |
| --- | --- | --- |
| Monday, July 19, 2021, 7:00 PM | | |
The Cubs started the second half off on a positive manner taking two of three on the road at Arizona. A series win is always a good thing to have, but things will get much more challenging this week as they travel to St. Louis to take on a Cardinals team with an identical 46-47 record.
For the most part, the Cubs have dominated the Cardinals this year, going 6-2 against them thus far including 2-1 at Busch. The previous meeting at Busch was in May, and that was when the Cardinals began to free-fall after a strong April showing. This time around, expect things to go differently as the Cardinals are playing slightly better while the Cubs continue to struggle.
Monday, July 19, 7:15 PM CDT on Marquee/ESPN: (Alec Mills 4-2 4.84 ERA 40K vs. Jake Woodford 1-1 4.62 ERA 21K)
Mills has very quietly started to put together a nice string of starts, which is why he has remained in the rotation. Not known as someone who will blow you away, Mills does a great job changing speeds and keeps hitters guessing all game long. He hopes to keep that trend rolling as David Ross needs him to give the Cubs five good innings.
Opposing him will be Woodford, who is still figuring things out as an MLB starter. Typically, opposing teams would have the advantage against a young starter, but that is not the case for the Cubs. Historically this is a team that has struggled against pitchers they have limited experience against. Although he has faced the Cubs in the past, it was a long time ago, and now the Cubs are hoping they can capitalize.
Tuesday, July 20, 7:15 PM CDT on Marquee: (Trevor Williams 3-2 5.51 ERA 52K vs. TBD)
With Jake Arrieta still on the IL dealing with a hamstring injury, Trevor Williams will once again remain in the rotation as this will be his first start since late May. Williams was scheduled to start last Sunday, but had his start rained out due to inclement weather.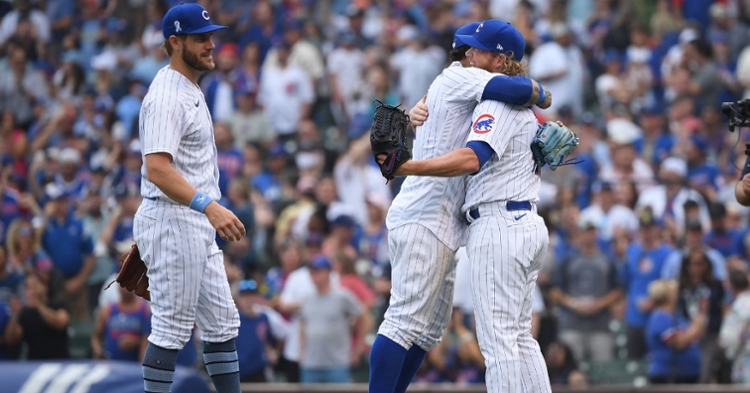 At this point, there are no reasonable expectations from Williams, considering it has been so long since he started a game. Going off his previous 10 or so starts, you had someone who consistently gave you four innings with a five-inning outing from time to time. He needs to keep his pitch count down to go deeper. St. Louis has not named a starter yet.
Wednesday, July 21, 7:15 PM CDT on MARQUEE/ ESPN: (Kyle Hendricks 12-4 3.65 ERA 84K vs. Adam Wainwright 7-6 3.71 ERA 106K)
If you like old-school soft-tossing pitchers, then Wednesday is the game for you. Not only does Hendricks feature the slowest fastball velocity among qualified MLB starters, but Wainwright isn't too far behind.
Both pitchers have had their share of success against these teams, but it has been Hendricks masterful performances against St. Louis that have stood out late. When these teams play or where, Hendricks seems to save his best stuff for the Cardinals, which is good news for the Cubs. It also helps that he is tied for the major league lead in wins with 12.
Wainwright is like a fine wine who has saved some of his better years for the back end of his career. Mirrored with tons of success in his own right against the Cubs, he has been on top of his game against them, going back to the second half of 2019. Not only will we see slower velocity, but a pair of pitchers who know how to pitch and work fast. If both guys are on, look for a low-scoring and fast game.
Thursday, July 22, 6:15 PM CDT on Marquee/MLBN: (Adbert Alzolay 4-9 4.59 ERA 83K vs. Kwang Hyun Kim 5-5 2.87 ERA 60K)
Looking to build off an excellent first start of the second half, Alzolay takes the ball in the series finale against the Cardinals. For the most part, he has been as expected, pitching several strong outings while also showing growing pains.
Home run balls continue to be a problem, although he was able to keep Arizona in the yard last time out. This will be his fourth appearance and third start against the Red Birds, and he has seen similar results to how his season has gone so far. If he keeps the ball in the yard, he does well, and if he doesn't, that is when he loses.
Opposing him will be the Cardinals new ace now that Jack Flaherty is on the IL in Kwang Hyun Kim. In his previous start against the Cubs, Kim was brilliant, holding them to one run through six innings and had the Cubs guessing all game long. When you watch him pitch, you wouldn't expect the results you see as he is walking too many hitters.
However, he not only pitches to contact but knows how to limit the damage, which is what he has done this season. Kim is someone the Cubs are familiar with, as there were one of three teams in on him during free agency a few seasons ago.
Prediction: SPLIT SERIES
While you never know what to expect during a Cubs/Cards series, one thing you know will happen is a competitive matchup across the board. With both teams sitting under .500, this is a critical series for both sides as they look to get back above .500. While the Cubs are in sell mode, the Cardinals appear to be content with their position and realize that they have had a ton of injuries that have changed the course of their season. Look for the Cubs to split this series with the Cards as both teams continue to hover around .500.