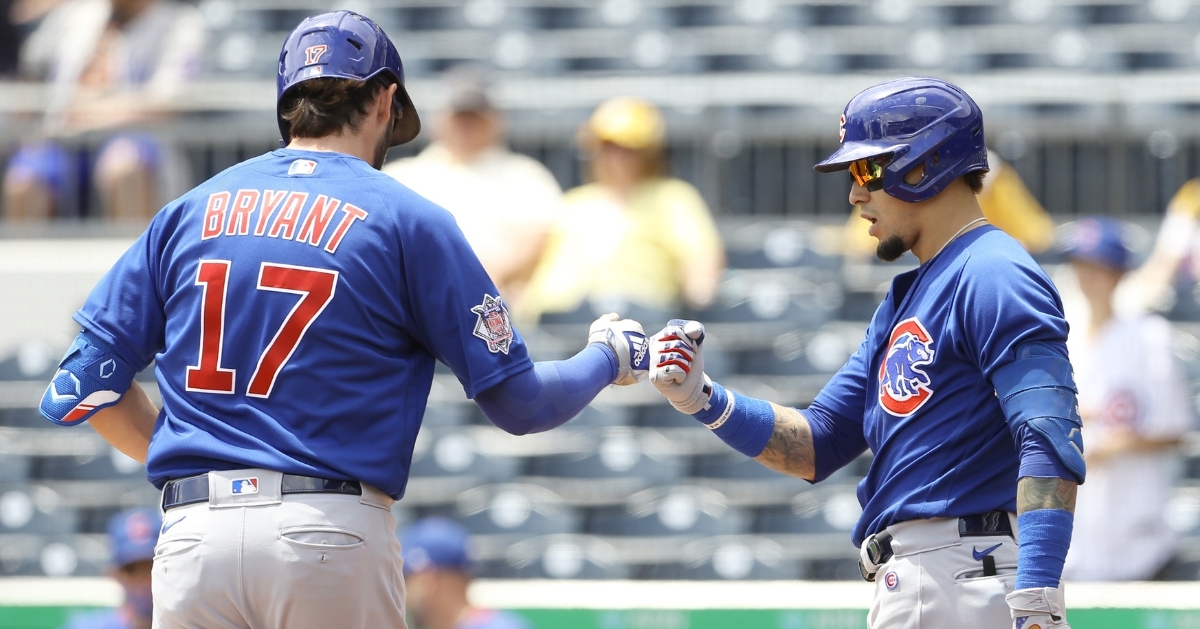 | | |
| --- | --- |
| Series Preview, TV info, and Prediction: Cubs vs. Reds | |
---
| | | |
| --- | --- | --- |
| Friday, May 28, 2021, 12:00 PM | | |
The Cubs return home for the first of a six-game set and bringing lots of confidence with them. Not only have they won four straight games, but also four straight series and six straight series that last three games or more. In the process, this team has won 10 of their last 13 games to surge to a season-best 27-22 and just .5 games out of first.
It has been a fun month for this Cubs team as they have gone 16-7 in May, only behind the Padres for the best record. Oddly enough, those two teams will see quite a bit of each other in the next few weeks, but we start with the Cincinnati Reds. For the past two seasons, the Reds have been one of those teams that many thought could compete for a division title.
While there is still a lot of season left, Cincinnati is sitting in fourth place in the NL Central and showing no signs of being a contender to this point. Offensively, this team is dangerous as Nicholas Castellanos leads the way. The Reds also continue to get relatively strong starting pitching, but their bullpen is a complete disaster. That is one area the Cubs have the advantage in, hoping to utilize that advantage all series long.
Friday, May 28, 1:20 PM CDT on Marquee: Vladimir Gutierrez 0-0 0.00 ERA vs. Adbert Alzolay 2-4 4.30 ERA 45K
The Cubs will see an unfamiliar face on Friday as Gutierrez will get called up from Triple-A to start this game. This typically would have been Wade Miley's start, but it paves the way for Gutierrez to make his big-league debut with the lefty injured.
After a strong showing this spring, Gutierrez has gotten off to a great start with Louisville, posting a 2-0 record to go with a 2.65 ERA across three minor league starts this season. The righty is 24-29 with a 4.88 ERA over his minor league career.
Opposing him will be Alzolay, who is coming off one of his best starts as a pro last time out. Despite taking the loss against St. Louis, Alzolay pitched a career-high seven innings allowing just two runs. He continued to be near perfect with his command, although one lousy slider paved the way for Yadier Molina homer, which handed him a loss.
Alzolay will look to get back on track at Wrigley as he will face a Reds team that doesn't have a ton of experience against him. In one career start against Cincy, Alzolay earned a no-decision allowing two runs in five innings of work. However, he is a much different pitcher now than in his last start, so the Reds better be ready.
Saturday, May 29, 1:20 PM CDT on Marquee: Luis Castillo 1-7 7.61 ERA 45K vs. Zach Davies 2-2 4.96 ERA 26K
Something has happened to Castillo this season, and if you are a Reds fan, you don't like it. Once the ace of this staff, Castillo has looked completely lost this season as he has pitched to a career-worst ERA thus far.
However, even with the bad, Castillo is due for a win and has the stuff to carve through a Cubs lineup that he has had success with in the past. This is the first time since July 15, 2019, that Castillo will pitch at Wrigley, but last time out, it was a great outing. He went on to earn the win striking out 10 in that game. Should he keep guys like Ian Happ, Joc Pederson, and Kris Bryant in check, he can win.
Making his final start of May and opposing Castillo will be Davies, who continues to trend in the right direction. Davies continued his strong stretch of starts by throwing five scoreless innings on Sunday as his ERA for May is under a 3.00. That all started against the Reds on May 1 when the righty allowed two runs, one earned in four innings of work.
Davies will look to continue doing what he has done all month by pitching to contact and limiting the big innings before turning things over to the pen. Keeping Castellanos and Eugenio Suarez in check will be the biggest key for him as they have hit him hard over his career.
Sunday, May 30, 1:20 PM CDT on Marquee: TBD vs. Jake Arrieta 5-4 4.37 ERA 38K
One thing the Cubs can say about this series is that they will miss Sonny Grey. However, for the Reds, their rotation is in shambles as not only do they have to replace Miley on Friday but look for another AAA arm to start on Sunday as the Reds still don't have a starter named.
The Cubs will counter with Arrieta, who, although it wasn't crisp last time, settled in to toss five decent innings and earned the win. The last time Arrieta faced this Reds team, it wasn't pretty as the righty was charged with seven earned runs in just 3 1/3 inning for his worst start of the season.
Since then, he has gone at least five innings in all his starts winning two of those decisions.
Arrieta will also be pitching from the Wrigley Field mound, where he continues to be challenging to hit. So far this season, the righty has posted a 1.45 ERA at home and a 2.32 ERA at Wrigley in his career. There is no place like home for this right-hander.
Prediction: FLY THE W
This is a matchup between two teams heading in opposite directions. You have the Reds, who are vastly underachieving this season and in danger of seeing David Bell fired this year. Then you have the Cubs, who have posted the second-best record in May and are surging towards the top of the NL Central.
These two teams are very familiar with each other, and there is a lot of bad blood between them, mainly between Amir Garrett. However, when you look at both the offense and starting pitching, it is pretty even, although I would give the Cubs a slight edge in starting pitching this weekend as the Reds will not have any of their top arms going.
The bullpen, however, is an entirely different story as the Reds have a mess of a bullpen while the Cubs continue to impress. Look for most of these games to come down to a battle of the bullpens, which in that case, advantage Cubs. I like the Cubs chances to keep this series winning streak alive by taking two of three from the Reds and setting themselves up for a big matchup with San Diego.