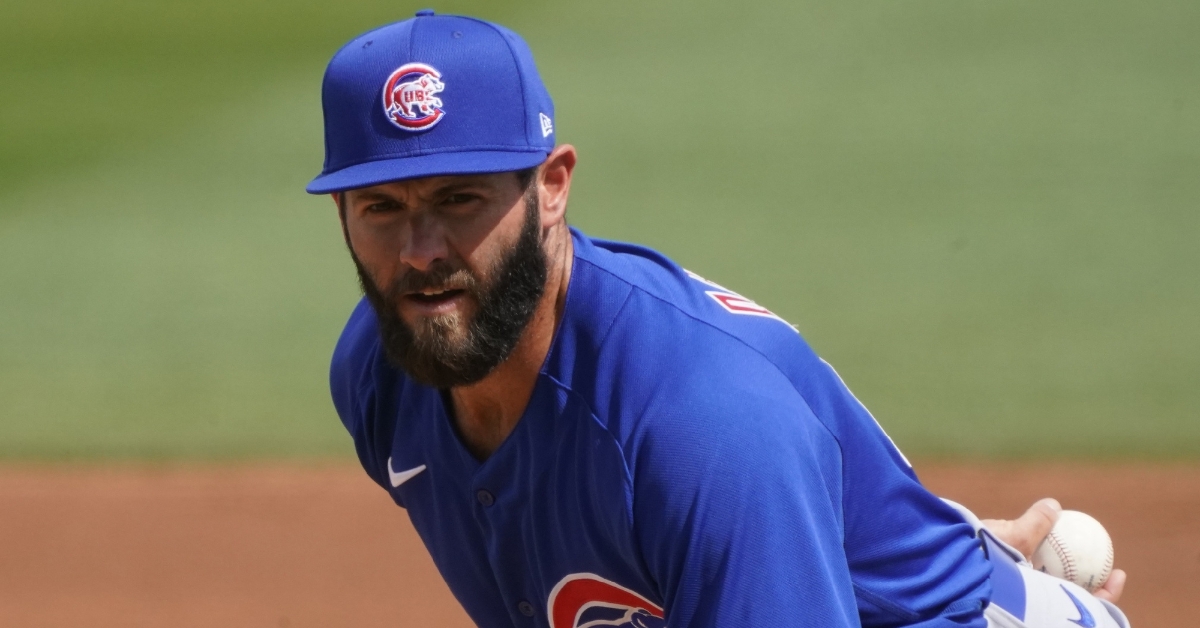 | | |
| --- | --- |
| Series Preview, TV info, and Prediction: Cubs vs. Tigers | |
---
| | | |
| --- | --- | --- |
| Friday, May 14, 2021, 8:57 AM | | |
Coming off a getting swept by the Indians in a two-game set, the Cubs will continue their road trip by heading to the Motor City for a three-game stint with the Tigers. This will be the only time these two teams will play each other this season, as the Cubs see most of their interleague action in August and September.
If there were ever a time for the Cubs to get back above .500, this would be the series to do it as the Tigers are coming into the weekend sporting a 12-24 record. Not only is their record terrible, but their offense has even been worse than the cubs, while the pitching has done an ok job keeping them in the game. Chicago has played in seven consecutive one-run contests, and this would be an excellent time to get out of that stretch and give some bullpen arms time off.
Friday, May 14, 6:10 PM CDT on Marquee Sports Network and Bally Sports Detroit: Jake Arrieta 3-3 4.31 ERA 28K vs. Tarik Skybal 0-5 5.67 ERA 26K
Fresh off the IL will be Jake Arrieta as he returns to the rotation after missing one start. Coming off his worst start of the season in which he allowed seven earned runs, the Cubs are excited to have him back into the mix. The struggles in his last start stemmed from a cut on his finger that prevented him from throwing some of his pitches.
Take that start out of the mix, and Arrieta was the team's best pitcher the first month of the season, posting a 2.57 ERA in his first five starts with 25K. Arrieta continues to reinvent himself as more of a contact pitcher on the mound, but this could be one of those starts where we see him get close to eight or nine strikeouts, with Jonathan Schoop being the lone Tiger with previous experience off of him.
Opposing Jake will be Tarik Skybal, and if there were ever a time for the Cubs bats to wake up again, now would be it. Skybal has struggled mightily this season, walking 16 men and striking out 26 in 27 innings of work. He has also allowed 10 home runs as the long ball has been a massive issue for him.
We know how much the Cubs love to hit the homer, but lately, their power production hasn't been there as they have faced some tough pitchers. This seems like a dream matchup for this lineup, and hopefully, they do what they should do.
Saturday, May 15, 3:10 PM CDT on Marquee Sports Network and Bally Sports Detroit: Trevor Williams 2-2 5.81 ERA 35K vs. Jose Urena 1-4 3.60 ERA 31K
Williams was better in his second start against his former team but still struggled to get through four innings. It isn't as if he is pitching poorly as he did strike out six batters compared to just two walks, but instead, he is racking up high pitch counts forcing David Ross to pull him earlier than he would like.
Looking at his ERA and you would think he has struggled everywhere. Unfortunately, that isn't the case, as Williams has posted a 10.64 ERA in three road starts this season as opposed to his 2.25 ERA at Wrigley. Williams would love to get back on track with a rare road win as he faces a lineup with limited success, although Nomar Mazara has seen him well.
On the other hand, Urena is the only starter in the Tigers rotation, not named Matthew Boyd, who seems to have figured it out. Take away his 1-4 record, and you have a guy posting a 3.64 ERA and keeping his team in nearly every game. Not to mention he has allowed just two home runs in 40 innings of work, and that is impressive.
The hard-throwing Urena will rely heavily on his 96 MPH heater as the Cubs still struggle with high velocity. The key to his start will be throwing strikes with his fastball, as that will set up his secondary offerings. Urena is familiar with the Cubs seeing them several times as a Member of the Marlins, where he has gone 2-2 with a 4.25 ERA in six career starts.
Sunday, May 16, 12:10 PM CDT on Marquee Sports Network, Bally Sports Detroit, and MLB Network (out-of-market only): Kyle Hendricks 2-4 6.23 ERA 30K vs. Matthew Boyd 2-3 1.94 ERA 29K
Hendricks frustrating season continues as his lack of consistency to this point is puzzling. Following a great start against the Dodgers, Hendricks labored against the Pirates, allowing six runs in five innings. Granted, four of those runs were earned, and he allowed a lot of soft contact. There were some positives to take away but still not the best results.
Hendricks not only has the highest ERA at any point of his career but has the highest ERA among the starters in the Cubs rotation. That is not good when he was looked at to be the ace once again. However, take away his two starts against the Braves, and you have a pitcher who has posted a 3.33 ERA in seven other starts going 2-2 in the process. He is hoping that trend continues against a Tigers team he should have no issues with.
While Hendricks may be having an off-season, Boyd certainly isn't, as he has been nothing short of impressive. His 2-3 record is a microcosm of the Tigers inability to score runs as his 1.94 ERA ranks in the top 10 in all of baseball. To go with that great ERA, Boyd has allowed just one homer in 41 innings of work to go with nine walks and 29K. He has been everything the Tigers have asked him to be and more and could become a valuable trade piece this summer.
Boyd has seen the Cubs twice in the past, pitching well against them once and ok against them the second time. The key to Chicago's success is don't let him settle in and attack early. They could also go with the patient approach and make him through more pitches than he is used to, but that tends to burn them as the game goes on.
Prediction: FLY THE W
This is a series where I would love to see the Cubs sweep. I believe they can sweep this team, especially if both Arrieta and Nico Hoerner return from the IL like they are expected to. The problem I see is the pitching matchups, as outside of Arrieta, the Tigers have two pitchers having better years than the Cubs.
The Hendricks Boyd matchup is a toss-up, in my opinion, as we have seen how good Hendricks can be. On the other hand, Williams needs to have a good outing as his numbers on the road haven't been great. If he can go out and give the Cubs five innings, I look for the Cubs to sweep the Tigers and head home on a great note.
However, until this team can consistently hit good pitching, it is hard for me to see them sweeping anyone anytime soon despite recently doing that to the Dodgers. I will stick with my gut nonetheless as I do like the Cubs chances to pick up a series sweep of Detroit and move back above .500 for the first time in a while.