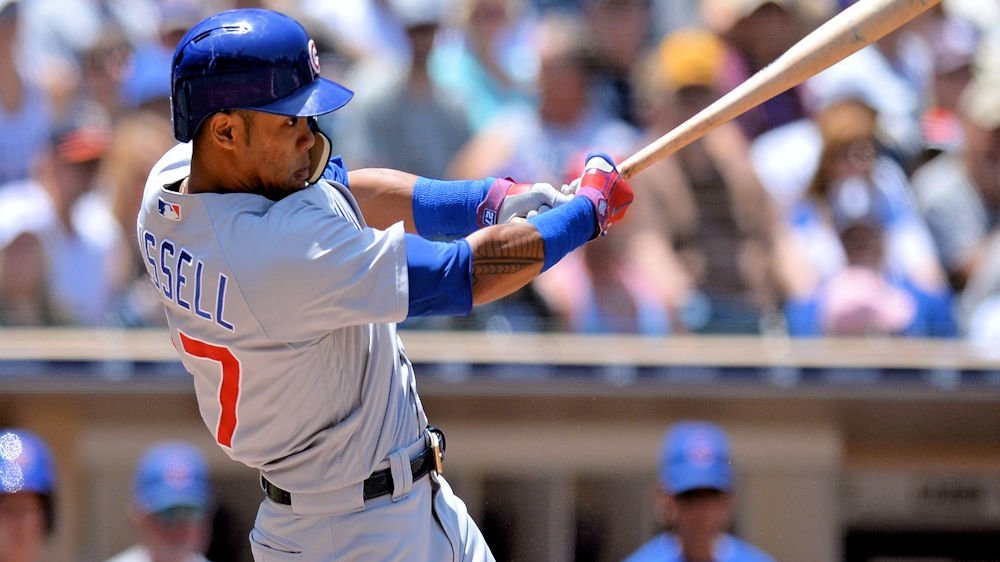 | | |
| --- | --- |
| Cubs News: Addison Russell releases heartfelt apology for past behavior | |
---
| | | |
| --- | --- | --- |
| Friday, November 30, 2018, 3:05 PM | | |
CHICAGO – Chicago Cubs shortstop Addison Russell today released the following statement:
"I offer my heartfelt apology to my family and my former wife Melisa for my past behavior. I also want to apologize to Cubs fans, the Cubs organization, and my teammates for letting them down. Since accepting my suspension, I've had time to reflect on my past behavior and think about the next steps I need to take to grow as a person. Here are the first steps I've taken:
"I accepted my suspension and did not appeal. I am responsible for my actions.
"I am complying with the MLB-MLBPA treatment plan, and I will be meeting regularly with different experts, counselors, and therapists. Even before any mandated treatment, I took the extra initiative of obtaining my own therapist and I have been meeting with that therapist several times a week for the last two months and plan to continue this therapy beyond the MLB treatment plan. With that therapy, I am attempting to improve myself by learning new outlooks and understanding different emotions.
"After I have done my own therapy and gained new insights into myself, I hope to be able to work with non-profit groups in Pensacola, Chicago, and Arizona to support their missions and become part of the solution.
"Finally, I recently met with Tom Ricketts and Theo Epstein to explain my progress and goals. They outlined the Cubs' expectations for me. I accept and am completely committed to meeting those expectations. I am grateful for their support.
"I am just in the early stages of this process. It is work that goes far beyond being a baseball player – it goes to my core values of being the best family man, partner, and teammate that I can be, and giving back to the community and the less fortunate. While there is a lot of work ahead for me to earn back the trust of the Cubs fans, my teammates, and the entire organization, it's work that I am 110 percent committed to doing."
Sincerely,
Addison Russell