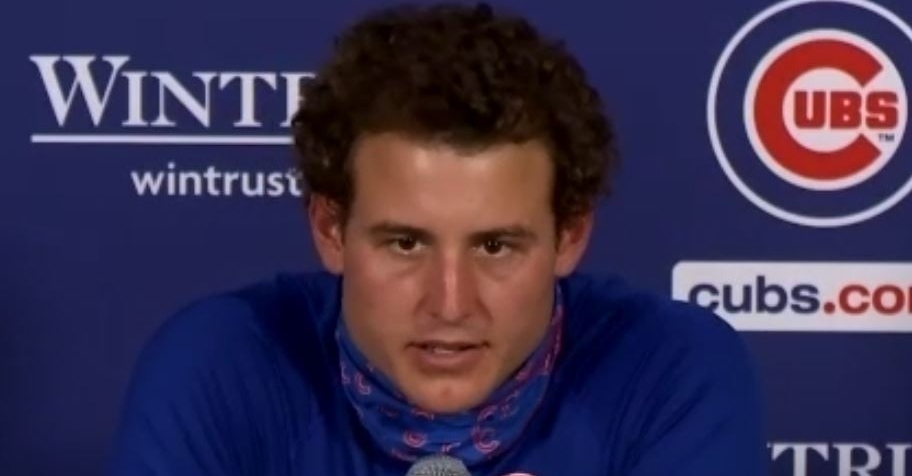 | | |
| --- | --- |
| Cubs News: Anthony Rizzo on the offense: "It's absolutely frustrating" | |
---
| | | |
| --- | --- | --- |
| Sunday, August 23, 2020, 8:45 AM | | |
The Chicago Cubs are trying to find their groove as the offense has struggled in the last few weeks.
Cubs first baseman Anthony Rizzo spoke to the media following the team's 7-4 loss to the rival White Sox.
"I just think you've got a lot of guys searching a little bit right now and not getting the results they'd like," he said. "It happens to be a lot of us at the same time. We are all grinding, and we are grinding together."
Rizzo knows that tomorrow can bring a brighter day.
"We are all in it together. When the ship is sinking, you feel like you're all about to drown. "But that's the beauty of this game is you have to come back tomorrow and keep paddling and keep playing."
Rizzo and his teammates are not finding the holes in the defense in some of their hard-hit balls.
"It's absolutely frustrating," he said. "But our offense will come out of it. We are very talented, and I know a lot of people are upset right now with their performance, but this is baseball, and we will grind like we always do, and the only way we know how."
For the season, Rizzo is batting .212 with five homers and nine RBI.