| | |
| --- | --- |
| Chicago Cubs: Arrieta drug-tested 10-15 times in last year | |
---
| | | |
| --- | --- | --- |
| Friday, April 21, 2017, 10:08 AM | | |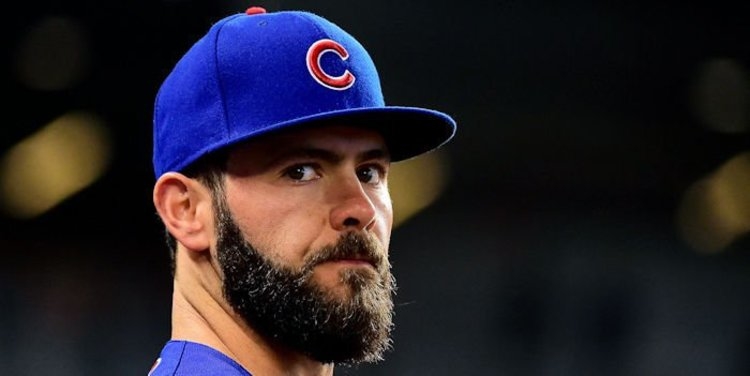 Chicago Cubs veteran pitcher Jake Arrieta was on the Bernstein and Goff Show on Thursday for a weekly interview segment and he discussed possible PED use throughout baseball and shared that he has been tested for PED drugs between 10 and 15 times in the last year.
"Rizzo and a couple of other guys had a blood test after the game a couple of nights ago," Arrieta said. "I've had it happen before. I think they do a pretty good job of doing it before the game, after the game, so it makes it harder for guys to get around the system. Unfortunately, I think you're going to continue to see some guys try. But it just shows with a guy like Marte getting caught, the system is working."
Arrieta knows that some of the banned substances are harmful for the body as well as give you a competitive advantage.
"The safety of the players and the health of the players is one of the main concerns. Also, keeping the playing field level. I think there are things we can do within the rules to keep us healthy, to help our bodies recover the best of our abilities. Obviously, there are things out there on the banned list for a reason, because they do work."
Arrieta is 2-0 with a 2.89 ERA this season and was 18-8 with a 3.10 ERA with 190 strikeouts and 1.08 WHIP in 2016. For his career, he is 74-46 with a 3.58 ERA with 907 strikeouts and 1.16 WHIP.