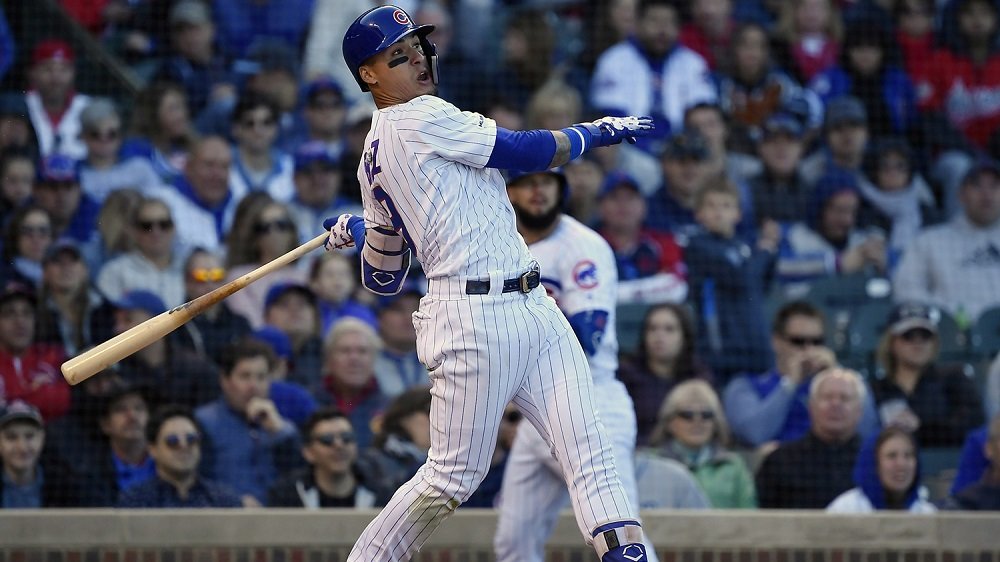 | | |
| --- | --- |
| Cubs, White Sox announce Wintrust Crosstown Series | |
---
| | | |
| --- | --- | --- |
| Tuesday, June 4, 2019, 11:09 AM | | |
CHICAGO – The Chicago Cubs and the Chicago White Sox in partnership with Wintrust Financial Corporation announced today the multiyear sponsorship of the Crosstown Series now officially named the "Wintrust Crosstown Series." The Wintrust Crosstown Series kicks off at Wrigley Field when the Cubs host the White Sox June 18-19.
The rivalry between the Cubs and White Sox dates back to 1903 with the two storied franchises playing in preseason games, midseason charity games and postseason series including the 1906 World Series. The first interleague game was played in 1997 with the Cubs winning 8-3. Since then, the teams have played 118 games together with the White Sox holding a 60-58 record over the Cubs.
"There are no baseball fans like Chicago baseball fans," said Wintrust President, CEO & Founder Edward J. Wehmer. "We're a passionate bunch and nothing gets us cheering louder than a good, old-fashioned rivalry. As Chicago's Bank, we know the importance of sponsoring both teams and we're honored to partner with both for the Wintrust Crosstown Series. It's one of the iconic Chicago events that brings so much excitement to the fans."
Chicago-based Wintrust has been the exclusive Official Banking Partner of the Cubs since 2014 and has been a partner of the White Sox since 2013.
"As Chicago's Bank, Wintrust's connection to the local community make them a perfect partner for the Wintrust Crosstown Series," noted Cubs Executive Chairman Tom Ricketts. "Their desire to be a part of the historic series shows their dedication not only to baseball fans, but to the people of Chicago as well. We can't wait for the series to start."
The White Sox will host the second part of the Wintrust Crosstown Series July 6-7 at Guaranteed Rate Field.
"Baseball is America's pastime, but in Chicago, the game takes on even greater meaning," said White Sox Chairman Jerry Reinsdorf. "It's part of our identity. The experience of watching a baseball game in Chicago during the White Sox-Cubs series is like no other. Strangers with a shared love for their team develop a bond and become family. We are proud to welcome a hometown partner who understands the Chicago baseball family and celebrates each season's evolving story of the Wintrust Crosstown Series."
Former Cubs pitcher Lee Smith and former White Sox right fielder Harold Baines are scheduled to join the festivities throughout the Wintrust Crosstown Series. Both Smith and Baines were elected to the National Baseball Hall of Fame and will be inducted July 21, 2019.
Tickets are available for this exciting series at Wrigley Field and Guaranteed Rate Field. For more ticket information, please visit www.cubs.com or www.whitesox.com.
Wintrust Crosstown Series 2019 Dates:
· Tuesday, June 18, Chicago White Sox vs. Chicago Cubs, 7:05 p.m. at Wrigley Field
· Wednesday, June 19, Chicago White Sox vs. Chicago Cubs, 7:05 p.m. at Wrigley Field
· Saturday, July 6, Chicago Cubs vs. Chicago White Sox, 6:15 p.m. at Guaranteed Rate Field
· Sunday, July 7, Chicago Cubs vs. Chicago White Sox, 1:10 p.m. at Guaranteed Rate Field