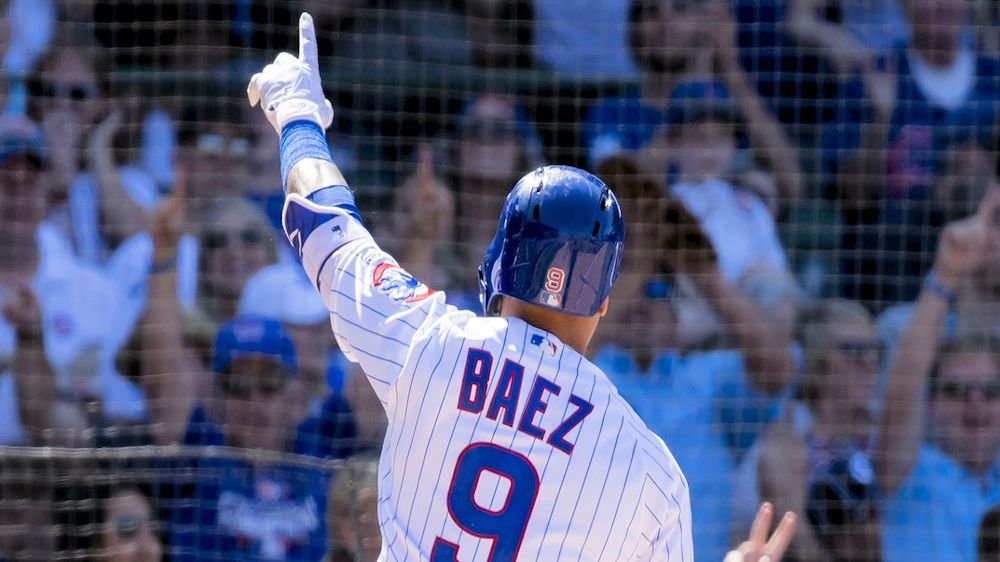 | | |
| --- | --- |
| Do Cubs have a shot at deep playoff run in 2019? | |
---
| | | |
| --- | --- | --- |
| Tuesday, December 11, 2018, 1:32 PM | | |
It's December, and instead of Christmas, we are looking forward to spring training. That is the blight of a diehard baseball fan. We haven't even entered 2019, and yet, everyone is asking, what are the Cubbies chances of making the playoffs? Well, after checking the sportsbetting.ag review for best MLB betting sites and cross-referencing with Vegas powerhouse, Westgate, we see the Chicago Cubs listed at 10/1 to win the World Series. So, The boys on Nevada think the postseason is a go.
Let's dig a little.
Who's Showing up to the Pitching Party?
You never know what will happen as it gets closer down to the wire in the offseason but we have a pretty good idea on who will be here in 2019.
Pitching looks solid for next season. We should see the return of Tyler Chatwood, Yu Darvish, Steve Cishek, Cole Hamels, Kyle Hendricks, Jon Lester, Carl Edwards Jr., Brandon Morrow, Mike Montgomery, and Pedro Strop.
Club Options
Cole Hamels is a pricey team option at 20 million dollars, but he earned the option. Would the Cubs opt out on Jose Quintana's 10.5 million re-up if Darvish's arm was 100% and Chatwood didn't have a gremlin whispering into his ear? Pedro Strop is a 6.25 million option and valuable enough that we are glad he is coming back for another year.
Overall the starting pitching staff looks strong, but several relievers are needed for bullpen depth.
The Addison Predicament
If the Cubs do stick with Russell, they will be without his bat and infield presence until at least May 3rd. This ends up being the first full month of baseball, but in the grand scheme of things, it could be worse. The 40 game suspension got a retroactive chunk taken off going back to September 21st of last season. He creates quite a predicament for the Cubs; he is needed, yet high risk for management.
NLCS Odds
LA Dodgers +400
Chicago Cubs +500
Atlanta Braves +600
Milwaukee Brewers +650
St.Louis Cardinals +800
Philadelphia Phillies +800
Colorado Rockies +1000
Washington Nationals +1000
So when you look at the futures odds, you can see here that the Cubs are favored to play in the NLCS game against the Los Angeles Dodgers. Will that happen? It's tough to say. Baseball is a fickle b%&*, so you never know what is going to happen. But judging by the shape of the league and how the Cubs' roster will likely finalize, they should see the postseason in 2019.

Tags: Cubs Baseball
,
Tyler Chatwood
,
Yu Darvish
,
Steve Cishek
,
Kyle Hendricks
,
,
Brandon Morrow
,
Mike Montgomery
,
Pedro Strop
,
Jose Quintana
,
Kyle Schwarber