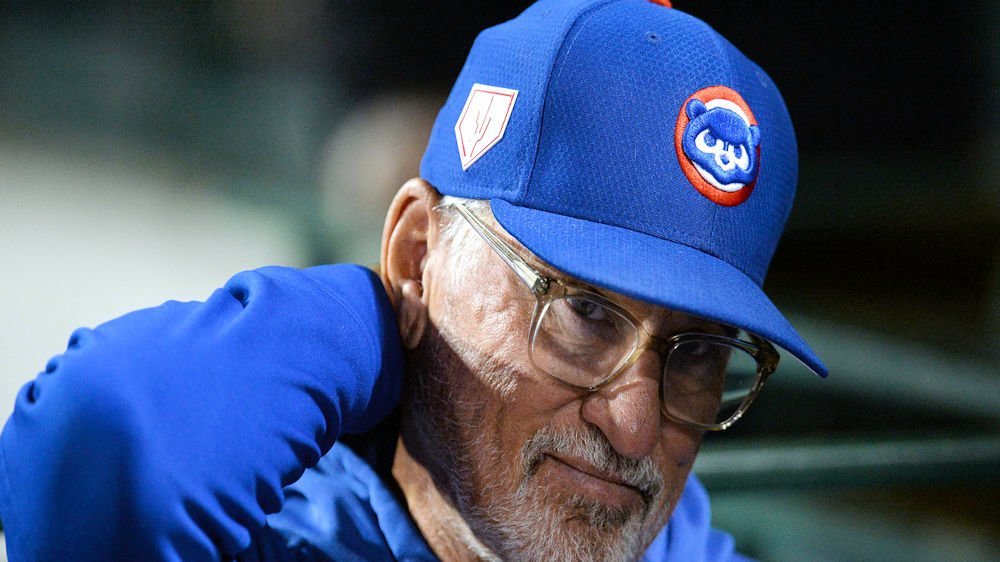 | | |
| --- | --- |
| Cubs News: Epstein addresses rumor that he is unhappy with Maddon's contract talk | |
---
| | | |
| --- | --- | --- |
| Tuesday, August 13, 2019, 2:39 PM | | |
CHICAGO — Chicago Cubs manager Joe Maddon is set to be a managerial free agent at the end of the season, as he is in the final year of his contract with the North Siders. Maddon and the Cubs' front office mutually agreed to not have discussions regarding a contract extension following the 2018 season, and, until recently, neither party discussed Maddon's impending contract expiration.
However, over the course of the past few days, Maddon has been quite candid about his contract situation when asked about it by reporters. Maddon, who is 65 years old, stated that hat he aims to continue managing until he is at least 70 years old and also claimed that that wins and losses will not determine whether or not he is given the chance to return to the Cubs next year.
According to sports-talk radio host Dan Bernstein of the Bernstein & McKnight Show on 670 The Score, the Cubs' front office is unhappy with Maddon over his recent comments, as the candor purportedly violated a handshake agreement between the two sides to avoid addressing Maddon's contract with the press during the course of the 2019 season. In particular, Bernstein pointed out remarks made by Maddon in which he outlined his expectations for his Cubs tenure beyond this season.
"It's very high, yeah," Maddon said about his confidence level pertaining to his chances of returning to the Cubs in 2020. "Very high. Very, very high. I'm operating in that I believe we'll be together for a couple more years at least."
Bernstein implied that Cubs executives made a handshake deal with Maddon during the offseason to avoid going into specifics about Maddon's contract until the Cubs' 2019 season ends, and Maddon's bold claim that he is expecting to remain with the Cubs for at least a few more years totally violated that agreement. Furthermore, Bernstein opined that Maddon publicly discussing his contract was "a power move" intended to give him leverage in contract talks with the Cubs. Instead, it might have irked the Cubs' bigwigs and may very well hinder Maddon's chances of receiving a new contract from the Cubs this fall.
"They are not happy with Joe Maddon saying what he said, where he said and when he said it," Bernstein said of Cubs executives' reactions to Maddon's contract chatter. "They're unhappy that Joe himself did not honor the handshake agreement not to talk about it."
The plot thickened after Bernstein's radio commentary on Tuesday morning, as Cubs President of Baseball Operations Theo Epstein was quick to shut down the rumors revolving around discontent in the Cubs' front office regarding Maddon. MLB.com Cubs reporter Jordan Bastian spoke with Epstein about the latest gossip, and Epstein said that he and other Cubs executives did not take issue with Maddon's comments whatsoever.
"Totally baseless," Epstein told Bastian when asked about Bernstein's speculation. "We had no problems with Joe's comments. He has to talk to you guys twice a day and does a great job with it."