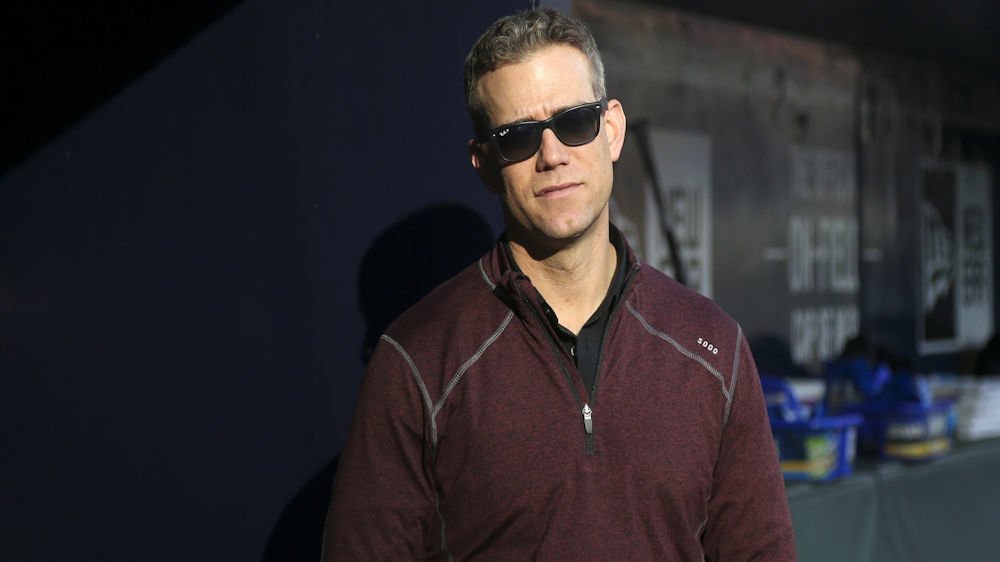 | | |
| --- | --- |
| Cubs News: Epstein on 1-6 start: "Tom Ricketts is not the problem" | |
---
| | | |
| --- | --- | --- |
| Saturday, April 6, 2019, 7:19 PM | | |
Cubs President of Operations Theo Epstein spoke with the media before Saturday night's game with the Brewers as his team is currently sitting at a ugly 1-6 record on the season.
Any good leader deflects blame off of others when times are bad.
Epstein says don't blame the new pitching coach Tommy Hottovy or the owner Tom Ricketts for the terrible start.
"There's always a search for scapegoats when you get off to a tough start. I don't put any of this on Tommy Hottovy. He's a big part of the solution, not part of the problem. Tom Ricketts is not the problem. It's not a resource issue. I know he's another one who has taken a lot of heat. It's not a resource problem. If people have a problem with the allocation of resources, then that's me. And it has been since I got there. There's been a lot of good and some bad.
Epstein knows that it isn't healthy to play the blame game as he will continue to help try to turn this season around.
"It's a team-wide issue and we know we have to play better ball," he said. "The search for magic bullets and scapegoats, I don't think that is really productive. I understand it. But ultimately, it's all my responsibility. How we play on the field, the talent that we have, the direction that we're headed. And yet I'm not in it alone, thank god. We have really talented people here, we have great players that we trust and we're all going to be a part of pulling out of this."
Epstein apologized to the fans for the poor play through seven games.
"It's been real close to, if not, a worst-case scenario for us, defensively and in terms of our pitching," he said. "That gets your attention in a negative way. We're sorry we're putting our fans through this."
Theo Epstein doesn't point fingers at anyone but himself for the #Cubs' slow start this season. pic.twitter.com/FIOOScnD7P

— NBC Sports Chicago (@NBCSChicago) April 6, 2019