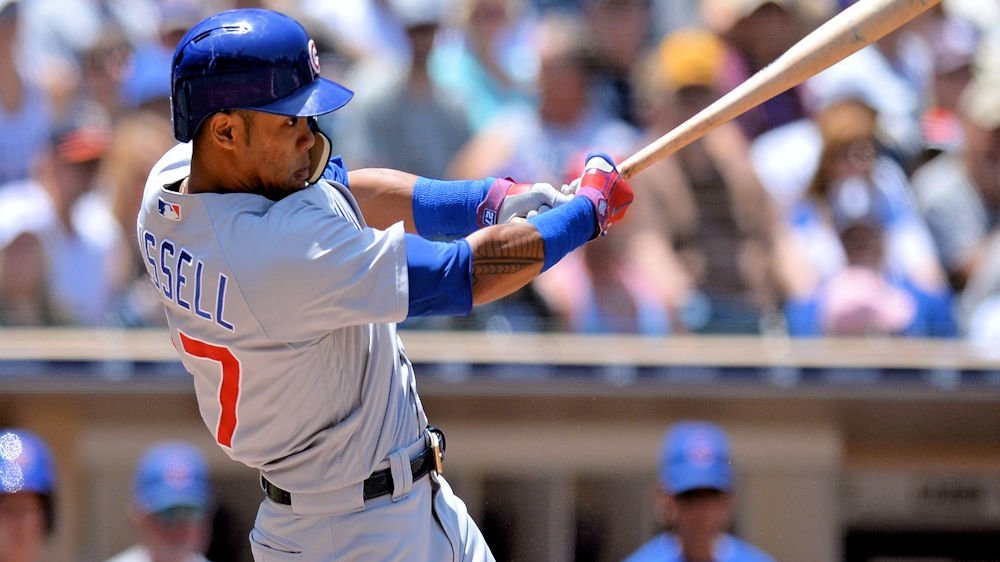 | | |
| --- | --- |
| Epstein updates Addison Russell's status with Cubs | |
---
| | | |
| --- | --- | --- |
| Monday, November 5, 2018, 9:33 PM | | |
The relationship might not be over between the Cubs and Addison Russell.
Cubs President of Operations Theo Epstein announced on Monday that the team is still monitoring the situation with shortstop Addison Russell.
The team will work with Russell and all parties this offseason and try to be part of the solution. According to ESPN's Jesse Rogers, Epstein said that it's possible that Russell is brought back but nothing has been decided.
"We couldn't talk to him about anything of substance until MLB wrapped up its investigation," Epstein said. "So now we feel we need to speak to everyone involved in the situation and to really engage with Addison. This incident happened on our watch. This happened with one of our players, and he will serve out his discipline for his behavior."
Epstein thinks that helping Russell might be the answer and not just releasing him.
"I also think part of the solution can possibly include rehabilitation," Epstein said. "That means taking steps to be sure the individual is worth investment, so he can grow, so that this never happens again with him. We are in that process. We have a robust mental skills department. We are very engaged with Addie. We are trying to verify he is serious about self-improvement and adding more stability to his life. Everything remains an open question. We have not made any determinations. The only determination we have made is we need to be part of the solution."
Russell is projected to earn around $4.3 million with arbitration in 2019.
The 24-year old has been suspended 40-games without pay, retroactive to September 21 for violating Major League Baseball's Joint Domestic Violence Policy. He will be available to play around May 1 next season.
In 2018, he hit .250 with five homers and 38 RBIs in 130 games.