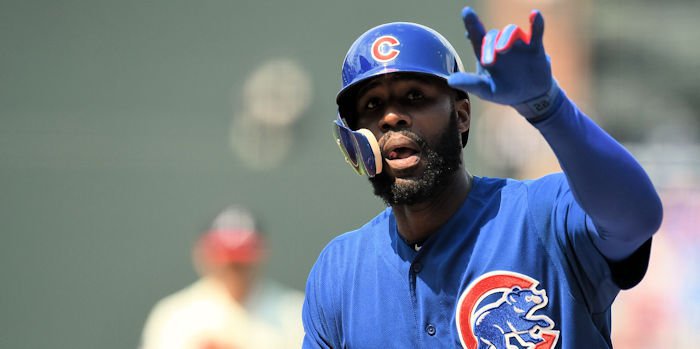 | | |
| --- | --- |
| ESPN ranks Jason Heyward's contract the worst on Cubs | |
---
| | | |
| --- | --- | --- |
| Thursday, January 31, 2019, 1:57 PM | | |
ESPN ranked the worst contracts of all the major league teams and has Jason Heyward's eight-year, $184 million deal listed for the Cubs and No. 6 overall.
The North Siders thought they were getting a franchise player going into his prime with the acquisition of gold glover Jason Heyward. However, he has not lived up fully to his contract with his light hitting display.
"I know Cubs fans would put this No. 1." ESPN.com. "It's not. Heyward isn't as useless as some of the players listed here, but the length of the deal and the remaining dollars certainly are an issue. He eats up a large chunk of the payroll, and that could have ramifications down the road -- say in 2022 when Kris Bryant and Javier Baez become free agents. Heyward's defensive metrics, while still positive, dropped along with his offensive production last year, and that's where a lot of his value comes from. Look, don't feel bad for the Ricketts family or even Cubs fans. They've benefited from the cheap labor of Bryant and Baez, and Heyward and the fans will always have 2016 -- no matter what happens the next five years."
Heyward's contract still has five years left worth $118.5 million as he becomes a free agent after the 2023 season.
In 2018, Heyward batted .270 with 8 homers and 57 RBIs.