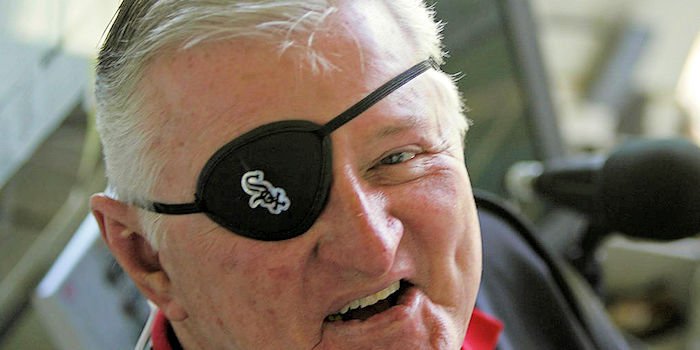 | | |
| --- | --- |
| Cubs News: Hawk Harrelson on Wrigley Field: "That place sucks" | |
---
| | | |
| --- | --- | --- |
| Monday, June 17, 2019, 1:15 PM | | |
Former Chicago White Sox announcer Hawk Harrelson is one of those guys that you either love or hate.
Harrelson has let it known that he is not a big fan of Wrigley Field and the rival Cubs throughout the years of him announcing games on WGN.
The long-time announcer was at a golf outing recently and spoke to the media about the Cubs-White Sox rivalry.
"There is a chance that it will be the greatest decade of major league baseball in Chicago history because the Cubs are good and they aren't going anywhere," he admitted. "It's going to be fun watching us (White Sox) kick their ass."
Harrelson then spoke about his past experiences watching a ballgame at iconic Wrigley Field.
"You couldn't give me five one-thousand dollar bill to walk through that place," he laughed. "That place sucks. For the visiting team, I mean it really does. For the fans, it's great. The venue is great. You can walk from Wrigley all the way downtown if you want. So the venue is beautiful, and once you get on the field it's great.
"It's like Fenway [Park], Fenway sucks, it really does. They still got some of the same cracks and holes in the roof there as when I played back in the '60s and '70s."
The Cubs and White Sox will continue their crosstown rivalry at Wrigley Field on Tuesday at 7:05 p.m. CDT.
Hawk Harrelson is ready for #Cubs & #WhiteSox rivalry to reach new heights

But don't expect to see him at Wrigley anytime soon

"That place sucks" pic.twitter.com/tzFKWxIslc

— Rick Tarsitano (@RickTarsitano) June 17, 2019