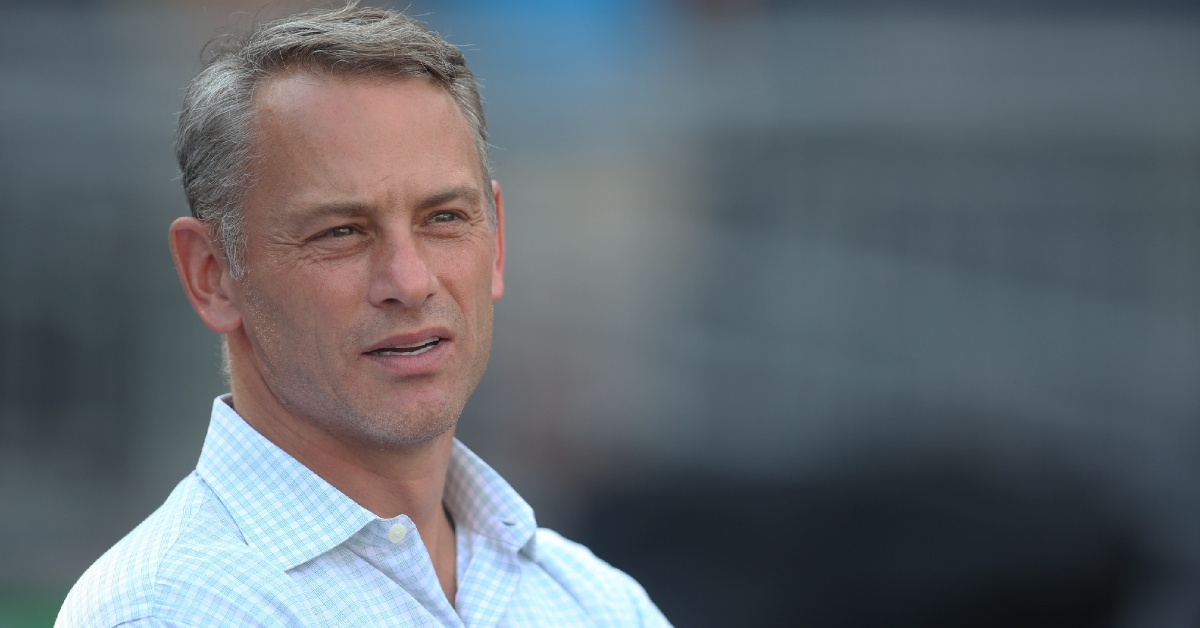 | | |
| --- | --- |
| Jed Hoyer on Cubs' COVID-19 vaccination status: 'It's disappointing to not be at 85% as a team' | |
---
| | | |
| --- | --- | --- |
| Saturday, May 22, 2021, 8:00 AM | | |
CHICAGO – Chicago Cubs president of baseball operations Jed Hoyer did not mince his words on Thursday when expressing his dismay at his club's COVID-19 vaccination status. As of now, the Cubs have yet to reach the 85% benchmark, which, per MLB rules, results in a loosening of COVID-19 protocols.
"It's disappointing to not be at 85% as a team," Hoyer said. "We've worked hard to try and convince or educate the people that have been reluctant. We're at a place right now ... I'm not going to give up hope we're going to get there. My level of optimism is waning. It's disappointing."
Earlier this season, MLB announced that teams with 85% of their personnel fully vaccinated against COVID-19 will no longer have to wear masks, can begin using shared spaces and dining in close contact again and can benefit from other returns to normalcy. Better yet, it indicates that a team has an incredibly low chance of experiencing a COVID-19 outbreak.
"There's a competitive advantage we're going to miss," Hoyer said. "Being transparent about it, we're not a player away from being at 85%. It's a disappointing thing that we'll have anxieties and restrictions that others don't."
Approximately half of all MLB teams have reached the 85% threshold, but the Cubs are not one of them. Therefore, Hoyer is not pleased that the Cubs may be put at a competitive disadvantage by potentially having to shut down players because of positive COVID-19 tests or, even worse, experiencing scheduling complications due to a COVID-19 outbreak.
The Cubs were excellent at navigating the pandemic last year, as they were the only club to make it through the entire 2020 season without having a single player test positive for COVID-19. This season, the Cubs have already dealt with a COVID-19 dilemma that involved multiple coaches and pitchers having to miss several games. Hoyer hopes to avoid running into a similar roadblock for the rest of the season and is miffed that others within the Cubs organization are not doing what they can to prevent an additional COVID-19 setback from happening.
"This is one that can be avoided, and we're not able to avoid it in some ways," Hoyer said. "It's a part of the job I never quite imagined, being involved in that kind of education, that kind of convincing."