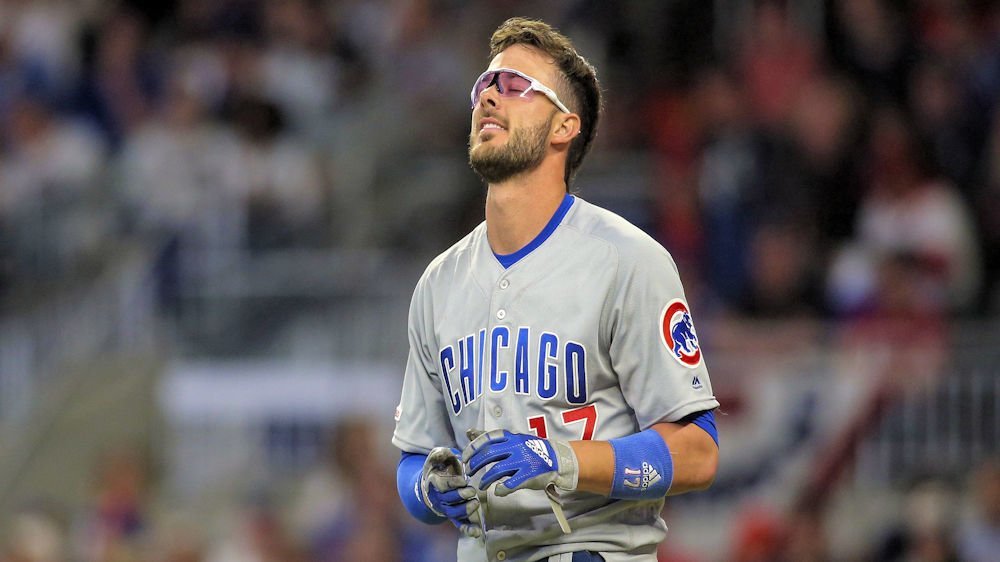 | | |
| --- | --- |
| Cubs News: Kris Bryant on 1-6 start: "It's going to make our story that much better" | |
---
| | | |
| --- | --- | --- |
| Saturday, April 6, 2019, 9:04 AM | | |
The Chicago Cubs are running on empty pitching-wise through seven games this season as the team has a horrible 1-6 record.
Cubs third baseman Kris Bryant spoke with the media Friday night following the team's six straight frustrating loss.
"It's kinda not what we talked about in the spring," he said. "We want to get off to a great start, but it's going to make our story that much better. There's no time to put our head down or sit here and complain or whine or whatever. We've got so many games left. It's important to stay together here."
Bryant said that he has seen just about everything in the game of baseball.
"We've lost plenty of games in our lives and we've won plenty of games. We've gotten plenty of hits, we've made great plays. That's how I look at it. We've all been playing this game a long time. We've seen some crazy things happen, I get the fans' outlook but for us, we just got to keep on plugging away."
Bryant knows that it's not time to get nervous or worry too much.
"I could see us really hitting the panic button if it was the All-Star break ... But we still have a lot of time, a lot of ground to make up. I believe in this team. We've got a good nucleus, good players and all the talent in the world. There's no worry on my end."
Bryant is batting .267 with a homer and five RBIs in 30 at-bats this season.