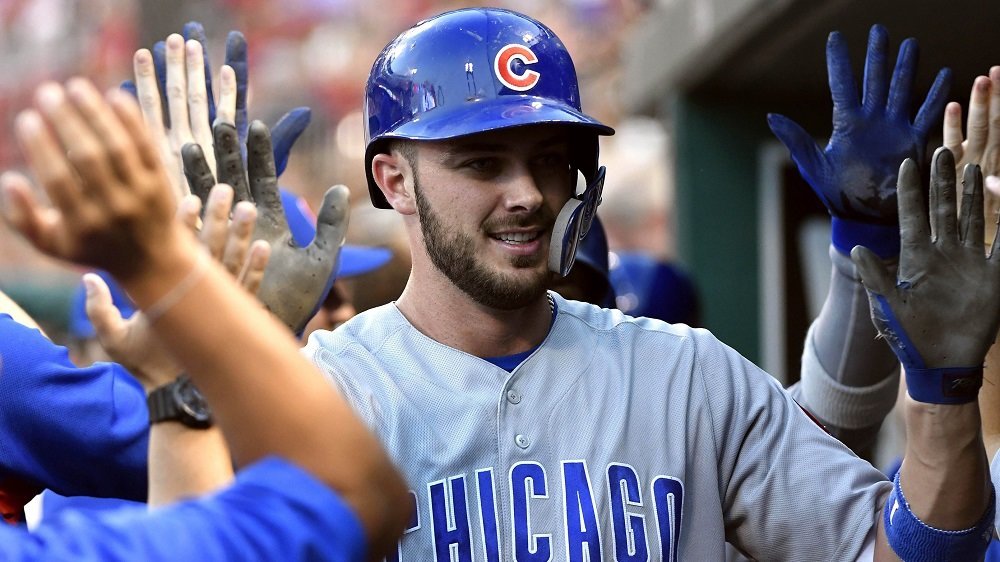 | | |
| --- | --- |
| Cubs News: Kris Bryant's reaction to Molina's 'loser' comments | |
---
| | | |
| --- | --- | --- |
| Monday, February 18, 2019, 11:45 AM | | |
Kris Bryant's quip saying "St. Louis is boring" went viral as Cardinals players and fans alike were upset about the comment about their city.
"Who would want to play in St. Louis?" Bryant said during a comedy show at the 2019 Cubs Convention. "Boring. So boring. I always get asked, 'Where would you like to play? Where would you not like to play?' St. Louis is on the list of places I don't like to play. It is rough."
Bryant spoke to reporters Monday and was shocked by the crazy reaction.
"There wasn't really anything going on," Bryant said via the Chicago Sun-Times. "It was Cubs Convention; they had their fan fest too at the same time. So it was kind of a perfect storm for media attention and fan attention."
Bryant said the quote was taken out of context.
"We all know that," he said. "It was a comedy show."
We think Kris Bryant is just being nice here, tbh...#STLisStillBoring pic.twitter.com/Jsys0NTpZY

— Cubs Talk (@NBCSCubs) February 18, 2019
Cardinals veteran catcher Yadier Molina was pretty upset about the 'boring' comments by Bryant.
"All stars, elite players and leaders of their teams do not speak bad about any city," Molina posted on his personal Instagram account. "There should be respect, and you should play and compete with respect … only stupid players and losers make comments like the ones made by bryant and dempster."
Bryant heard about Molina's comments and thought it was a little aggressive with his response.
"I felt like I wasn't attacking anybody," he said. "I wasn't attacking anybody's family, the organization, the fans. It was taken out of context. You'd have to ask him what he thinks about it. If he has anything to say since then. It did come off a little strong, kind of caught me off guard a little bit. But hey, you never know how people will react to what you say. Everybody's got a different mindset with how they approach things and what they look at. That's how he looked at it."
The All-Star third baseman won't walk back his 'boring' comments.
"I don't think I said anything wrong. I'm not, you know, going to take anything back. I think things were taken out of context a little bit.
Bryant thinks that he will try to do some sightseeing the next time he is in St. Louis and find some non-boring things to do.
"I might have to explore a little bit when I get there and find some more stuff to do," he said.
The Cubs including Bryant will get a chance for some sight-seeing in St. Louis as they will play the Cardinals at Busch Stadium from May 31 to June 2. Hopefully, during the trip, they will get to observe a ton of W flags after the games.