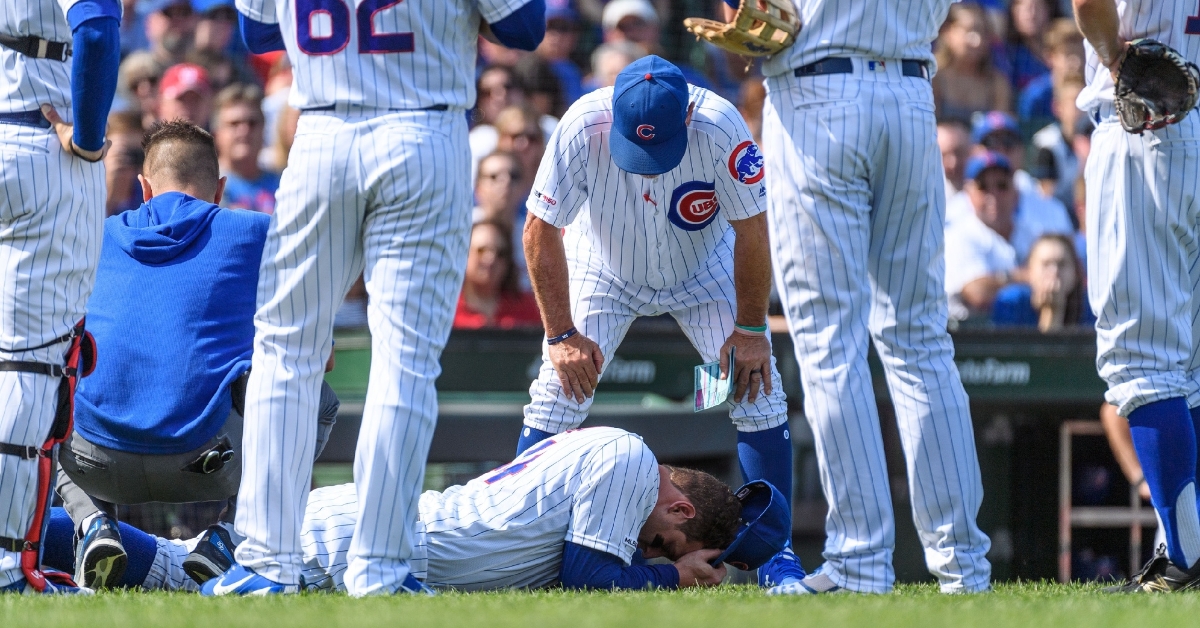 | | |
| --- | --- |
| LOOK: Anthony Rizzo shares gruesome photo of his ankle injury | |
---
| | | |
| --- | --- | --- |
| Thursday, September 26, 2019, 1:59 PM | | |
CHICAGO — It is assumed that, after being taken out of what proved to be a meaningless game for the Chicago Cubs on Wednesday, first baseman Anthony Rizzo is going to be shut down for the remainder of the season. Rizzo recently played through a severely sprained ankle that he initially suffered on Sept. 15, as he returned from his injury layoff sooner than expected in order to help his team reach the playoffs.
Now that the Cubs have been eliminated from playoff contention, there is no reason for Rizzo to continue playing, so Rizzo decided to let the cat out of the bag and show the world just how gruesome his ankle injury really was. On Thursday, Rizzo posted an Instagram story containing a photo that he snapped of his injury on Sept. 20, which was the day after Rizzo made a stunning return to the lineup.
Rizzo's foot resembled a purple cinderblock, with the excessive swelling and horrible bruising making it obvious that Rizzo's injury was far more serious than he let on. The initial prognosis was that the ankle ailment, which Rizzo suffered while attempting to field a bunt, would likely keep Rizzo out for the rest of the regular season, with Rizzo expected to wear a walking boot for approximately one week before even considering taking part in baseball-related activities again.
However, "Big Rizz" was somehow able to grit his teeth and play through the pain a mere four days after turning his ankle on the infield grass at Wrigley Field. Unfortunately for Rizzo, who played fairly well with a bum ankle, the Cubs were unable to reach the postseason, but that should not take away from the heart and determination displayed by the unofficial Cubs captain.
Anthony Rizzo literally played a Major League Baseball game with his ankle looking like this. Unreal #Cubs pic.twitter.com/ywflcbGFCK

— crawly's cub kingdom (@crawlyscubs) September 26, 2019