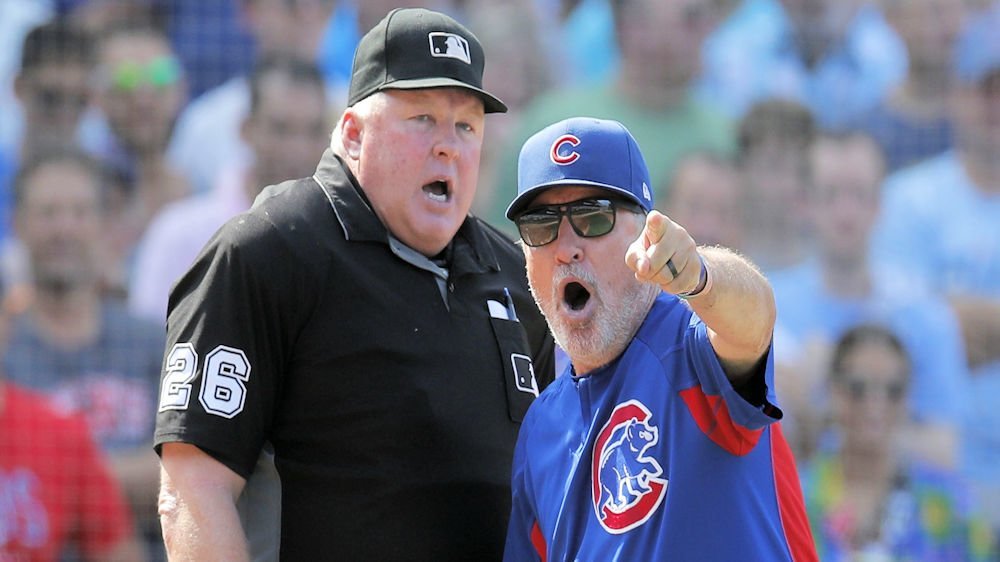 | | |
| --- | --- |
| Cubs News: Maddon's agent to media: "You guys fired everything up" | |
---
| | | |
| --- | --- | --- |
| Wednesday, October 17, 2018, 11:17 AM | | |
The Chicago Cubs had a disappointing 2018 season despite winning 95 games and having the best record in the National League for most of the season.
Since the Cubs were bounced out of the Wild Card game, there has been various reports of friction between Joe Maddon and Cubs management that has contributed to the lack of contract extension talks.
However, Maddon's agent Alan Nero was interviewed by the Chicago Tribune recently and fired back at the media for making a story out of nothing.
"Joe never had a problem with any of this," Nero said about his contract situation. "Never. He was very comfortable. He was very relaxed. He wasn't thinking about it. He wasn't worried about it. You guys fired everything up."
Nero believes that there is plenty of time to work out a contract extension for his client.
"There was not a problem between Theo and Joe," Nero told the Tribune. "Joe wasn't worried about (an extension). Theo wasn't worried about it. There was plenty of time. We've got the offseason. We've got the GM meetings. We've got the Winter Meetings. We've got spring training.
Nero blames the media for discussing that Maddon has only one year left on his contract and both parties are not talking.
"He's got a contract for next year. When the time is right, Theo and I will sit down and talk about it. But there is no issue ... There is no problem between them. Everyone seems to want to write about this, and the only reason there might be any sense of urgency to talk about an extension is because of this (BS)."
Regardless of what the agent thinks, the Cubs will wait out the 2019 season and see how the team does before offering any type of deal. Maddon will be fine either way because he is one of the more respected managers in the major leagues.