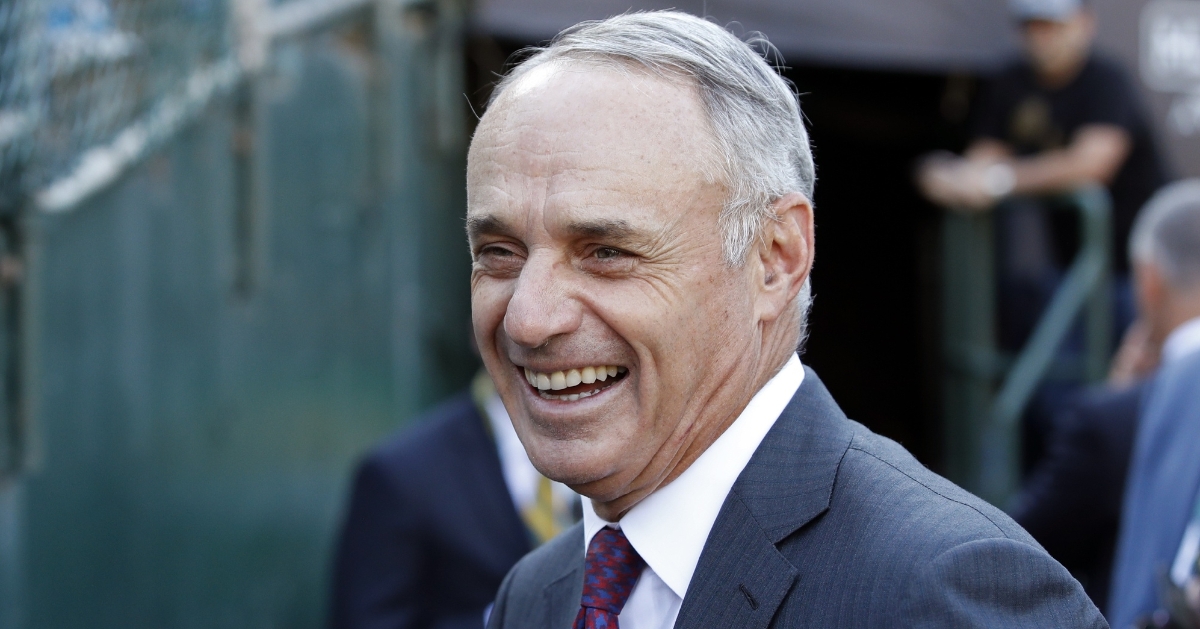 | | |
| --- | --- |
| MLB commissioner releases statement on Wednesday | |
---
| | | |
| --- | --- | --- |
| Wednesday, June 17, 2020, 3:49 PM | | |
MLB Commissioner Robert D. Manfred issued the following statement on Wednesday:
"At my request, Tony Clark and I met for several hours yesterday in Phoenix. We left that meeting with a jointly developed framework that we agreed could form the basis of an agreement and subject to conversations with our respective constituents. I summarized that framework numerous times in the meeting and sent Tony a written summary today. Consistent with our conversations yesterday, I am encouraging the Clubs to move forward and I trust Tony is doing the same."
Sounds like things are progressing and there might be baseball after all this season.
Union today received MLB proposal Manfred promised Clark after Tuesday face to face. Still reviewing (i.e., response not necessarily close much less agreement assured). Full pro rata concession big but other details/language also potentially as big (# Gs, grievance waiver, etc).

— Gordon Wittenmyer (@GDubCub) June 17, 2020
Worth noting: MLB's last offer to the players maxed out at $1.5 billion. The money over a 60-game season at full pro rata: $1.5 billion.

If there's a deal to be done, it is going to be for more than 60 games. Union will counter higher. And somewhere in the middle is the season.

— Jeff Passan (@JeffPassan) June 17, 2020
Source: MLB proposal includes:

•60 games in 70 days
•Season starting July 19th/20th
•Full Prorated Salary
•Expanded Playoffs in 2020 and 2021
•Waiving of any potential grievance

— Ken Rosenthal (@Ken_Rosenthal) June 17, 2020
There were 10 off-days built into MLB's 60-game proposal. Some teams are under the impression that there may be a handful of more games added in the final haggling.

— Buster Olney (@Buster_ESPN) June 17, 2020
Just spoke with @MLB Commissioner

America really needs some unifying common experiences right now,not to distract us from our challenges,but to remind us of the things we have in common

Baseball can help fill that void & I am cautiously optimistic we will #playball very soon

— Marco Rubio (@marcorubio) June 17, 2020
Based on a 60-schedule at full pro-rata salaries, nine players will lose at least $20 million in salary this year. pic.twitter.com/Y1Bv5oOkzG

— Darren Rovell (@darrenrovell) June 17, 2020