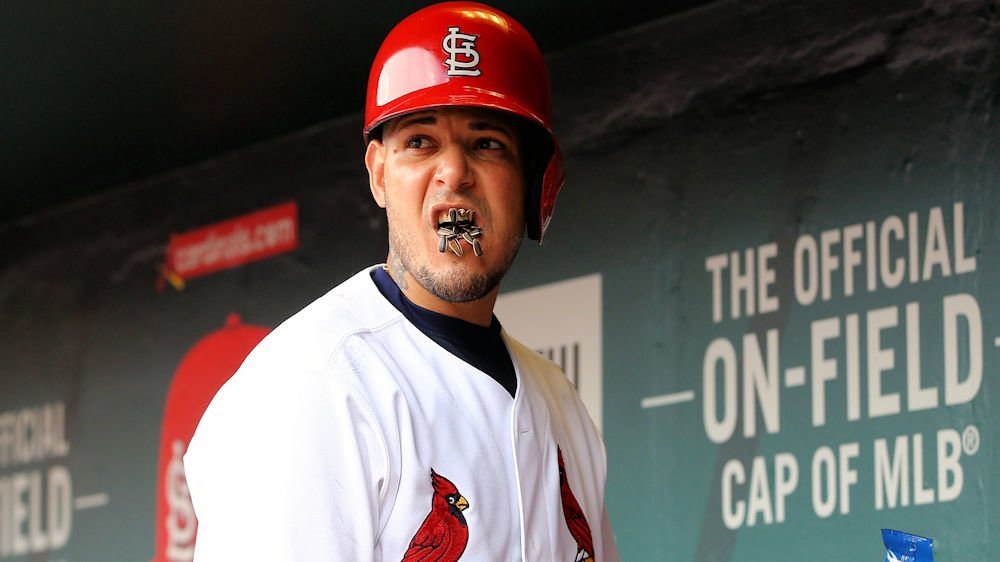 | | |
| --- | --- |
| Cubs News: Molina says dispute with Kris Bryant will carry into season | |
---
| | | |
| --- | --- | --- |
| Tuesday, January 22, 2019, 11:28 AM | | |
Kris Bryant called the city of St. Louis 'boring' in an interview with Ryan Dempster during the 2019 Cubs Convention on Friday night.
"Who would want to play in St. Louis? It is so boring. So boring. I always get asked where you like to play and where you don't like to play. St. Louis is on the place I don't like to play."
St. Louis veteran catcher Yadier Molina can't let the comments go and he will deal with it during the regular season.
Molina told MLB.com's Jenifer Langosch the following on Monday.
"Oh, it will. It will carry into the season," Molina said. "I can't wait to get on the field. "St. Louis is home. If anybody says anything bad about my home, I'm going to be there for us. I said to the guys, 'We are like a family. We have to stick together. We have to defend ourselves, and we have to defend our ground.' Whoever says something about us, we are going to be there to defend us."
Molina addressed the comments previously on his Instagram account.
"All Stars, elite players and leaders of their teams do not speak bad about any city. There should be respect and you should play and compete with respect...only stupid players and losers make comments like the one made by Bryant and Dempster..
#ceroRespectforthisstupidplayers
#QuevivaStlouis #LOVESTL
I get what Molina is doing trying to defend his cities' reputation. However, it's not a good sign that he is already rattled mentally and the season hasn't even started yet.
Molina might still be mentally upset after Bryant's foul tip into his groin last season: