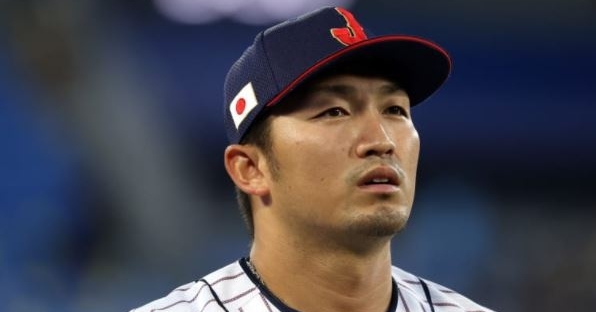 | | |
| --- | --- |
| Report: Cubs signing Japanese star Seiya Suzuki to $85 million deal | |
---
| | | |
| --- | --- | --- |
| Wednesday, March 16, 2022, 7:47 AM | | |
Bidding war won by the Northsiders.
The Chicago Cubs are signing Japanese star outfielder Seiya Suzuki to a five-year deal worth around $70 million according to multiple reports.
After the posting fee, the deal will cost around $100 million in total.
The deal is pending a physical.
Suzuki met with the Cubs front office and chairman Tom Ricketts on Monday evening and obviously liked what he saw and agreed to the massive move.
The 27-year-old would have the largest contract for a Japanese position player in MLB history and the second largest behind Masahiro Tanaka's $155 million contract with the Yankees.
Suzuki's potential and signing during his peak years should get Cubs fans excited for the future.
He is a five-time NPB All-Star, four-time Gold-Glove winner, and won the batting title in 2019. Overall, he finished up his NPB career with a .309 average with 189 homers and 102 stolen bases.
In 2021, he batted .317 with 38 homers and nine steals.
Suzuki is a huge move for the Cubs to try to become competitive in the next five years and that means that the organization is likely far from over this offseason trying to add more pieces around him.
Check out some of his highlights below:
seiya suzuki to the chicago cubs. 5 yrs $70 mil. get your hardhats ready pic.twitter.com/fx1PnDCWHB

— DOM (@DOM_Frederic) March 16, 2022
Seiya Suzuki showing off the arm! Another assist for Suzuki on the year as he guns down the runner at home! pic.twitter.com/uTmJM7EdZz

— Tom Mussa v2 (@tom_mussa_v2) August 14, 2021
Seiya Suzuki side view pic.twitter.com/WD30vYJQh8

— Tom Mussa v2 (@tom_mussa_v2) September 21, 2021
HE DID IT AGAIN!

??????SEIYA SUZUKI HAS GONE YARD IN 5 STRAIGHT GAMES! HIS 6TH BOMB IN THAT STRETCH! ?????? pic.twitter.com/dvuNGRc1cu

— Tom Mussa v2 (@tom_mussa_v2) September 8, 2021
Seiya Suzuki has signed with the Chicago Cubs. Enjoy this edit of his 2021 homers. pic.twitter.com/RiBDdLOmb6

— Rob (@rob_thibeault) March 16, 2022