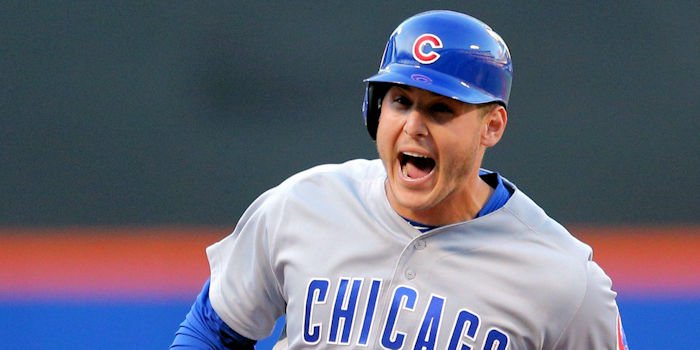 | | |
| --- | --- |
| Cubs News: Rizzo slams Miguel Montero: "You're a selfish player" | |
---
| | | |
| --- | --- | --- |
| Wednesday, June 28, 2017, 11:12 AM | | |
Chicago Cubs star Anthony Rizzo had to be upset after hearing backup catcher Miguel Montero throw his pitcher Jake Arrieta under the bus for the seven steals in Tuesday night's game.
Rizzo was on ESPN 1000 radio on Wednesday morning and fired back at Montero for his provocative comments.
"It's frustrating," Rizzo said. "Whenever anyone steals seven bases, Miggy gets frustrated. It's the second time barking in the media and not going to his teammates. As a veteran like he is, you'd think he'd make smart decisions about it."
Rizzo knows that pointing fingers to the media is not the correct way to act as a professional athlete.
"We win as a team, we lose as a team," Rizzo said. "When you start pointing fingers, that just labels you as a selfish player. I disagree. I think we have another catcher who throws out anyone who steals. and he has Jon Lester who doesn't pick over, that's no secret. I think going to the media with things like that, I don't think it's very professional."
Montero is currently 0-for-31 in throwing out base stealers this season while young catcher Willson Contreras has gunned down 16 out of 47 baserunners.
Rizzo knows that calling out teammates publicly is not healthy for any ballclub and should have been handled privately.
"Something like this, it's out in the public now," Rizzo said. "Things that get handled over coffee and in the clubhouse are things people never know about. This is all over 'Sportscenter' last night and we're talking about it today. We win as 25, we lose as 25, and to call your teammates out via the press, what's the point?"
The Cubs mediocre season is staring to turn ugly but hopefully a time off during the All-Star break will rejuvenate the whole ballclub.