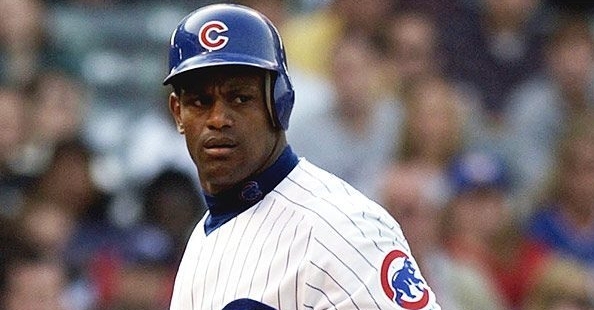 | | |
| --- | --- |
| Sammy Sosa talks relationship with Cubs, leaving ballclub in 2004 | |
---
| | | |
| --- | --- | --- |
| Saturday, April 11, 2020, 7:24 PM | | |
Sammy Sosa and the Cubs are still not on excellent terms after 15 long years.
Sosa abruptly left the final game of the 2004 season and then was traded away to the Orioles in 2005.
Since then, the Cubs have not welcomed him back the slugger to Chicago for their annual Cubs Conventions or anything at Wrigley Field.
Sosa spoke with Hector Gomez on Z101 Digital and said they he got permission from manager Dusty Baker to leave the final game in 2004.
Obviously, bailing on his teammates was a horrible look by Sosa.
"There was a game when I left early, and I did it with Dusty Baker's permission. The problem is that it was on a bad stretch the team had, so there was a lot of blame to go around."
Sosa admits that it wasn't probably the smartest thing to do.
"But it was a mistake I made leaving early on my last game. We were finishing on a bad streak, and I was used to winning, so I felt bad about it."
Sosa says he called Baker to clarify things.
"It was my mistake. Still, I talked to dusty afterwards and cleared things up with him by saying: "You gave me permission to leave early, told me it was Ok, I left."
I'm not sure if Sosa is trying to talk to the media to get back in good graces with the Cubs or not. It certainly has been a long time since he has been back to Chicago.
I think if Sosa will admit his possible PED use and apologize for his actions to the fans and the organization, it will go a long way to heal the relationship between the team and him.
Time will tell if Slammin' Sammy will be back in the Windy City anytime soon.