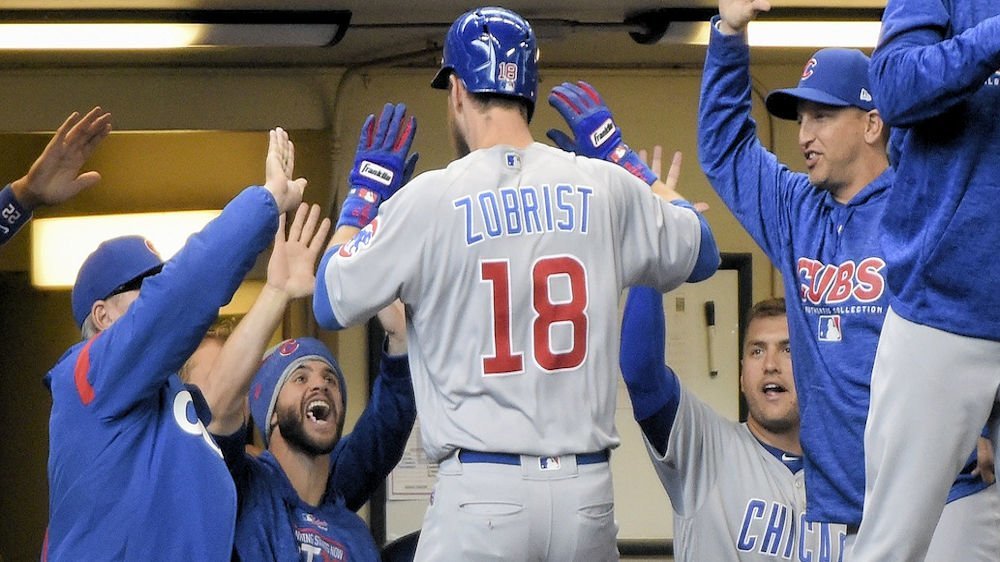 | | |
| --- | --- |
| Cubs News: Theo Epstein hints at Ben Zobrist's coming retirement | |
---
| | | |
| --- | --- | --- |
| Friday, August 2, 2019, 3:47 PM | | |
CHICAGO — In the aftermath of it being reported that veteran Chicago Cubs utility man Ben Zobrist was set to end his leave of absence and begin a rehab stint for the Single-A South Bend Cubs, Cubs President of Baseball Operations Theo Epstein discussed Zobrist's situation with Paul Sullivan of the Chicago Tribune on Friday. In addition to outlining the expectations for Zobrist's return to the North Siders, Epstein discussed the long-term outlook for Zobrist's career.
"I think guys want to see him with a happy ending and to go out in a way that's befitting of the great career he's had," Epstein said of Zobrist. "That's what we're all shooting for. It could be a nice jolt for him to come back. It's going to be a lot of work."
Hinting that the 38-year-old Zobrist, who is set to be a free agent at the end of the season, will likely make this late-season comeback his swan song, Epstein touched on the uniqueness of the situation and stated that he hopes that it provides the Cubs with an "emotional lift." Zobrist has until August 31 to be removed from the restricted list and be added to the Cubs' roster if he is to become postseason eligible, and he will begin his journey back to the big leagues in Single-A ball.
"All I keep falling back on is I trust the person, and he would not be attempting to come back if he didn't think he could play at a high level. " Epstein said when asked if he expected Zobrist to compete at a high level after not playing since May 6. "We've talked about this, he and I. He's well-aware of everything that it takes, physically and mentally, to prepare, especially at age 38, to play at this level."
Zobrist will start with an appearance as the designated hitter for the South Bend Cubs on Friday. Epstein claimed that Zobrist plans to speak with the media, which he has not done since going on a leave of absence in early May, at some point before rejoining the North Siders but added that Zobrist is not yet ready to do that. Furthermore, while ruling out the possibility that Zobrist could potentially play every day for the Cubs, Epstein did not explicitly guarantee that Zobrist would suit up for the Cubs again. However, he expressed confidence that Zobrist would do what it takes to make that happen.
"If he can't get to the point where he feels like he can play this game at a high level, we'll go in a different direction," said Epstein. "But we're full speed ahead, trusting the person. If this month goes well, he can get himself in position to come back and help us win."