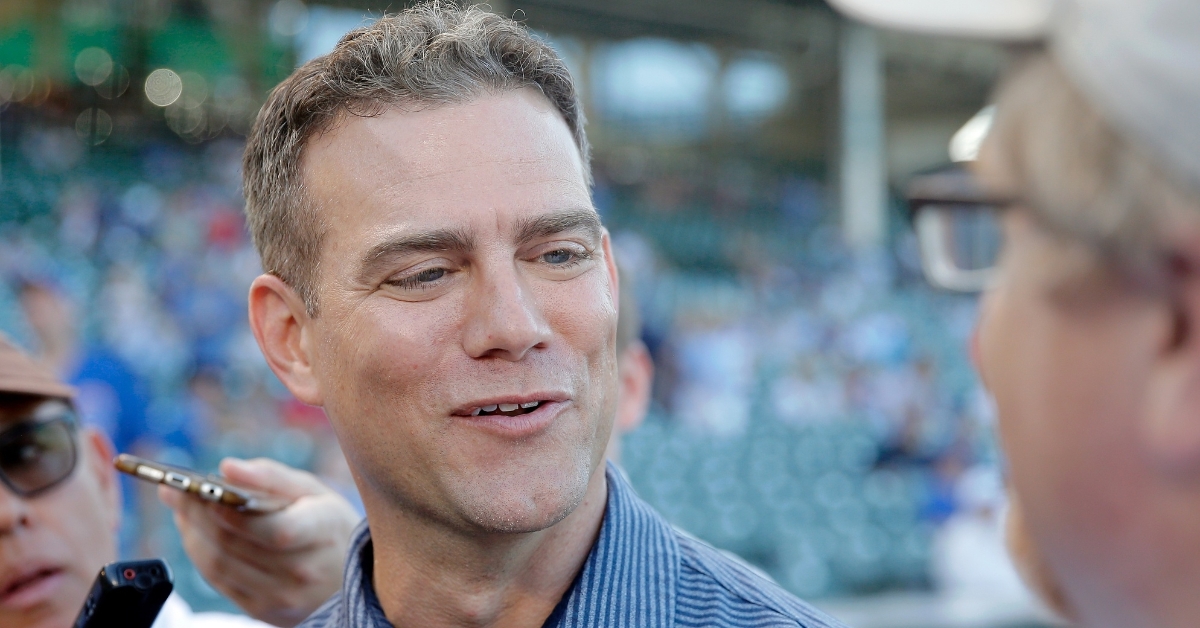 | | |
| --- | --- |
| Theo Epstein releases statement on Cubs-Cardinals postponement | |
---
| | | |
| --- | --- | --- |
| Saturday, August 8, 2020, 9:25 AM | | |
The Chicago Cubs flew back home to Chicago on Friday night after the rivalry series with the St. Louis Cardinals was postponed because of more positives with the Cardinals.
Three more positive tests over the last two days make it a total of at least 16 reported positive cases of COVID-19 for the Redbirds.
Their general manager John Mozeliak was not in the best mood in the media session after the postponement.
"I don't know what our future looks like at this point," he said. "For all the optimism we had a couple days ago, its frustrating for everyone involved."
Cubs President of Operations Theo Epstein thought the postponement was a good idea to contain the spread of the virus.
"Based on the information MLB has shared with us, postponing this series is a necessary step to protect the health and safety of the Cardinals and the Cubs," he said in a statement. "Therefore, it is absolutely the right thing to do."
Epstein kept it classy wishing the Cardinals to get well soon.
"While it's obviously less than ideal, this is 2020, and we will embrace whatever steps are necessary to promote player and staff wellbeing and increase our chances of completing this season in safe fashion. "We will be ready to go on Tuesday in Cleveland. In the meantime, we wish the Cardinals personnel involved a quick and complete recovery."
Epstein knows it takes a lot of sacrifice to try to pull off playing baseball this season.
"It comes down to a lot of personal responsibility and organizational responsibility," Epstein said recently. "And looking around the game, the vast, vast majority of players and staff are doing a great job and leading by example and staying diligent with the protocols and all the behaviors that are necessary to pull this off ... And every single player, and every single staff member, and their families, are making real sacrifices."