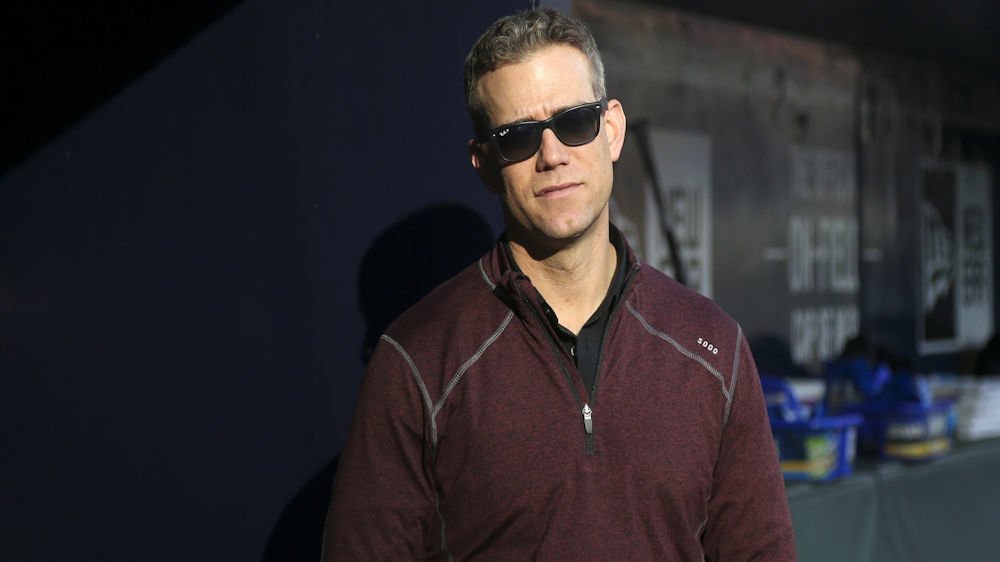 | | |
| --- | --- |
| Theo Epstein responds to allegations of Cubs threatening writers over Russell | |
---
| | | |
| --- | --- | --- |
| Wednesday, May 1, 2019, 1:15 PM | | |
A simple tweet from Sheryl Ring of FanGraphs has ignited a firestorm of controversy on whether the Cubs are threatening beat writers to put out only pro- Addison Russell puff pieces with his return to the Cubs coming up in the next few weeks.
So the @Cubs are making a concerted effort to control the narrative w/r/t Addison Russell. They're approving positive "redemption" stories, and in private going after those commentators who are critical of Russell and the Cubs' approach.

— Sheryl Ring ???????? "The Counselor" (@Ring_Sheryl) April 28, 2019
Then executive producer of 670 The Score confirmed the initial report by simply tweeting 'Very true."
Very true. https://t.co/zXcG38vYup

— Herb Lawrence (@Ecnerwal23) April 28, 2019
For full disclosure, the Cubs have not silenced any of the CubsHQ writers in any form and have been 100 percent professional in our dealings with the organization.
With all of those allegations picking up steam on social media, Cubs President of Operations Theo Epstein met with reporters Tuesday and denied that the team is trying to silence any writer's freedom of the press.
"If you want to write critical articles about Addison or about the club's handling, you're more than welcome to," he said. "Seriously, we believe in the freedom of the press, and this is an issue where we expect there to be strong opinions. People have their right to have those opinions and express them however they want."
Epstein believes that it would be a fireable offense if he caught someone threatening a writer covering the Cubs.
"We would never try to stifle freedom of the press," he said. "The threat of reprisal to a media member about any topic, especially one of this nature, is not acceptable. I would be surprised if that happened with the Cubs, and if it did, I would want to know who it was, and they wouldn't be working for the Cubs much longer. That's a fireable offense."
Chicago Tribune's Paul Sullivan added the following response after Epstein's talk with the media.
Looking forward to the imminent firing squad. Cubs' brass (not Theo or Jed) has been trying to influence coverage for years, constantly complaining to editors about articles and tweets they didn't like, whether it's Tribune, Sun-Times or Daily Herald. #TrueFact https://t.co/AcLCTh5pPn

— Paul Sullivan (@PWSullivan) May 1, 2019
Since the Yahoo article about the #Cubs not wanting negative stories about Addison Russell came out, we have a Chicago Tribune writer, 2 Score employees, and a Forbes writer backing up the initial report. Theo called this a fireable offense. Story is picking up steam. Stay tuned.

— crawly's cub kingdom (@crawlyscubs) May 1, 2019