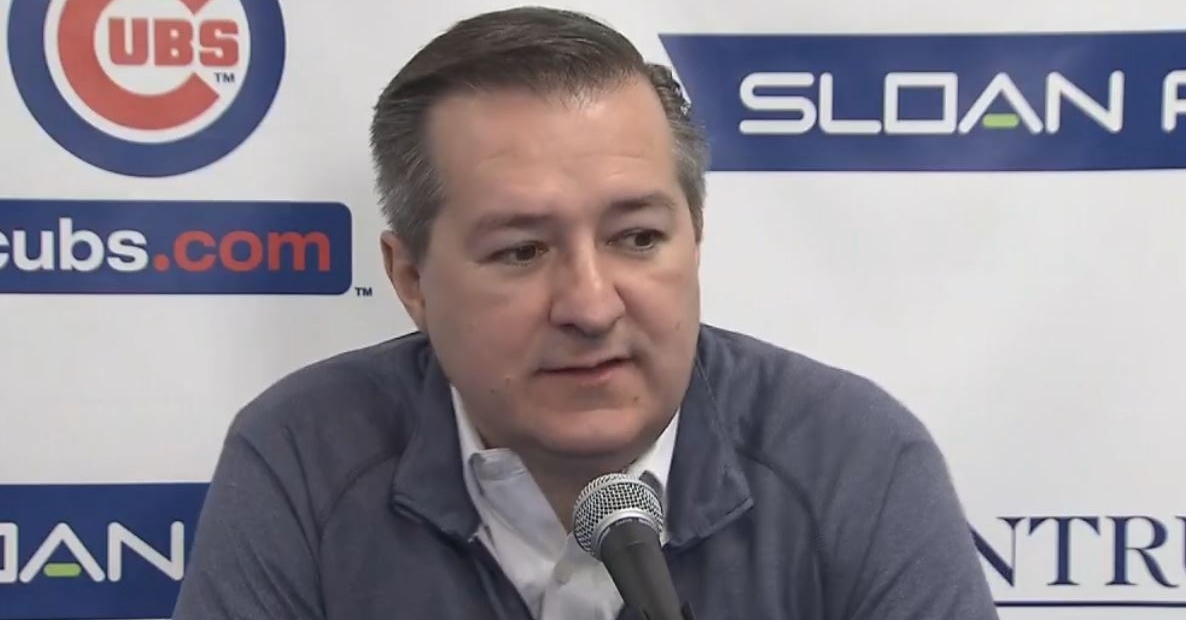 | | |
| --- | --- |
| Tom Ricketts sends letter to Cubs fans | |
---
| | | |
| --- | --- | --- |
| Friday, October 15, 2021, 4:37 PM | | |
The 2021 season is over and done for the Chicago Cubs.
Cubs chairman Tom Ricketts sent out an email Friday explaining what he saw during the 2021 season, support for manager David Ross, and how ownership and management plan on building the next great Cubs team:
Dear Cubs Fans,
In our 12 years together, never have we experienced so many ups and downs in one season. After 18 long months, we enjoyed our much-anticipated Wrigley Field reunion and celebrated some early season success on the field. Following time at the top of our division, we also endured a double-digit losing streak and the difficult departure of players we all love. As mentioned in my August 2 letter, we made some tough decisions that created near-term competitive challenges in return for longer-term competitive advantages. Our mid-season moves also paved the way for the emergence of new impactful players in addition to the infusion of promising prospects. 2021 was an emotional roller coaster, to say the least.
In the midst of all the change this year, David Ross did an amazing job keeping our players focused and ready to play. From our accomplished veterans to our remarkable rookies, our players didn't let up in the second half of the season. From August 12 on, we were second in OPS in the NL (.780) and fourth in the NL in runs per game (4.91). We also enjoyed some solid play from many of our new Cubs, including Patrick Wisdom, who set our single-season rookie mark with 28 home runs, and Frank Schwindel, who led all major leaguers in hits and was second in batting average from the trade deadline (July 30) through the end of the season.
While we failed to extend our six-straight winning seasons streak and secure our spot in the postseason, we made important changes that put us in a position to succeed as we build the next great Cubs team. Beginning to replenish our much-improved farm system was just the start. Jed and the team are now focused on reloading our roster. We have the resources necessary to compete in 2022 and beyond, and we will use them. We will be active in free agency and continue to make thoughtful decisions to bolster our team this offseason.
While highs and lows are a part of our game and nothing novel for unwavering Cubs fans, I know 2021 was a lot to process. Further, while making good long-term decisions with our roster looks good on paper, it doesn't soften the pain of losing or the emptiness of missing the postseason. With our attention now solely on the 2022 season, please know this: we respect your high expectations, we share your desire to win and we commit to fielding a competitive team reflective of your unrivaled support. We're more than excited to enjoy both the journey and our ultimate destination of winning another World Series championship with you again soon.
Finally, in a year marked by the ongoing pandemic and significant on-field change, your remarkable support was certainly a silver lining. As always, thank you again for being the best fans in baseball.
Sincerely,
Tom Ricketts