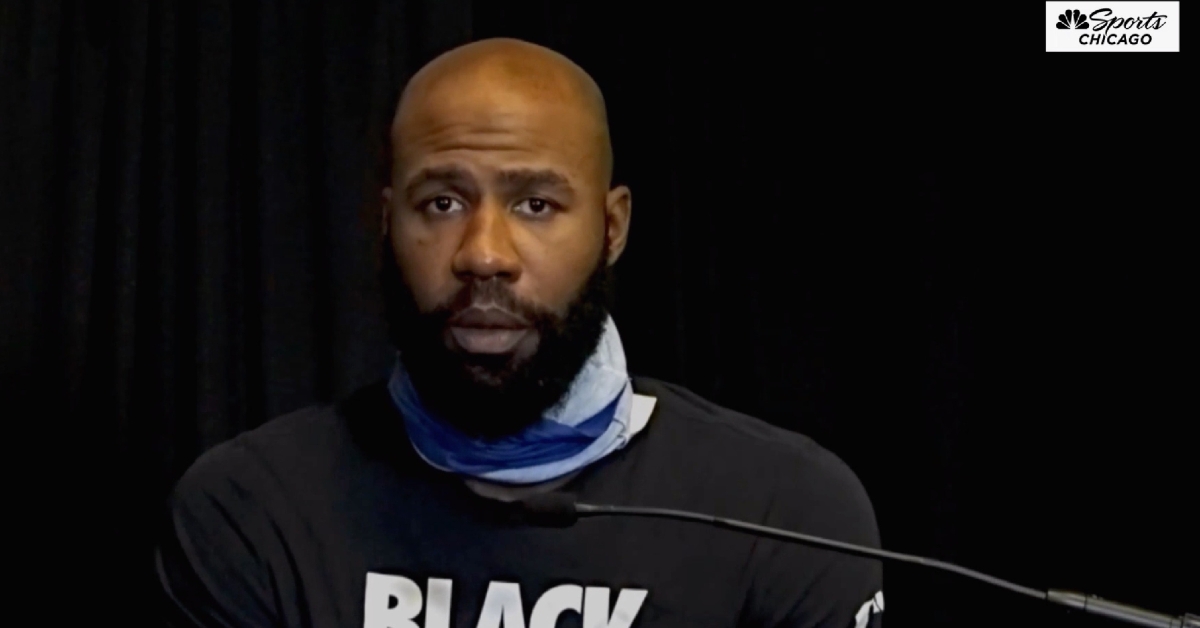 | | |
| --- | --- |
| WATCH: Jason Heyward discusses Jackie Robinson's impact | |
---
| | | |
| --- | --- | --- |
| Friday, August 28, 2020, 8:05 PM | | |
CINCINNATI — The symbolism of Friday's celebration of Jackie Robinson Day around MLB is only too fitting, as the the Hall of Fame baseball player and civil rights icon would be incredibly proud of MLB's players peaceful demonstrations that have been on display this week in protest of racial injustice. Due to the shortened season, Jackie Robinson Day, which is usually held on April 15 in recognition of the date that he integrated baseball in 1947, was moved to Friday, Aug. 28, this year.
Cubs right fielder Jason Heyward sat out the Cubs' contest on Wednesday as a form of peaceful protest in the wake of the Jacob Blake shooting in Kenosha, Wis., and was one of many major league players to take part in protesting police brutality and social injustice by removing himself from a lineup. Heyward was lauded by his coaches and teammates for taking a stand, and, following an off day on Thursday, he returned to the lineup on Friday.
Prior to the Cubs' matchup at Great American Ball Park against the Cincinnati Reds on Friday, Heyward talked with the media. Among other things, Heyward discussed the impact that Robinson has had on him and the sport of baseball at large. Heyward, who is Black, spoke highly of Robinson and touched on how he and other players are carrying on Robinson's legacy.
Heyward said the following: "Big picture for me is: Without a Jackie Robinson situation, I'm not sitting here in front of you as a Major League Baseball player, without that progress. So we want to do our part in having that kind of progress. We want to be able to look back 10, 20 years from now, saying, 'In the year 2020, what we did made a big difference to move things forward.'"
Heyward's discussion of Jackie Robinson and the recent demonstrations in MLB can be heard here: