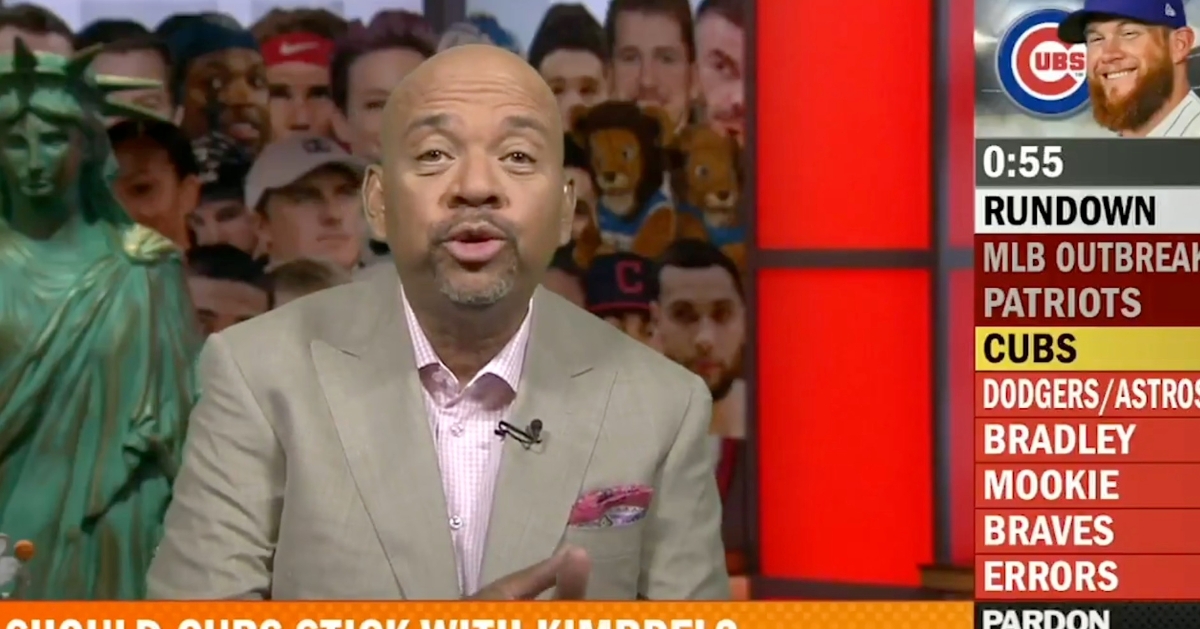 | | |
| --- | --- |
| WATCH: Michael Wilbon trashes Craig Kimbrel | |
---
| | | |
| --- | --- | --- |
| Tuesday, July 28, 2020, 8:13 PM | | |
On Tuesday, notable Chicago Cubs fan Michael Wilbon expressed his disgust for Craig Kimbrel's woeful Monday night performance. Wilbon, a Chicago native and longtime sports journalist, hosts Pardon the Interruption on ESPN, and he discussed the aforementioned Cubs closer on Tuesday's show.
Wilbon made the surprising revelation that he turned off the broadcast of Monday's Cubs game when Kimbrel was in the process of melting down in the bottom of the ninth. The Cincinnati Reds came to within one run of tying the Cubs in their 8-7 loss after trailing 8-1 at one point, and Kimbrel's meltdown was a major reason why.
Expressing his frustration with how lackluster the well-paid Kimbrel has been since joining the Cubs last season, Wilbon echoed a lot of Cubs fans' sentiments. There is growing frustration within the Cubs' fan base regarding Kimbrel's struggles, and Wilbon is far from the only fan of the North Siders to have trouble stomaching Kimbrel's latest performance.
I did something last night that I've probably only done 5 times in the 55-year history of my Cubs fandom—I turned the game off.

I feel bad for Kimbrel, but you can't have patience in a short season like this. pic.twitter.com/PCSm3h7M2h

— Michael Wilbon (@RealMikeWilbon) July 28, 2020