| | |
| --- | --- |
| All-Time Greats: Negro League's Oscar Charleston | |
---
| | | |
| --- | --- | --- |
| Friday, February 5, 2021, 8:32 AM | | |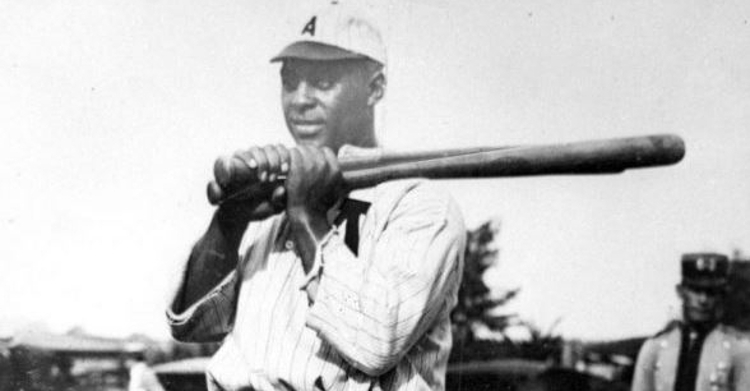 We continue our Honoring Negro League Greats series with Oscar Charleston today.
The left-handed-hitting center fielder had an illustrious career that landed him in the MLB hall of fame in 1976. Charleston was the definition of a journeyman, spending time with 10 different organizations across his career.
The longest of his tenures was a seven-year run with the Indianapolis ABC's before moving on to the Pittsburgh Crawfords for another five years. He also spent time with the following organizations: Harrisburg Giants (4 years), Hilldale Daisies (3 years), Homestead Grays (2 years), Chicago American Giants (1 year), Detroit Stars (1 year), New York Lincoln Giants (1 year), Philadelphia Stars (1 year) and St. Louis Giants (1 Year). Needless to say, he got around and saw plenty of the country.
Unlike most journeymen in the game today who struggle to stick with teams, Charleston was the exact opposite, as he was a star everywhere he went.
Across his 5117 career at-bats, Charleston hit the cover off the ball for a .350-career batting average, which would rank him in the top 10 all-time in MLB history. His 1220 runs and 1790 hits were telling, as was his speed and power. Charleston hit 191 homers across his career and stole 300 bases. Add in 1190 RBIs, and he was a very productive bat for a long time.
Like many of the Negro League players that many people don't know, Charleston never had an opportunity to play in the majors. However, he was one of the greatest players ever to step foot on a diamond and has made a strong impression in the Negro Leagues and across the entire baseball landscape that is still talked about today.
Charleston not only bounced around from team to team but from league to league. His professional journey started with independent league clubs, then he founded the first Negro National League and even played nine seasons of winter ball in Cuba. A player first who eventually turned into a manager, Charleston was involved in baseball from 1915-41.
Although fans will never know what he could have done in the majors, his stats don't lie that he could have held up well. His legend will always live on, and baseball fans worldwide have videos, pictures, and photos to turn to for his greatness.
Being elected to the hall of fame is hard enough, but it becomes that much more challenging when you are a negro league player. Charleston was undoubtedly deserving of a bid, which is why he was elected in 1976. Going back to 1915, Charleston played for the Indianapolis ABC's which was his hometown team. As a kid, he served as their batboy, so to come full circle and play with that organization was a dream.
At 15 years old, Charleston enlisted in the military and played baseball overseas in the Philippines. Immediately following his 18th birthday, he turned pro, joining his hometown team, the ABC'S. That was the first of what ended being a 40-year baseball career.
Charleston's name is often mentioned in the equation when baseball experts and historians talk about the best players of all time. That isn't just the best Negro League player of all-time, but one of the best players across any era or generation.
Take the great Buck O'Neil, for example, who once said this. "The greatest MLB player I ever saw was Willie Mays. But, the greatest baseball player I ever saw was Oscar Charleston."
Being compared to Willie Mays is one thing, but when someone ranks you better than him when you look at the skillset, you know you have made an impact. Mays had a skillset unlike any other, which is why he is often regarded as one of the best, if not the best, ever to play the game. Charleston had similar abilities and was a strong center fielder himself. His hall of fame plaque notes his wide range of skills from speed, strong arm, and strong instincts.
There weren't many people who could track a ball down like Charleston, which is why he and Mays draw so many comparisons. While that is a big part of his game, it wasn't just defense with Charleston as he could do it all. The Negro League doesn't have official stats like MLB, but in 1921 it is believed that Charleston had a batting average well north of 400 and carried a 400-career average for quite some time.
Charleston led the league in all three forms of extra-base hits during that same time frame, including doubles, triples, and home runs. Later in the 1920s, Charleston led the league in batting average three more times. Those numbers lasted in the Negro Leagues and carried over to winter ball and exhibition games. In exhibition games against major league Clubs, Charleston hit a 326, which has people wondering how he would have held up full time.
There is no question when you consider the wide range of Charleston's skill set and the longevity of those skillsets that he would have succeeded at the MLB level. Hall of Famer Honus Wagner felt the same way stating, "Oscar Charleston could have played on any big-league team in history if he was given given the opportunity. He could hit, run and throw. He did everything a great outfielder was supposed to do." High remarks from the all-time great.
Perhaps the most crucial part of MLB history stems from Charleston after his playing days were done. During the 1940s, Charleston worked as a scout for Branch Rickey. It was during that time when he discovered Jackie Robison. Charleston ultimately helped Robinson break the MLB color barrier, and the rest is history.
In 1954, Charleston suffered a fatal stroke and passed away at 57 years old, just nine days shy of his 58th birthday. That stroke happened weeks after leading the Indianapolis Clowns to the 54 League Championship.