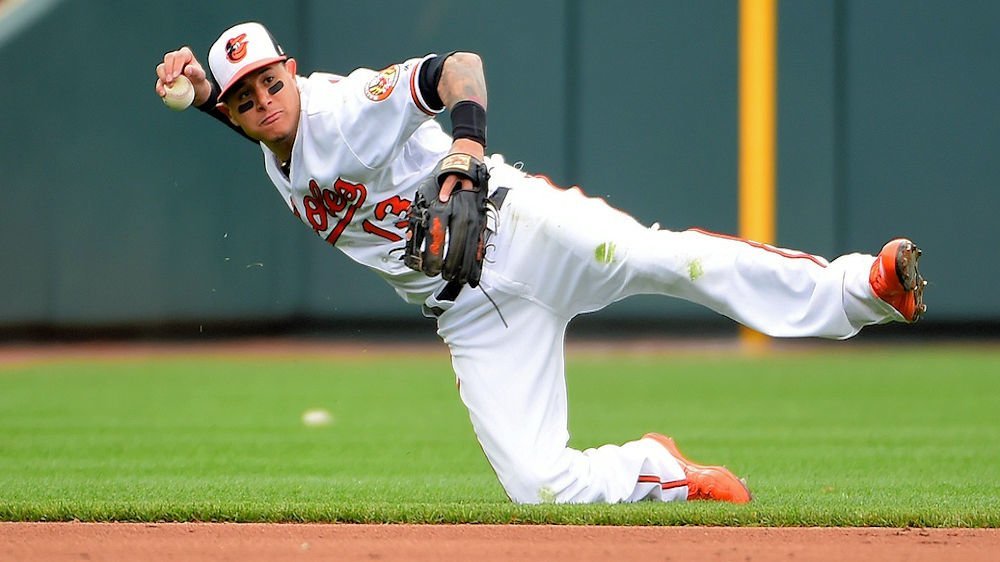 | | |
| --- | --- |
| Breakdown of SS options for Cubs during free agency | |
---
| | | |
| --- | --- | --- |
| Tuesday, October 23, 2018, 6:16 PM | | |
While Theo Epstein has remained tight-lipped about the future of Addison Russell with Chicago, the Cubs will undoubtedly be looking for some help at shortstop this off-season.
Even if the team was to stand by Russell, he won't be eligible to play his first game of 2019 until May 1st (@ Seattle), which is when his suspension would end. The forty-game suspension (retroactive to 9/21/2018), means that the Cubs would be without their starting shortstop for the first 17.3% of 2019.
While all the buzz has been about speculation that the Cubs could sign Manny Machado at shortstop, there are other options, especially if the team is going to pursue a high dollar contract for Bryce Harper. The problem is, while Machado is only one of ten available free-agents to play in the absence of Russell, the competition doesn't hold a candle to him.
Over half of the available shortstops would likely be overlooked by the Cubs, based on age alone. Jose Reyes (NYM) will be 37 next season, Alcides Escobar (KCR) turns 35, Cliff Pennington (TEX) will be 35, Andrew Romine (SEA) will be 33, Andres Blanco (MIL) turns 35, and Jordy Mercer (PIT) is heading for 32.
If the Cubs wish to stay with a player no older than the age of thirty, their choices become limited to Machado (currently 26), Freddy Galvis (SDP, turning 29), Jose Iglesias (DET, turning 29) and the Yankees' Adeiny Hechavarria, who will turn 30 shortly after the 2019 season starts.
The chart below compares batting stats and WAR for Russell and each of the ten shortstops who are due to become free agents. The number in parenthesis is the players ranking in that category. The number in parenthesis is where the top players for each category ranked among the available competition.


It was no secret that Machado would come out on top in every category, but should the Cubs' look past him for help at short, it would appear that Freddy Galvis, Jose Iglesias and possibly even Jordy Mercer might become the front-runners.
While Galvis trails Iglesias and Mercer regarding overall slashing and WAR, he falls second, only to Machado regarding hits, RBI and home runs. With the trouble that Chicago had with advancing runners in scoring position this season, Galvis might be the way to go for a quality shortstop without a Machado-like price tag.
Machado's AAV (average annual value) has been placed at just over $26.8M, which would cost the Cubs a ton more than Galvis, whose AAV sits at $11.75M. If Chicago wishes to go low to average budget for a decent shortstop, Iglesias's AAV is $8.14M, and Mercer comes in at just under $6.5M.
With Nico Hoerner waiting in the wings, the Cubs may not have to wait long to have a young, controllable, quality shortstop in the lineup. If so, the question then becomes whether they look to sign a younger FA who will have trade value (should Hoerner advance quickly as predicted) or whether they should risk signing an older player (less money/shorter contract) as a way to kill time until Hoerner can see permanent playing time at Wrigley.
With mega-bucks having to be shelled out next year for Tyler Chatwood, Jason Heyward and Yu Darvish (among others), Epstein may have to go to the budget-plan, especially if he's looking to sign Bryce Harper. Personally, I think Freddy Galvis is the way to go, as he's comparatively cheap and would adequately fill the void at shortstop.
Time will tell. Stay tuned to CubsHQ.