| | |
| --- | --- |
| Chicago Cubs: Can we trade blowouts for pitching help? | |
---
| | | |
| --- | --- | --- |
| Tuesday, July 24, 2018, 12:15 PM | | |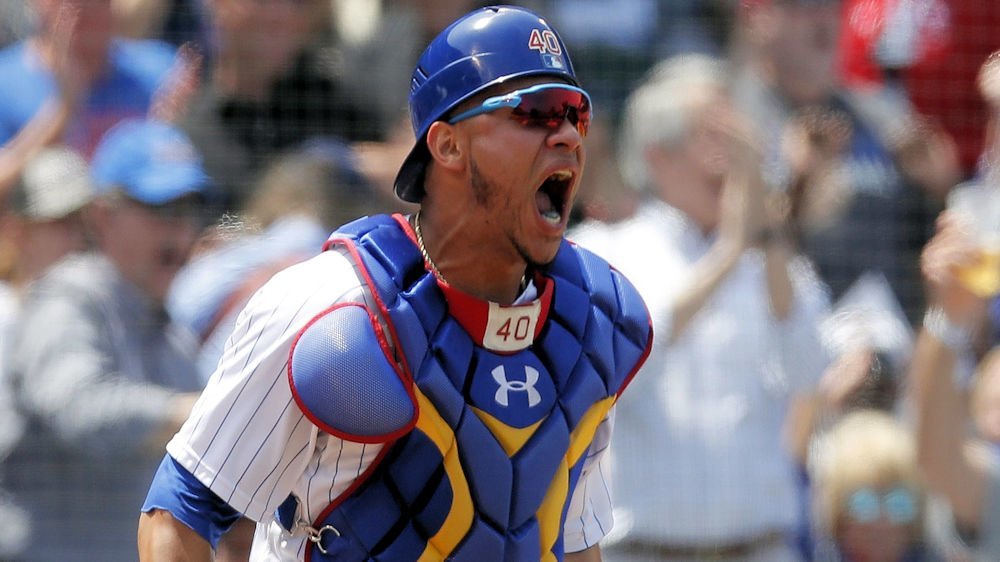 If last night didn't accentuate the need for the Cubs to obtain pitching help, I don't know what will. Granted, Luke Farrell was brought up from Triple-A Iowa as a sixth starter, due to the doubleheader the Cubs played on Saturday, but still, that's two blowouts in less than a week. Farrell allowed five runs in the first, then gave up another one in the second, but that was more than the D-backs needed, as the Cubs fell by a final score of 7-1.
On a happy note, I have pitching stats for the Cubs' position players: Tommy La Stella (0-0, 24.55 ERA), Ian Happ (0-0, 0.00 ERA), Victor Caratini (0-0, 9.00 ERA), and last but not least, for the greatest reliever of all time, Anthony Rizzo (0-0, 0.00 ERA). Yes, I know, Rizzo and Happ have the same records, so I went to batting stats for the tie-breaker, and the greatest leadoff man of all time gets the win. Besides, I still think Happ is going to be traded…
Okay, so what do the Cubs do about pitching? Watching the position players pitch is amusing, almost cute, but they shouldn't be pitching unless the Cubs are dominating their opponent, and twice now, that hasn't been the case.
We're now down to a week before the non-waiver trade deadline passes, and all they have acquired is reliever Jesse Chavez. Chavez has been great, in fact, other than giving up a single, he's been flawless, but he can only boost the team so much.
With the Brewers' Brent Suter now on the disabled list (torn UCL which will probably require Tommy John surgery), the Crew has now unofficially entered the race for a starter. Milwaukee has suffered multiple pitching injuries this year, and this may have been the last straw. Last week they were looking for middle-infield help, but now their focus has most likely shifted. The Brewers are performing way too well, to let a rotation issue stop them, and they'll be hunting hard for help. They may settle for a rental like Eovaldi, but any pitcher (Zach Britton) they even attempt to obtain will ultimately raise the price for the Cubs, as that's one more dog in the fight.
Every trade-free day that passes for Chicago is more likely to cost the Cubs names from the big-league roster, as we draw closer to the end. This year seems to be a seller's market for starting pitchers, and if the Cubs don't pounce quickly, they'll either find themselves short-handed, or they'll be leveraging the proverbial farm in order to get some help.