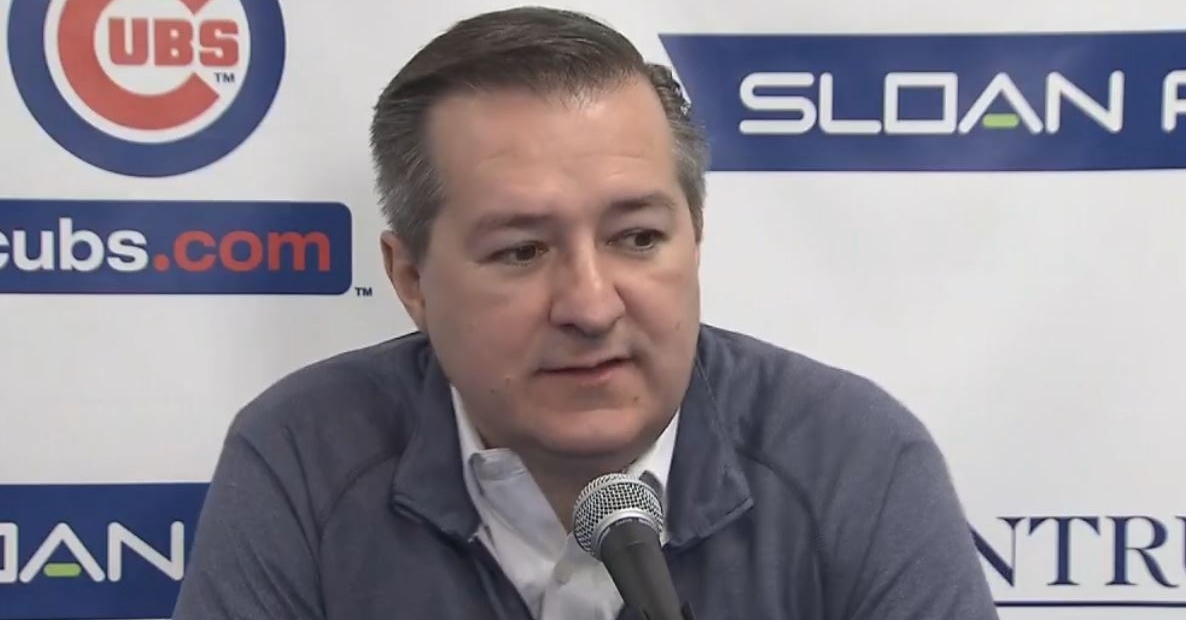 | | |
| --- | --- |
| Chicago Cubs raising minor league salaries by 50 percent | |
---
| | | |
| --- | --- | --- |
| Wednesday, February 19, 2020, 12:58 PM | | |
In what could be a painful year for Minor League baseball, if the commissioner has his way, the Cubs are doing whatever they can to keep their players happy. Ideally, if it were up to the Cubs, their entire farm's system would remain intact, but with reports of up to 40 minor league teams being dismantled, that may not be something realistic. Instead, the Cubs have taken it upon themselves to not only raise the organization's minor league salaries but do so in a big way by nearly 50%.
Along with the constant questions about the Cubs financial situation, this was another question that Theo Epstein and Jed Hoyer have had to answer quite frequently and for good reason considering the state of minor league baseball in the present time. Not only does Minor League baseball struggle to offer the same kind of amenities as the bigs, but their salaries are so low that most players need to pick up two jobs in the offseason to make ends meet.
Without a league-wide mandate set in stone about what the proper salary should be for minor league players, the Cubs are taking it upon themselves to make the right choice in raising minor league salaries. They are not the only ones doing this either as the Toronto Blue Jays, and San Francisco Giants are also going above and beyond to make things right in their own systems. Not only are the Cubs raising the minimum salary a minor leaguer can make, but they are doing so by increasing the pay by 50% from the previous mark.
When we think of professional athletes' money always comes to mind, as greed plays a huge role in what most players make nowadays. For most Americans, a good job would bring us 1000 dollars a week, but obviously, the pay grades vary from profession to profession. Minor Leaguers are not only considered professional athletes, but they struggle to make money more so than your average American working a steady full-time job.
With that in mind, the Cubs have decided to increase their first-year minor league contracts by about $125-$295 dollars a week, with the average player receiving $200 more per week. That may not seem like a ton, but for Minor Leaguers and extra 800 dollars, a month could go a long way if invested properly.
As the Cubs are set to increase their pay in the organization, Major League Baseball itself has stepped in to announce they will make it mandatory starting in 2021 that all organizations will bump salaries in the minors. For example, short-season and rookie ballplayers will go from $290-$400 a week, single-A goes from $290-$500, high-A and AA will increase from $350-$600 a week with AAA going from $502-$700. Again, look at those weekly rates and compare them to what normal people make in their full-time careers.
While the Cubs are increasing their pay rates for 2020, it is unclear whether the organization will elect to put this 50% increase on top of the new MLB mandated range established for 2021. Ideally, you would think that would be the right choice, but as of now, that remains uncertain as to how the Cubs will go about that beyond 2020.
There is a couple of reasons why increasing pay is a good idea, and first and foremost is that it may allow these players to live a bit more comfortably throughout the year without having to pick up extra jobs. Secondly, what they make now is nowhere near what they deserve, so this is a step in the right direction to reach that level overall. The final reason that increasing pay is a good idea is that it now offers Minor League players a competitive advantage in the dollar market.
Ever since the Blue Jays were the first to announce they were doing this, players immediately fell in love and thought it was a long-awaited, but great idea. In the short-term outlook, this will give the players a more secure financial present, and they can focus more solely on baseball without the burdens of other jobs on the side.
This mainly falls into the offseason, where most of these players are consumed by multiple non-baseball jobs so that they pick up enough cash to make ends meet. I am not saying the new increase will be enough for them to live off solely, but it at least makes things a lot easier for them to figure that out. Removing the concern to provide a decent living and allowing players to rest and train throughout the winter sounds like a win to me.
Since the Cubs have been so tight on money in terms of what they have spent this offseason, wouldn't adding to minor league salaries take out even more cash that they are so strapped on now. The answer is obviously yes, but maybe not as much as you would think.
If you take the average roster size of a minor league team and increase what they are making now by the 50% jump the Cubs are doing, it will cost the franchise no more than a million dollars and, in most cases, even less. Think about that for a second when you consider that most players in A ball right now make $6000-$8000 per year. That is not a month, but a year. Wrap your head around that and tell me how anyone can live off $8000 per year.
In any case or whatever the Cubs' primary reason was for increasing the pay, I am glad that they decided to follow in the Blue Jays' footsteps and make this happen. Giving their minor league players some competitive advantage while also doing something long overdue is a win for both sides.