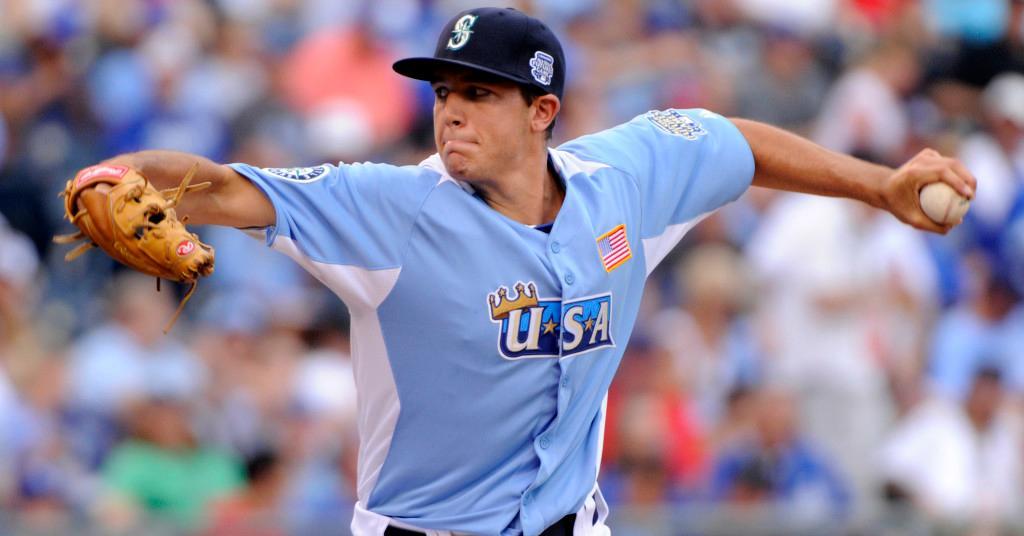 | | |
| --- | --- |
| Comeback Kid: Danny Hultzen still battling 8 years later | |
---
| | | |
| --- | --- | --- |
| Friday, June 21, 2019, 11:18 AM | | |
A lot has been made of the Cubs farm system in recent seasons and their lack of pitching. Those arguments are legit as the Cubs front office rebuilt this franchise by drafting power hitting prospects and paying for high price arms. With most of those hitters now in the Windy City and those pitchers beginning to age, the Cubs have had to go with an opposite approach to stock the farm with arms in hopes of replenishing the big-league roster down the line.
If you look at the last three seasons as a whole down on the farm, you haven't seen too many pitchers that have caught your attention. Except for Adbert Alzolay, who appears to be heading to Chicago this week, no one else is even close to making it to the MLB with Oscar De La Cruz and Tyson Miller as the only other noteworthy arms on the prospect list.
The bullpen is another story for Chicago as they have been a revolving door thus far in 2019. From injuries, inexperienced vets, low-cost options and the lack of a big-name signing this offseason (up until Craig Kimbrel last week), Chicago has been trying to get by with what they have had in the system. Dillon Maples, Dakota Mekkes, James Norwood, Randy Rosario, and Rowan Wick are all names Chicago is familiar with, but what about a mystery name that showed up last week for his season debut.
That man is 29-year-old Danny Hultzen. Drafted in the first round back in 2011 by the Seattle Mariners, the University of Virginia product was viewed as a big-time arm when took eight years ago. One year later, Hultzen found himself dominating at AA, going 8-3 with a 1.19 in 13 games started before getting promoted to AAA. It was a much different story at AAA as he went 1-4 with a 5.92 ERA but still was 9-7 with a 3.05 ERA for the season.
Given those numbers, one might think how can someone with that much potential, that much skill at such a young age go unnoticed for so long. The answer is quite simple as injuries had a huge part to do with it. After starting 25 games in 2012, Hultzen managed to pitch in just 29 games 22 starts for the next seven seasons going 5-2 with a 2.92 ERA during those years. Those numbers are incredible, but something still doesn't seem right about this story.
After struggling to stay healthy for much of the past six seasons, the mental part of the game began to weigh on Hultzen as he thought about walking away after Iowa took a chance on him in 2018. Then came 2019 when his mysterious Live BP in Arizona drew interest from both Iowa and himself in terms of his love for the game once again.
The biggest surprise to me is the fact that he not only was pitching in AAA for the first time in over a year this past week, but he did so by going directly from Extended Spring in Arizona without a rehab stop. I'm not saying he doesn't have the skill and makeup to do that, but considering how few of innings he has pitched since 2012, that was something no one including himself expected.
Another huge surprise from his first outing was the type of situation he was put in during that game. It wasn't as if Iowa was getting blown out and needed someone to eat innings. It was far from the opposite as he entered in the eighth inning with the Cubs leading 1-0. Expecting there to be some nerves, Hultzen was far from perfect in terms of command, but he managed to pass this stress test with flying colors tossing a scoreless outing to help the Cubs hold on 1-0.
During his outing, Hultzen seems to have changed his delivery a bit as it is more of a short-armed delivery now than in previous years. He also showed terrific velocity consistently hitting the mid 90's and even touching 97 a few times. During his outing, Hultzen was wild as we would expect, but he did manage to get a lefty to pop out before striking out a righty with a nasty off-speed pitch. He would hit the next batter he faced prompting him to be replaced by a new pitcher, but there were many positive signs in this outing.
You may be wondering why I put this story on CUBSHQ when so many other things can be written about. Well, for one, it has to do with the minor leagues, which is what I focus on daily. Secondly, if it wasn't for me following up on this man, who would know who he is and what he has had to go through to get here. Finally, this is one of those comeback stories that everyone wants to keep an eye on as this player was once viewed upon as a franchise-changing arm. Who knows what may happen from here, but Hultzen has already been a success even if he never gets to the show?