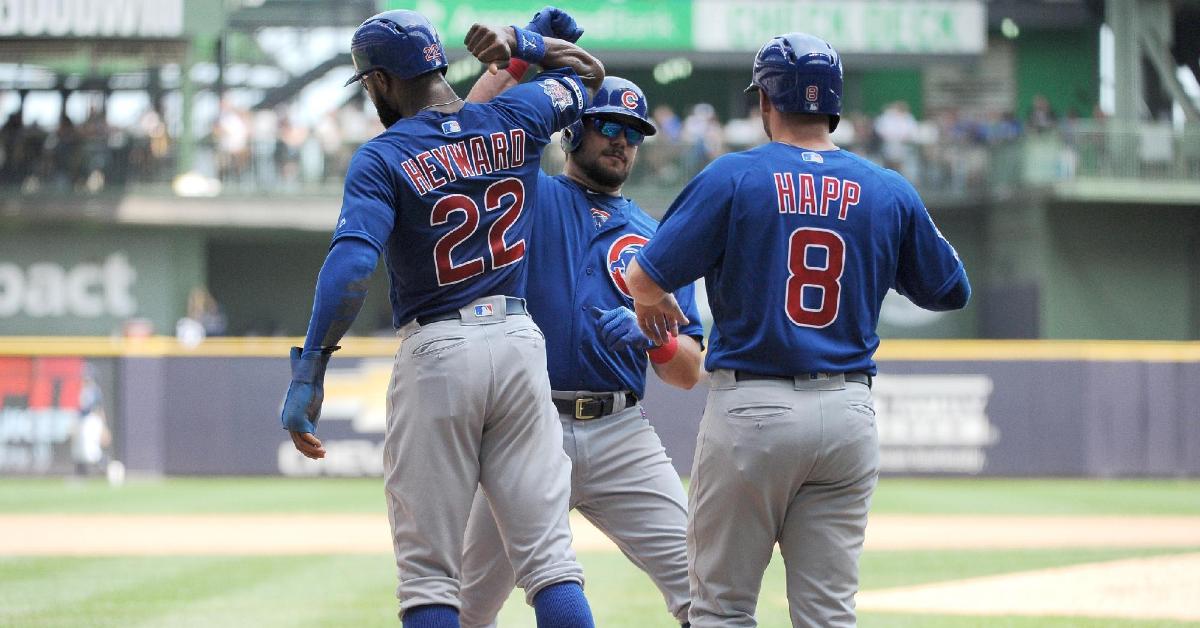 | | |
| --- | --- |
| Commentary: A few tips for the Cubs' next manager | |
---
| | | |
| --- | --- | --- |
| Tuesday, October 8, 2019, 11:35 AM | | |
Theo Epstein certainly has a plethora of choices for the Cubs next manager, and those candidates have Cubs' Nation as divided as much as the republicans and democrats have divided the country. On the one hand, it's good to know that we're talking baseball and not politics; on the other, most people care a hell of a lot more about baseball. Chicago isn't ready to become the next version of the Baltimore Orioles and that the demands placed on the new manager are probably going to be insanely high, despite the Cubs not even making the playoffs this season.
Right now, it certainly looks as though David Ross might be that guy, as it seems more and more likely that Joe Girardi could be headed to the Mets. Ross is no dummy. No, he doesn't have the managerial experience that Girardi has. He doesn't even have the coaching experience that Mark Loretta has (even though it's only been a year for Loretta). Ross knows the game, he knows the Cubs, and he knows this'll be like nothing he's ever done before, that is if he's the one who even gets the nod.
I guess it doesn't matter who gets the job. There are a few things that I wanted them to know.
To Whom this may Concern:
1. Brace yourself for the fans
Cubs fans are maniacal, if fact, some are just maniacs. Every time you suffer a loss with the team, a million people are going to remind you that Joe Maddon should've never been fired and that you're the worst thing for Chicago since that Mrs. O'Leary's cow. Don't listen to them. Joe Maddon did a great thing for this team, but obviously, something changed, or you wouldn't be here.
Chicago sports fans are fickle. What's good enough for the team one minute, may as well be poison the next. Joe Maddon knew it, and he lived it. Do your thing and win ballgames. Period. These same people who screamed about how badly Theo screwed up by letting Joe go, will be singing praises for you and seeking autographs when the Cubs are five games up, headed into the break.
2. The players will eventually adjust
It's going to take the players a little time to adjust. Maddon wasn't exactly the guy to get in people's faces, and for a minute or two, they'll likely confuse you with Stalin. Don't sweat it. Stand your ground, be authoritative, and push your agenda: Winning.
You're inheriting a team full of talent and personality, despite what Theo may etch away during the offseason, but make no mistake, they know how to win. Consistency has been the problem, and that one you'll have to fix.
Don't let the tail wag the dog; be the boss. Respect is all you need. Certainly, you'll have to be compassionate, but be the manager and not everybody's best friend. Oh, and please don't feel obligated to have a dunk tank shipped to Mesa in February.
3. Don't coddle these guys
Complacency is what got this team into trouble in 2018 and 2019, despite Theo saying that every game would be played with the intensity of a Game-163. That mindset never seemed to get applied in 2019, and had the Cubs played with the passion that they had in 2016 and 2017, there'd have never been a Game-163 in 2018.
While I really didn't think the players would look good trying to swing a bat with Girardi's foot embedded in the rear-ends, that's not to say that they don't need to be pushed to do better, while being reminded daily what's at stake. With a little luck, Theo cleans house and gets rid of a lot of players who didn't seem to have the hunger, leaving guys who'll want to win. Javier Baez has that desire. Anthony Rizzo has the hunger. Willson Contreras wants to dominate, as does Nicholas Castellanos. What better than seeing Jon Lester let out a primal scream when he's dominating? Actually, what's better than seeing Yu Darvish let out a primal scream? Nothing.
4. Please get aggressive with the offense
No, I don't expect Rizzo to steal 25 bases this year, but it would sure be nice to have Javy do something similar. Jason Heyward isn't slow, and Tony Kemp is reasonably fast. Listen to Javy- create confusion on the basepaths and make the opponent think that the Cubs will be running on every pitch. Head games work.
Dedicate days to bunting. For all the talent on this team, few know how to square-up and drop a bunt. I watched the Washington/Los Angeles game last night, and the bunting was a sight to behold. Make these guys realize that there's a time and place for swinging for the fences, but there's also a time for sacrifice. Have them watch Rizzo shorten up his bat with two strikes. Look at his two-strike spray chart- that guy hits the all over the place.
Make them know that they have to put the ball in the air with men in scoring position (and less than two outs). This team isn't very good at advancing baserunners, and few appreciate the fly ball that doesn't clear the wall. It's about scoring runs, not about who should compete in the home run derby.
Perhaps channel your inner Lou Brown. If they start swinging for the fence, make 'em drop and give you ten (hey- it worked in Major League).
5. Recognize the situation
Please don't pull Kyle Hendricks when he's at 97 pitches with two away in the ninth, but likewise, please don't Jose Quintana sit out there and get pummeled for six runs in the second. Baseball is fluid; stay on your toes. Don't knee jerk, but instead, follow your instincts.
The league has helped eliminate the matchup game with their new three-batter minimum rule, but in a lot of ways (as much as I hate the rule), it may serve to produce some better games. Embrace it and make the best of it.
With the right changes, this team should never skip a beat under your direction. Do the one thing Joe Maddon couldn't do enough: Extrapolate the talent that's inside these guys, because deep down, they're winners.

Tags: Cubs Baseball
,
David Ross
,
,
Anthony Rizzo
,
Willson Contreras
,
,
Yu Darvish
,
Jason Heyward
,
Kyle Hendricks
,
Jose Quintana
,
Joe Maddon
,
Theo Epstein
,
Mark Loretta