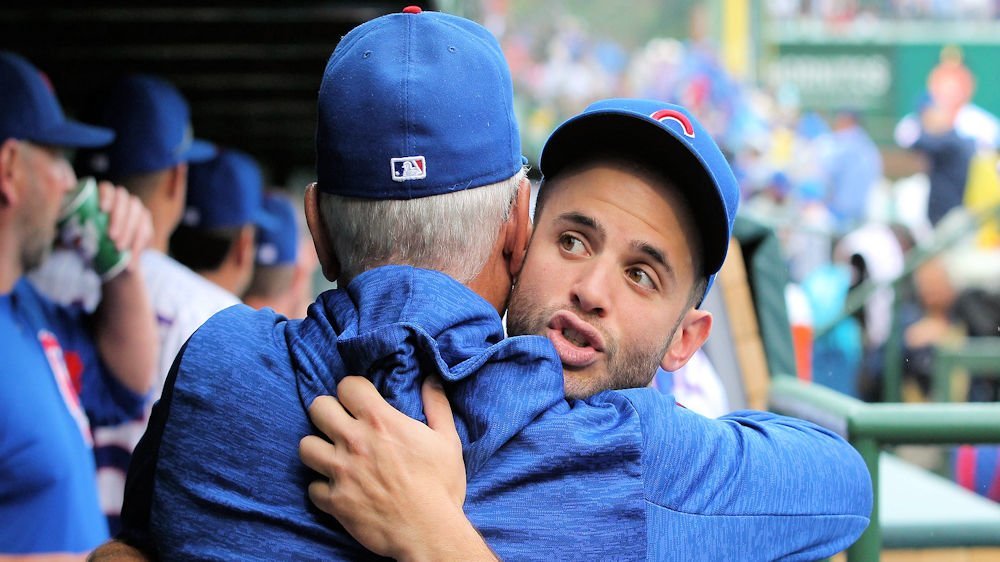 | | |
| --- | --- |
| Commentary: Bye-Bye Tommy and Jesse | |
---
| | | |
| --- | --- | --- |
| Friday, November 30, 2018, 8:21 AM | | |
Based on the tears and angst on social media you would think the Cubs just killed everybody's pet instead of walking away from two guys that were replaceable.
First, they either didn't meet or weren't given a chance to respond, the offer Texas threw in front of Jesse Chavez. Since I wasn't in the room, I don't know if the Cubs said no thanks to two years to a guy who had the greatest three months of his career while with them last season.
This is a guy who played for nine teams in 11 years and has a career 4.55 ERA with nearly 31% of guys he faced getting on base in his career. It sounds like your Uncle Phil could match those numbers and yet you would think the Cubs lost Mariano Rivera.
I would bore you with more numbers, but my point is that while he was excellent for the Northsiders last summer, it was unlikely he would produce those numbers again. Relievers rarely have two great seasons in a row which is why teams have such a high turnover each season.
I will remind all you who called Theo and Jed bad names in May 2019 when he has a 6.73 ERA for Texas and 13th out of the pen for them at that point. Texas will be begging for Tyler Chatwood by then. I hope and pray.
Last night's bombshell, for many of you, was the Cubs trading Tommy LaStella to the Angels for that highly regarded, player to be named later/or cash, that teams can't wait to get on their roster.
Was I the only one that saw this coming? There was no way they were going to offer him anything and go to arbitration. They should have moved him last trade deadline when there were some actual teams interested in him.
I'm not sure he had a significant hit after the All-Star break. While I like guys getting on base, a pinch hitter, and that is all he has to offer at this point, he should be able to get you a critical hit or home run off the bench, and he was not going to do that often enough to justify the roster spot.
I'm sure he is a great guy and pleasant in the clubhouse, but I never wanted Yosh Kawano to come in and pinch hit either. Guys who are great in the clubhouse are really great if they can hit three-run homers late in the game too.
Wishing the best of luck to Tommy La Stella! pic.twitter.com/jOQA6VqSre

— Chicago Cubs (@Cubs) November 29, 2018
If these two moves flummox you then hang on to your hats because you are going to be stunned with other moves this offseason that are yet to come. You may want to check with your doctor to see if he can get you some Xanax.
The Cubs have some serious holes that need to be filled yet, and that means some popular guys are going to be traded or released. It is what happens when you underperform two years in a row, and much is expected of you.
They need several pitchers, a backup catcher, a shortstop, and some leadership and grit. Kris Bryant for a full year, Willson Contreras not running out of gas, and Brandon Morrow healthy would help tons too.