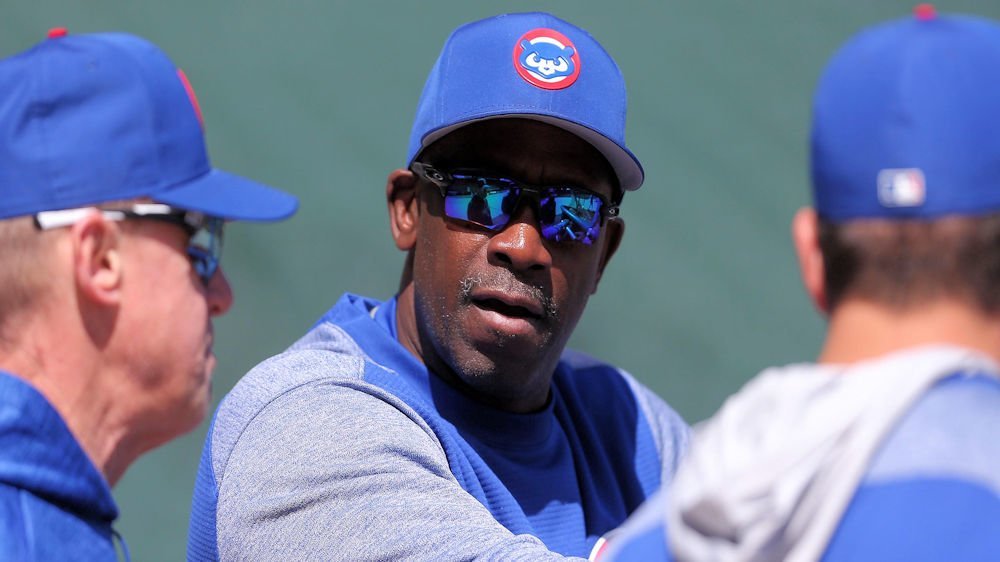 | | |
| --- | --- |
| Commentary: Chili Davis said what? | |
---
| | | |
| --- | --- | --- |
| Thursday, October 18, 2018, 5:14 PM | | |
Here it comes. The nasty comments by Chili Davis have started, and he's starting to sound like a jilted spouse going through an ugly divorce.
In case you missed it, here's a little of what Chili said to the Chicago Sun-Times:
"I guess I need to make some adjustments in the way I deliver my message to the millennial players now. I need to make those adjustments for the next job I get if there is one." "I learned that the next situation I get in, before I say yes to a job, I need to make sure I know the personnel I'll be dealing with in the clubhouse."
Let's start with the millennials comment. I'll grant that Davis is old school and that the players today may be of a different mindset, but with the exception of maybe Ben Zobrist, every guy on that team is considered a millennial.
So, is Davis saying that he had connections with no one on the 2018 Cubs team? If so, why didn't he just submit a resignation prior to being fired? Look, I think we've probably all held jobs in our lives that, for whatever reason, just weren't working out. I was the never the guy who could stay put if I sensed that I wasn't making a difference, and I had no qualms about submitting a resignation in those situations.
In the second of Davis' comments, he mentioned the need to adjust to coaching millennials when (and if) the next job came along; I'm a little confused here. By definition, millennials are those born any time after the early to mid-eighties, depending on who you ask. Just my observation, but that seems to encompass about 99.99% of players today.
Certainly, Davis should have sensed a communication issue prior to September, so why didn't he address this early-on? Again, just my observation, but if he couldn't identify and overcome this problem in Chicago, what will make it any different for him in another city? Pardon me for being cynical, but I think this was nothing more than an excuse to save face while shifting the blame to the players.
His final statement, the one about needing to know who he'll be dealing with in the clubhouse sounds a little obscure, to say the least. When the Cubs hired Anthony Iapoce earlier this week, I'm quite certain that Theo Epstein didn't call the players in to work, so that Iapoce could interview them individually to gauge the harmony in the room. Theo offered, Iapoce accepted, and the players were notified that a change had been made. Period.
The funny part is, millennials are stereotyped as being the "me, me, me" generation, yet Davis' statement about wanting to know who he'd be working with fits the stereotype of a millennial to a "T." It's all about Chili now, it's all about knowing, prior to accepting the job, just who he'll be coaching.
What's to know? The team has a roster online, you've heard most of the names before, and guys want to be successful at the plate. There, Chili, I've done the legwork for you.
I've maintained for months that coaches like Chili Davis and Jim Hickey might be able to influence some of the younger guys, but that they probably had little effect on guys like Ben Zobrist, Daniel Murphy, Cole Hamels, and Jon Lester. It would appear though, that Davis wasn't even able to tweak the younger guys, which wouldn't look sufficient on a resume, so it was time to for Davis to play the blame game.
We can only hope that Iapoce makes a difference in 2019, but let's be honest here, he couldn't do any worse. While 95 wins was great, it apparently wasn't enough. There is no reason that team shouldn't have won at least 100 games this season, and I'm sure, or at least I'd hope, that Iapoce feels the same.