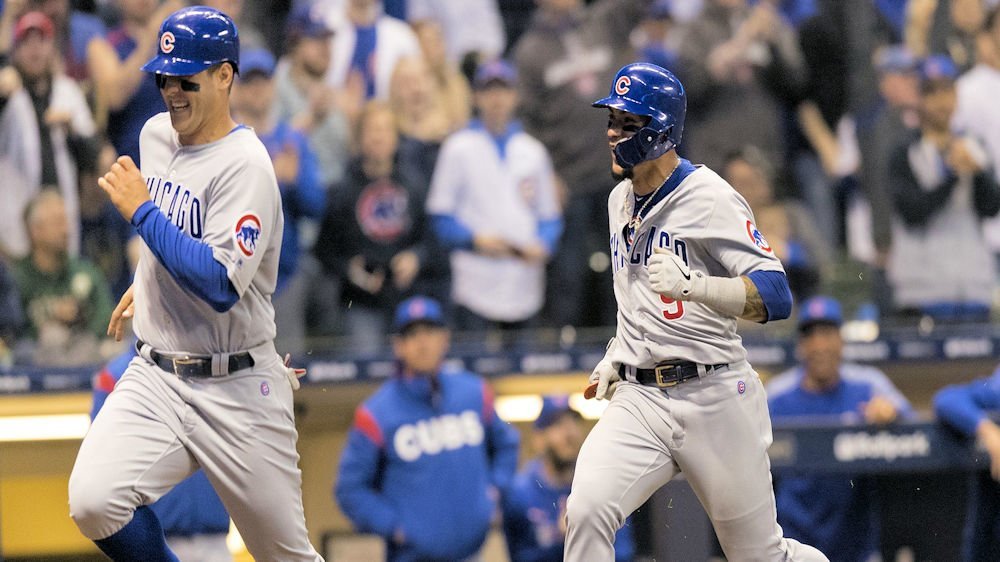 | | |
| --- | --- |
| Commentary: Enjoying the first day of June | |
---
| | | |
| --- | --- | --- |
| Saturday, June 1, 2019, 2:11 PM | | |
Like many of you, I have about 400 things going on in my life right now, and sometimes you need to take a minute to gather your thoughts, take a deep breath, and check out the standings and box scores of the beloved boys in blue to gain strength to move forward.
As Jack Brickhouse used to say, "whoever is in first place on Memorial Day generally will be the pennant winner." Unless the Cubs weren't, which was usually the case, then he would offer the same advice for the Fourth of July, Arbor Day, Labor Day, etc.
But since we are enjoying the first day of June, let's see where things are and what it might mean for our favorite team.
The baseball season is one-third complete, and the Cubs are on pace for a 69 loss season which, if I can borrow one of CubsHQ.com columnist Ken Allison's calculators, means they should win 93 games. Milwaukee is 0.5 games behind and on pace for 75 losses, or 87 wins, which would give the Cubs a three-game lead on the last day and a Central division win.
Start planning the parade, please.
Kyle Hendricks is well on his way to being in the Cy Young discussion as he leads the team in wins, WHIP, innings pitched, and ERA. With a couple of exceptions, he has been magnificent this season. Jon Lester, on the other hand, is struggling. As the supposed ace, he needs to figure things out and get back on track. He is last in innings pitched and that is worrisome.
The Cubs bats continue to be their salvation as they have become an offensive force. Javier Baez leads the team in BA at .307, Kris Bryant leads the team with 43 runs scored, and Anthony Rizzo leads the team with 15 homers and 43 RBI's.
The rest of the team is hitting too, except for Jason Heyward who has cooled off after his hot start, and if they can fix their inability to knock guys in when in scoring position, things will get exciting.
The Cubs will play 54%, or 58 games, of their remaining games against Central division foes, so winning series, and long winning streaks would be beneficial the rest of the way. They end the season playing all but six games against the division in September. Those are 21 games to end the year that are critical.
Where could they use some help then?
This will come as a shock to some of you, but their bullpen is a bit shaky and closer by committee may not be the answer. I know, Dan, you are saying, we're in first place, how bad could it be? To quote my fellow writer here at CubsHQ.com, Ken Allison, they are pathetic. I'm not sure if it was he or someone else that said it, but I wanted to give him a plug since he needs the fan support.
Many fans would like to see the Cubs get an established closer and another arm for the pen, but team Theo is likely going to pull from within the organization for help. Look for a parade of players from Iowa and Tennessee coming up and down until they find eight guys who can get outs.
Things started rocky, but the ship has been righted, and all is reasonably well right now. A bit of a speed bump this last week, some distractions that need to be shoved aside, and the big blue train will be rolling once again.