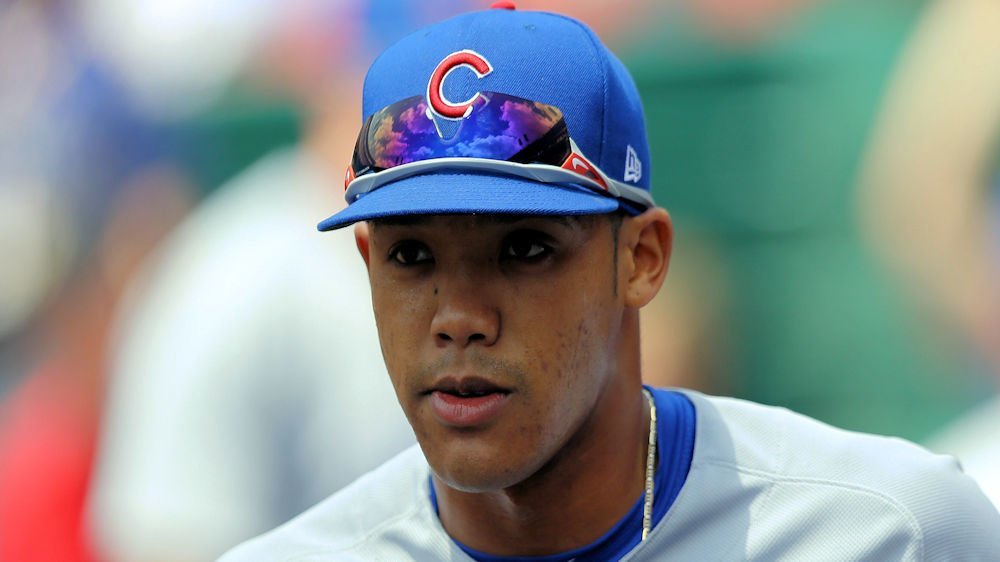 | | |
| --- | --- |
| Commentary: Has Addison Russell played his last game as a Cub? | |
---
| | | |
| --- | --- | --- |
| Wednesday, July 24, 2019, 2:16 PM | | |
This may be the last straw for Addison Russell. Strange to think that this is a guy who domestically abused his wife and the last straw comes with poor performance on the field, but that is neither here nor there. I admire Theo for trying to help Addison and his family, but solely in terms of baseball, he does not belong on a team in a playoff hunt.
Russell had a game against the Padres last weekend where he struck out and chucked his bat into the dugout, lost a pop-up in the sun, misplayed a pop-up, got doubled off second base, stayed at third on a play that went to a fielder's backhand and he could have scored on and then got thrown out at home on the next play on a ground ball to third.
Not to mention, a big leaguer in his fifth year under the same manager admitted to a reporter that he does not know the signs two days after that horrific performance.
Russell has not seen the starting lineup since.
Once the shortstop of the future has now turned into the second basemen who Cubs fans bond over disliking. The baserunning mistakes, the mental errors defensively, the offensive regression since 2016 mixed with the baggage that comes with his name- the Cubs players, the fans, the management, and even Joe Maddon have had enough.
Maddon is not one to typically call out players, but he has done so on repeat as of late. Which leads me to think Russell could be on his way out.
He defended his player about the physical mistakes but did not excuse Russell for the constant mental mistakes.
"We really need to get beyond the mental mistakes and the physical mistakes," manager Joe Maddon told reporter Mark Gonzales from the Chicago Tribune.
"The mental side, which are the more controllable components. Our signs are not complicated by any means. They're actually very simple. Those are the kind of things that can prevent you from winning, and we're really harping on and hopefully can get beyond that."
In a year where the Cubs are in a jam-packed division and their manager has continuously been on the hot seat, playing a player who can "prevent you from winning" is not something the Cubs can afford to do.
In terms of a trade, Russell has some value because he plays above-average defense and has the potential to swing the bat well, especially against lefties. But Cubs fans have had about enough of Russell's antics.
With Willson Contreras activated today from the injured list, Russell was optioned to triple AAA to shore up his offense, defense, base running, baseball IQ and knowledge of the signs.