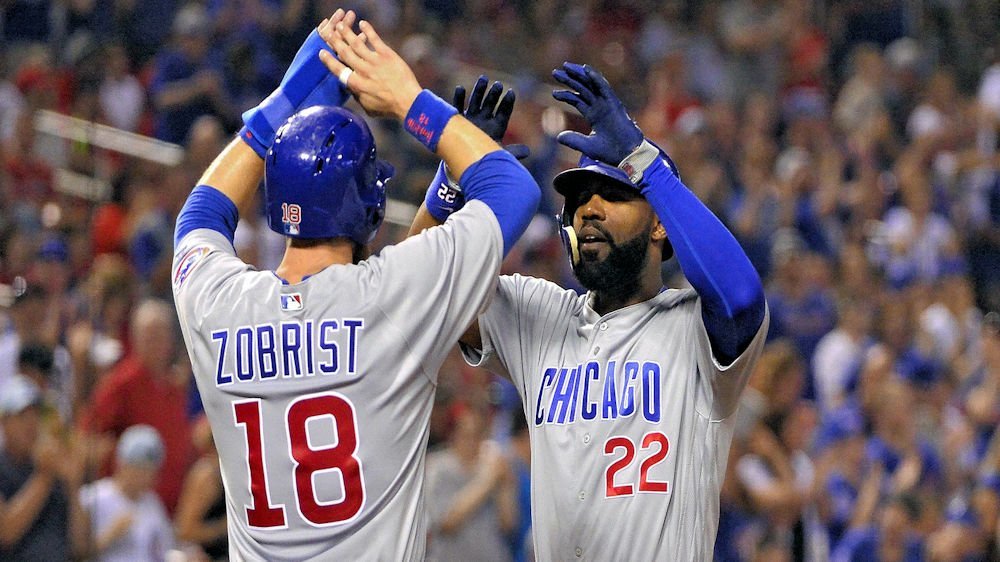 | | |
| --- | --- |
| Commentary: It's go time for the Cubs | |
---
| | | |
| --- | --- | --- |
| Wednesday, August 1, 2018, 1:31 PM | | |
If I didn't love baseball and following the Cubs as much as I do, I wouldn't complain. Having said that, every time you go to leave a negative comment on Facebook or Twitter, please refer to the previous sentence.
The team's first-place lead is gone. Another bad outing by the Cubs, coupled with another win by the Brewers, now has the Cubs once again tied for the lead in the National League Central. Meanwhile, Pittsburgh keeps steaming along.
Due to perpetual injuries, the Cubs are starting to find themselves in a real bind.
Kris Bryant has no structural damage to his shoulder, which is a plus, but his return is still uncertain. What's more, is that when Bryant finally returns, he's likely to have to play less frequently to avoid further injury. Bote, Baez and La Stella have adequately manned third base, but if the Cubs can get Kris Bryant back…the REAL Kris Bryant… their chances of padding a first-place lead are likely to increase.
The Cubs' quest to find a closer in the trade market, leaves lingering questions about the extent of Brandon Morrow's injury (strained biceps), and the last report from Morrow, himself, wasn't very promising. The Cubs failed to find that closer though (Kintzler has some save experience), as their primary target, Zack Britton, is now a member of the Yankees. In the interim, Pedro Strop will most likely continue to act as the closer, with the possibility of the Cubs' latest acquisition, Brandon Kintzler, sharing the closing role. It's interesting to note that in 45 appearances this year, Kintzler has only inherited a total of five baserunners, making him more likely to start innings, rather than to come on in a bases-loaded crunch.
Perhaps the biggest question mark in the Cubs' future belongs to Yu Darvish. Once thought to be the Cubs' answer for a return trip to the World Series, Darvish has failed to bring anything positive to the team regarding pitching performances. His lackluster 1-3 record (4.95 ERA) has been completely overshadowed by his total of only eight starts this season, and there's still no definitive date for his return.
I've said it before, but I'll repeat it- I find it suspicious that Darvish wasn't even playing catch until Jesse Chavez arrived from Arlington, and found it even more interesting that he began throwing pain-free bullpen sessions with the announcement that Cole Hamels was joining the Cubs. We'll soon know if Hamels' presence and performances as a Cub can somehow help to "heal" Darvish, as Cole takes the mound for the first time as a Cub, tonight in Pittsburgh.
As we all know, Hamels has replaced Tyler Chatwood as a member of the starting rotation, and Chatwood is now serving as a reliever. Chatwood was listed as an available reliever last night against Pittsburgh but didn't get the call, further accentuating the point that he'll probably never be trusted in a tight game- at least not for the foreseeable future.
The Cubs failed to grab another starter before the trade deadline passed, and I still feel as though this was a blown opportunity. Mike Montgomery would be 10x more useful in the pen, but unless Darvish returns, or until Chatwood magically finds his mojo, Montgomery will continue to start.
It's go time, and with the additions of Hamels, Kintzler and Jesse Chavez, the Cubs are poised, at least in Theo Epstein's mind, to make their run. I hope I was wrong about the need for that extra starter, but I guess time will tell.